Online Degrees and Certificates
Whether God is calling you to church ministry, nonprofit service, cross-cultural work, or another vocation—or you are already serving in ministry but need to deepen your knowledge and skills—equip yourself with a master's degree from Fuller Seminary. With new flexible formats that include the possibility to remain where you are by studying fully or primarily online, Fuller provides options to complete your degree on your own schedule with the right combination of online and on-campus courses.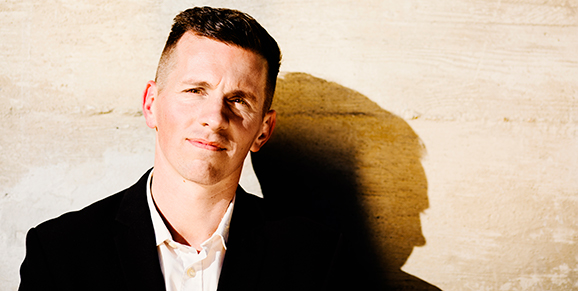 MASTER OF DIVINITY (MDIV)
Our most comprehensive master's degree will form you for agile, innovative leadership in church ministry or any vocation.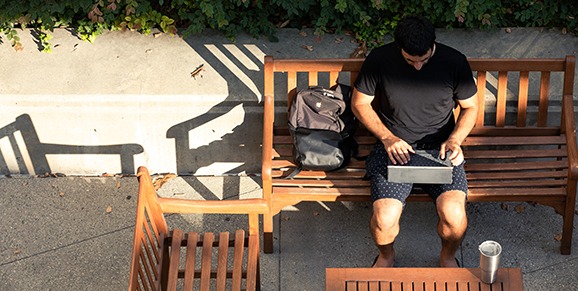 THEOLOGY (MAT)
Get a solid foundation in theology with diverse course offerings, preparing you for advanced study if you wish.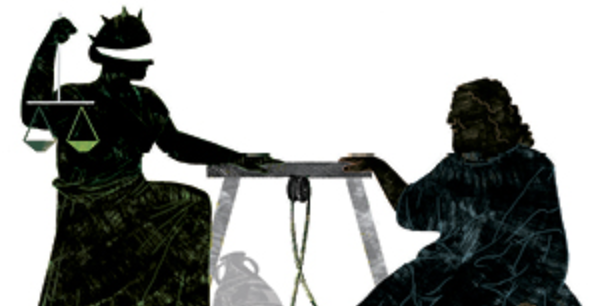 MA in Justice and Advocacy (MJA)
A formational education for those seeking to "do justice, love mercy, and walk humbly with God."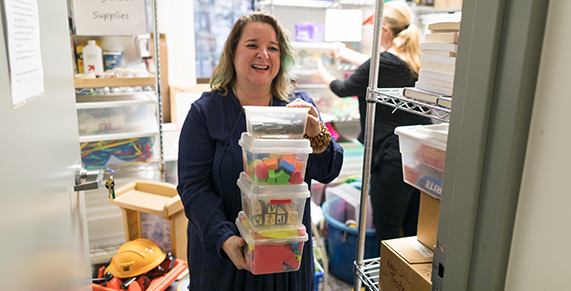 THEOLOGY AND MINISTRY (MATM)
Develop a deeper understanding of theology and biblical studies combined with practical learning in ministry.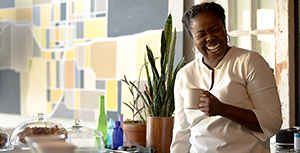 INTERCULTURAL STUDIES (MAICS)
Gain the knowledge to serve God's mission across
cultures with a global perspective.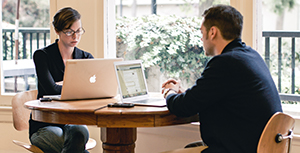 Certificate of Christian Studies
Customize this short, flexible non-degree program to meet your goals, from training for ministry to personal enrichment.
Tommy Lister, Executive Director of the Office of Teaching and Learning, goes into detail about the distinctives of Fuller's online education programs and why they are a continuation of Fuller's long history of combining innovation in educational methods with academic rigor.
Jeff DeSurra, director of digital learning for leadership formation at Fuller, explains why we're committed to online education.
What technology will I need to successfully complete my degree online?
You'll want to make sure that you have access to consistent high-speed internet. Online schooling generally requires that you spend about 15 hours each week online per class for video lectures, readings, writing, and discussions.
Additionally, consider your ability to access books. While some books are available online, some still need to be purchased through a supplier and shipped to you. You can reference your course syllabi to view required readings and your Academic Advisor can help you determine if your books can be accessed through the Fuller Library system.
To make sure you can fully participate in an online course, please review our recommendations for your computer and internet specifications.
Online-Specific Requirements:
Desktop or laptop computer
Broadband Internet access - Above 2MBPS required (5MBPS preferred)
Up-to-date virus protection software
Up-to-date browsers - Chrome or Firefox is strongly recommended.
YouTube / Vimeo - Ability to watch YouTube / Vimeo videos is required. If either is blocked on your network, please contact your IT support or Internet provider.
Google Apps - Ability to access and utilize Gmail, Google Calendar, Drive, etc.
Mobile Operating System Native App Support - Tablets/Smartphones have varied functionality. Please check your device through Canvas/Zoom for up-to-date recommendations.
Additional Requirements for Online Live Courses (those with mandatory weekly, synchronous class meetings):
Webcam (for Online LIVE courses) - Almost all native (integrated) webcams are compatible with Zoom. Please check compatibility if using an external webcam.
Headsets and Microphones (for Online LIVE courses) - click here to view the Zoom recommended list.
**Important Note: Students must have full administrator access to their computer. This means that students may not be able to use a company-provided computer as they often restrict some system operations necessary for online course work.
Computer Specifications:
OS - Windows 8.1 or newer (users on Windows 10 need to download the Windows 10 Anniversary Update to submit Canvas assignments)
Mac OSX 10.6 or newer.
Use a computer 5 years old or newer
4GB of RAM (minimum)
2GHz processor (minimum)
Your computer operating system should be kept up to date with the latest recommended security updates and upgrades.
Supported Browsers
Canvas supports the current and first previous major releases of the following browsers:
Chrome 97 and 98
Firefox 96 and 97 (Extended Releases are not supported*)
Edge 97 and 98
Respondus Lockdown Browser (supporting the latest system requirements)
Safari 14 and 15 (Macintosh only)
Continue the Conversation
Do you have questions or would you like more information about Fuller's academic programs?
We're here to help!
Office Hours
Monday – Friday
8 am – 5 pm (Pacific Time)
To view in-person welcome center hours for Pasadena, Arizona and Houston, click here.