The Forum for Theological Exploration
The Forum for Theological Exploration (FTE) is a leadership incubator that inspires young people to make a difference in the world through Christian communities. Since 1954, FTE has provided resources, events, networks, grants, and fellowships to cultivate tomorrow's leaders, pastors, and theological educators. FTE provides a forum through which gifted, purposeful students, young adults, and partners explore their passion, purpose, and call.
FTE awarded a grant to Fuller faculty members Amos Yong (School of Intercultural Studies), Tina Armstrong (School of Psychology), and David Downs (School of Theology) to provide a series of forums through the end of 2019. Please note that these forums are open only to Fuller doctoral students in theology, intercultural studies, and clinical psychology, as well as Fuller faculty members. Information about them can be found below, and archived material collected during the forums can be found on FULLER studio.
These events are open to PhD students and faculty; BlueJeans video access will be available for those who cannot attend in person.
Thursday, March 29, 2018, 3–5 pm
Wednesday, May 9, 2018, 1–3 pm
Wednesday, October 3, 2018, 3–5 pm
Wednesday, April 17, 2019, 1–3 pm
Wednesday, October 16, 2019, 3-5pm
Thursday, December 5, 2019, 1–3 pm
Navigating (White Evangelical) Academia:
Why Not Subverting Instead?
Panelists discussed what it means to say Fuller is a white or "color-blind" institution, why many of us might be vested in this reality, and what concrete steps are needed to form ourselves and our doctoral students (especially) so that all of us can live more fully into the call of the coming reign of God that includes many peoples, languages, and cultures.

Amos Yong
Professor of Theology and Mission (School of Intercultural Studies)


Alexis D. Abernethy
Professor of Psychology (School of Psychology)

Alexander Jun
Professor of Higher Education, Azusa Pacific University
The Question of Identity in Society, Institution, and Academic Work
This panel addressed the multiplicities of our identities: personal, societal, institutional, and academic ones in particular. After providing a set of common categories that we can use together, we explored the dynamics of how these identities can intersect, conflict, or compartmentalize in our vocation and the challenges that we face.

Daniel D. Lee
Director of the Center for Asian American Theology and Ministry and Assistant Professor of Theology and Asian American Ministry (School of Theology)

Cynthia Eriksson
Associate Professor of Psychology (School of Psychology)

Tamisha Tyler
PhD student in Theology and Culture (School of Theology)
Economics and the White Evangelical Academy, from the Latinx Perspective
This panel discussion will address, from a Latino/a  perspective, how  the  academy has been shaped by modern/colonial economics and race relations as two of the elements conforming western academic hegemony through a global educational design, and engage in concrete discussion of how evangelical academics – faculty and students – can take concrete steps toward a more economically just evangelical academy.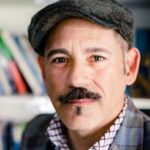 Oscar Garcia-Johnson
Assistant Provost for the Center for the Study of Hispanic Church and Community and Associate Professor of Theology and Latino/a Studies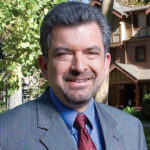 Juan Martinez
Professor of Hispanic Studies and Pastoral Leadership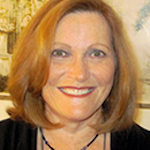 Kay Higuera Smith
Professor of Biblical and Religious Studies, Azusa Pacific University
NAVIGATING (WHITE EVANGELICAL) ACADEMIA
INFORMATION, FAQs, and Bibliography