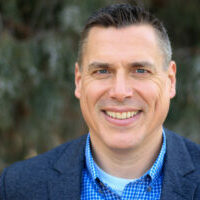 Director of Partnerships and Training for the Fuller Center for Spiritual Formation, Affiliate Assistant Professor of Leadership
BBA, Iowa State University
MA, Fuller Theological Seminary
DMiss, Fuller Theological Seminary
Jeff Holck is director of partnerships and training for the Fuller Center for Spiritual Formation. He first joined Fuller in 2017 as director of Fuller Formation Groups. Before that he spent over ten years working in various roles in the corporate sector and serving on church staffs in Texas and Colorado. His focus in church ministry has been on community, formation/leadership development, and missional engagement.
Holding both Doctor of Missiology and Master of Global Leadership (MAGL) degrees from Fuller, Dr. Holck currently works with individual leaders, churches, and mission organizations in his role with Fuller Formation Groups. He teaches Leading a Missional Community and Adult Leadership Development courses in the MAGL program in his faculty role.
Passionate about helping leaders, churches, and missional organizations flourish, Holck is a student of contemporary culture, mission, spiritual formation and leading through change. He has authored Community on the Way: An Instructional Design to Equip Leaders of Tri-Lakes Chapel Base Camps for Missional Engagement.
Holck currently resides in Colorado Springs, Colorado, and enjoys spending time with his family, hiking, fitness, and following various sports teams.