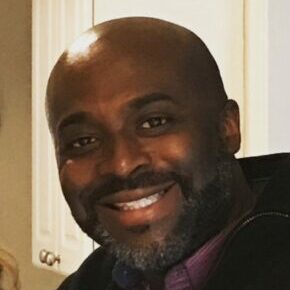 Adjunct Instructor in Intercultural Studies
BS, Harvard University
MA in Intercultural Studies, Fuller Theological Seminary
Odoi Odotei has served as a Christian community development practitioner for nearly two decades. Having started his career in church-based, domestic (United States) community development, he soon transitioned to nonprofit management. He currently serves as the director of faith and strategic global engagement for World Vision International. In this role, he leads initiatives which support World Vision's focus on how their Christian faith informs their staff development, ministry approaches, and faith partnerships across the various contexts in which they work.
Ray Norman and Odoi Odotei. "Faith Integration and Christian Witness in Relief and Development: Reflections and Practical Guidance for Field Teams." Christian Relief, Development, and Advocacy: The Journal of the Accord Network 1, no. 1 (July 2019): 31–43.
This paper examines practical opportunities to strengthening faith integration within relief and development field teams through intentional development of a shared understanding of Christian witness, leveraging Christian identity (through the development of messaging statements), recognizing "sacramental moments," engaging faith leaders, and understanding unique opportunities that exist when working with mixed faith teams.