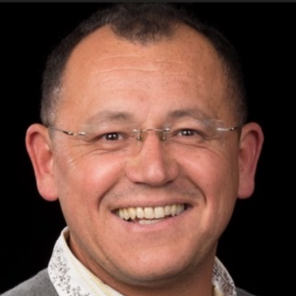 Affiliate Assistant Professor
BA in Sociology, Universidad de Costa Rica
Spiritual Director Certification, CenterQuest ecumenical School of Spiritual Direction (SSD)
MA, Eastern University
MDiv, Asbury Seminary
ThM, Asbury Seminary
DMiss, Asbury Seminary
Osias Segura-Guzman served as Regional Coordinator of Curriculum and Small Group Leadership Development for Latin America and the Caribbean by the General Board of Global Ministries, UMC. He earned a BA in Sociology from Universidad de Costa Rica. He then earned an MDiv, ThM, and DMiss from Asbury Seminary, Wilmore, KY, and received an MA in Organizational Leadership from Eastern University, Philadelphia, PA, and became a Spiritual Director at CenterQuest ecumenical School of Spiritual Direction (SSD). His publications include essays on contextualization, emerging churches, discipleship (small groups), evangelism, and general missiology. Together with his wife Dr. Desiree Segura-April and son make their home in Lookout Mountain, Georgia.
– Segura-Guzman Osias. Spring 2018. "El Baile de la Yegüita: A folk-Roman Catholic festival about Reconciliation". In Traditional Rituals as Christian Worship: Dangerous Syncretism or necessary Hybridity. ed. R. Daniel Shaw and William R. Burrows.
-2012. Riquezas, Templos, Apostoles y Superapostoles. Barcelona: CLIE. -2012. "Iglesias Emergentes in Latin America". In The Gospel after Christendom: New Voices, New Cultures, New Expressions. ed. Ryan Bolger.
-2010. "The Practice of Theology." In Local Theology for the Global Church: Principles for an Evangelical Approach to Contextualization, edited by Matthew Cook, Rob Haskell, Ruth Julian, and Natee Tanchanpongs, 125-142.