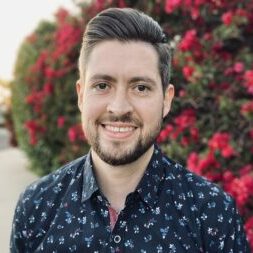 Affiliate Assistant Professor of Marriage and Family Therapy
BS in Psychology, Southern Nazarene University
MA in Theology, Fuller Theological Seminary
MA in Psychology, Fuller Theological Seminary
PhD in Clinical Psychology, Fuller Theological Seminary
Paul Flores joined Fuller's faculty in 2021 as an affiliate assistant professor of marriage and family therapy. Dr. Flores is a licensed clinical psychologist and teaches in both the Master of Marriage and Family Therapy (MSMFT) and Doctor of Marriage and Family Therapy (DMFT) programs. His clinical specialty is Intensive Short-Term Dynamic Psychotherapy (ISTDP), an empirically-derived, experiential, and attachment-based treatment approach. His teaching practice is heavily informed by existential (Kierkegaardian) philosophy and Wesleyan theology.
In addition to his clinical and teaching practices, Flores is a consultant and coach at Legacy Consulting & Research Group. In this capacity, he helps individuals, teams, and organizations create positive change through a variety of consulting services.
Flores has published in the areas of integration and marriage and family therapy.