All are welcome to the 2023 Baccalaureate Service on Wednesday, May 31st at 10am (PT) in-person in Travis Auditorium or online on Zoom or YouTube Live. Join us as we celebrate the great accomplishments of the graduating class and bless them as they go from Fuller into the world. The selected speaker is Tina Armstrong and the selected Grand Marshal is Johnny Ramirez-Johnson. All graduates, students, staff, alumni, and faculty are welcome to this celebration! There will be a small reception to follow.
Parable of the House Divided
Erin Dufault-Hunter
May 17, 2023
Parable of the Dishonest Manager
Janna Louie
May 24, 2023
Baccalaureate
Tina Armstrong
May 31, 2023
This podcast features spiritual reflections on topics at the heart of Fuller's mission from professors, students, and other preachers throughout our extended community. Included are sermons from the weekly All-Seminary Chapel as well as elect talks from other events.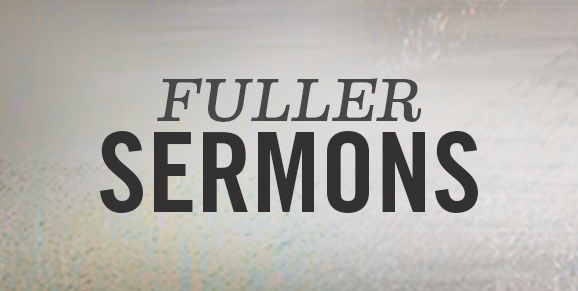 May 31
Baccalaureate
Tina Armstrong
June 10
Commencement
David E. Goatley
Sept 27
Festival of Beginnings
David E. Goatley
Kreyssler Hall
130 N. Oakland Ave
Pasadena, CA 91101