We invite our Fuller community to our chapel service on Wednesday, January 29th (10 AM PST) at Payton 101 and online. Fuller Chaplain, Brenda Bertrand, will be preaching from Psalm 51 with musical worship led by the chapel team.
We hope you will join us!
***
Jesus Wept
Makoto Fujimura
March 13, 2019
Service for DACA Recipients & Undocumented Immigrants
Mark Labberton
November 6, 2019
Japanese Tea Ceremony Communion
Dr. Dwight Radcliff
February 13, 2019
This podcast features spiritual reflections on topics at the heart of Fuller's mission from professors, students, and other preachers throughout our extended community. Included are sermons from the weekly All-Seminary Chapel as well as elect talks from other events.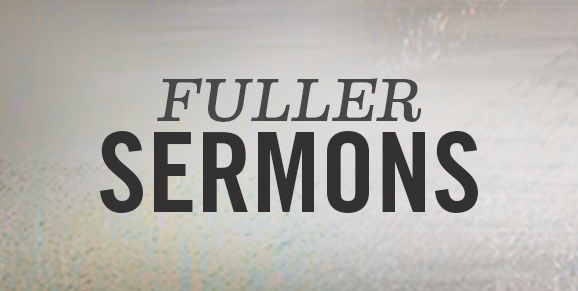 January 29
Psalm 51
Brenda Bertrand
February 5
Black History Month
Mark Labberton
February 12
Jazz & Blues Service
Aaron Dorsey
Kreyssler Hall
130 N. Oakland Ave
Pasadena, CA 91101