Fuller community,
Thank you for joining us in worship every week during this chaotic year. It was an honor to serve you and lead you prayerfully through this time. We will be on hiatus during the summer as we need time to recover and plan toward a new future for Fuller Chapel in the upcoming academic year. Throughout the summer, we will make sure to pop in and offer small "easter egg" surprises of music, art, liturgy, and prayers just so you know we are thinking of you even on hiatus! Friends, see you in the Fall!
Lenten Service
Brenda Bertrand
February 24, 2021
MLK Celebration
Rev. Dr. Otis C. Moss III
January 13, 2021
Japanese Tea Ceremony Communion
Dr. Dwight Radcliff
February 13, 2019
This podcast features spiritual reflections on topics at the heart of Fuller's mission from professors, students, and other preachers throughout our extended community. Included are sermons from the weekly All-Seminary Chapel as well as elect talks from other events.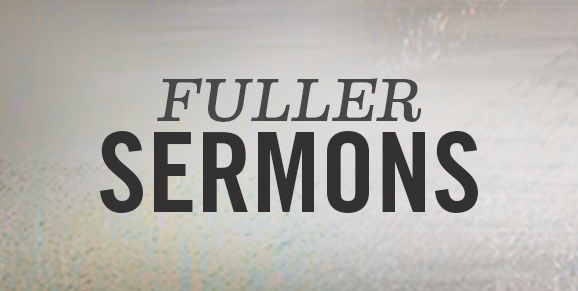 September 29
Festival of Beginnings
Kreyssler Hall
130 N. Oakland Ave
Pasadena, CA 91101