Join us as we reflect on the Stations of the Cross for our Good Friday chapel service. We hope to see you Wednesday, April 8th, at 10am (PST) Wednesday on Zoom.
Please bring a candle for our ritual lenten moment.
The Chapel Team has been hard at work adapting our liturgy to an online platform and we are excited to share what we've created for you.
Following the service, the chapel team will be hosting a time of coffee & conversation. We hope you will join us.
If you have any questions or concerns, please email chapel@fuller.edu.
Jesus Wept
Makoto Fujimura
March 13, 2019
Service for DACA Recipients & Undocumented Immigrants
Mark Labberton
November 6, 2019
Japanese Tea Ceremony Communion
Dr. Dwight Radcliff
February 13, 2019
This podcast features spiritual reflections on topics at the heart of Fuller's mission from professors, students, and other preachers throughout our extended community. Included are sermons from the weekly All-Seminary Chapel as well as elect talks from other events.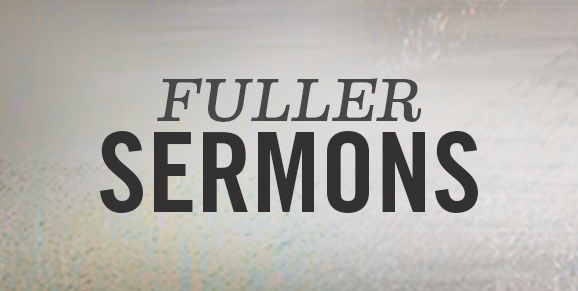 April 8
Good Friday Online Service
April 15
Eastertide Online Service
April 22
Eastertide Online Service
Kreyssler Hall
130 N. Oakland Ave
Pasadena, CA 91101