Beloved Fuller community,
All staff, faculty, and students are invited to the 2022 Festival of Beginnings on September 28th at 10am (PST) in-person at the Arol Burns Mall or online on Zoom or YouTube Live. We are thrilled to kick off another academic year in worship! Following the service, we will host a small reception for those joining in-person.
If you have any questions regarding this event, please email chapel@fuller.edu. 
*Reminder to our faculty:
This is a regalia event. Please meet in Payton 101 at 9:30am to get line up for the processional. Thank you!
Lenten Service
Brenda Bertrand
February 24, 2021
MLK Celebration
Rev. Dr. Otis C. Moss III
January 13, 2021
Japanese Tea Ceremony Communion
Dr. Dwight Radcliff
February 13, 2019
This podcast features spiritual reflections on topics at the heart of Fuller's mission from professors, students, and other preachers throughout our extended community. Included are sermons from the weekly All-Seminary Chapel as well as elect talks from other events.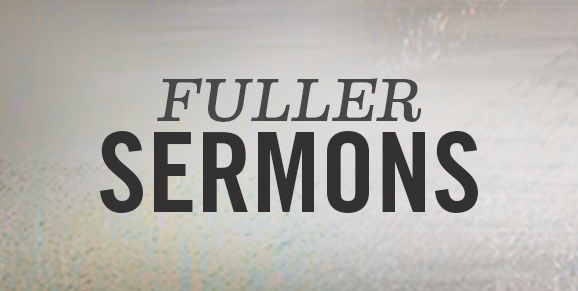 Sept 20
Welcome Week Worship
Mark Labberton
Sept 28
Festival of Beginnings
Mark Labberton
Oct 5
Filipino American History Month
Filipino American Ministry Initiative
Kreyssler Hall
130 N. Oakland Ave
Pasadena, CA 91101