Join us for worship on Wednesday, January 27th at 10am (PST) on Zoom, YouTube Live, or Facebook Live. Maria Fee will preach from Acts 13 and her artwork will also be featured in this service with guided times of reflection. Following the service, all are welcome to join coffee & conversation with Maria, hosted by the chaplains. We hope to see you there.
Commissioning Service
Mark Labberton
June 3, 2020
MLK Celebration
Rev. Dr. Otis C. Moss III
January 13, 2021
Japanese Tea Ceremony Communion
Dr. Dwight Radcliff
February 13, 2019
This podcast features spiritual reflections on topics at the heart of Fuller's mission from professors, students, and other preachers throughout our extended community. Included are sermons from the weekly All-Seminary Chapel as well as elect talks from other events.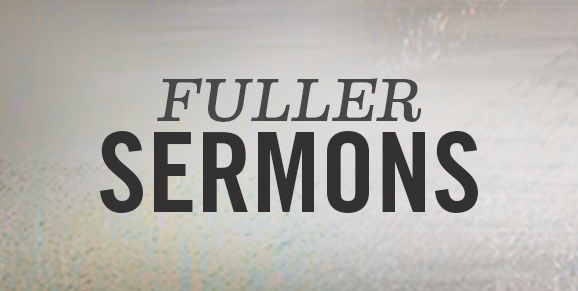 January 27
Acts 13
Maria Fee
February 3
Acts 13-14
Mark Labberton
February 10
Acts 15
Jeanelle Austin
Kreyssler Hall
130 N. Oakland Ave
Pasadena, CA 91101