Fuller alumni, we invite you to join us for a special alumni service on June 10th at 10am (PST) live on Zoom.
Dr. Todd Johnson will be teaching and the chapel team will lead us in musical worship. We hope you will join us!
Please bring a candle for our ritual chapel moment.
***
If you have any questions or concerns, please email chapel@fuller.edu.
Jesus Wept
Makoto Fujimura
March 13, 2019
Asian American Pacific Islander
Heritage Month
Kathy Khang
May 1, 2019
Japanese Tea Ceremony Communion
Dr. Dwight Radcliff
February 13, 2019
This podcast features spiritual reflections on topics at the heart of Fuller's mission from professors, students, and other preachers throughout our extended community. Included are sermons from the weekly All-Seminary Chapel as well as elect talks from other events.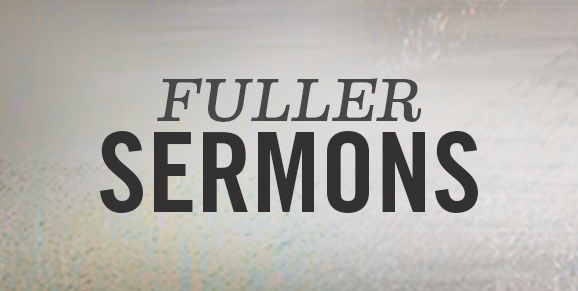 July 15
Summer Services
Week 1
July 22
Summer Services
Week 2
Kreyssler Hall
130 N. Oakland Ave
Pasadena, CA 91101