Join us in worship on Wednesday, November 27th at 10am (PST) in-person in Travis Auditorium or online on Zoom or YouTube Live. Parish Pulpit Awardee, Elizabeth Hogsten will preach in chapel a sermon titled, "Amidst Wolves" from Psalm 12. The Chapel team will lead us in musical worship and the chaplains will lead us in prayer. We hope you will join us for the last service of the Fall Quarter.
Psalm 123
Bishop Zac Niringiye
Nov 1, 2023
Missiology Lectures
Ruth Padilla-DeBorst
Oct 25, 2023
Psalm 42
David Emmanuel Goatley
Nov 15, 2023
This podcast features spiritual reflections on topics at the heart of Fuller's mission from professors, students, and other preachers throughout our extended community. Included are sermons from the weekly All-Seminary Chapel as well as elect talks from other events.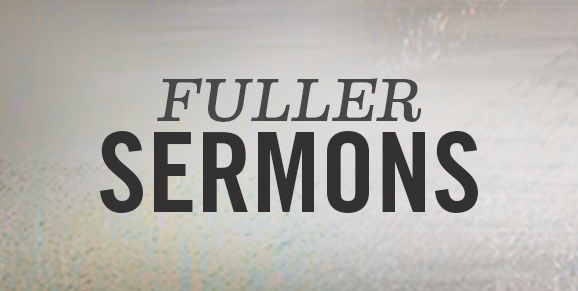 Nov 29
Psalm 12
Elizabeth Hogsten
Jan 3
John 4
Andrea Cammarota
Jan 10
Generativity & Healing
David Emmanuel Goatley
Kreyssler Hall
130 N. Oakland Ave
Pasadena, CA 91101