Join us for chapel on Wednesday, April 14th at 10am (PST) on Zoom, Youtube Live, or Facebook Live for our bilingual Korean and English service. We have special guest, Jaewoo Kim and his spouse Joy Kim joining us in worship and sharing a message from Acts 21. Jaewoo and Joy work with refugee populations in Clarkston, Georgia, "the most diverse square mile in the U.S." with an organization called Proskuneo Ministries creating a new doxology that brings nations together in worship. We hope you will join us in worship.
김재우 선교사는 다민족 예배공동체 프로스쿠네오의 사역개발 담당자이며 가족과 함께 전세계에서 재정착한 난민과 이민자들이 모여사는 조지아주의 클라크스턴에 살고 있다. 다민족 예배공동체들을 세우는 꿈을 품고 공동체의 리더로, 강사와 예배인도자로  사역중이다. 미주 코스타, 선교한국, 캘빈워십심포지엄, 어노인팅 라이브 예배음반, 어바나 선교대회 등에서 예배인도자와 강사로 섬겼으며, '당연히 불편한 예배: 환대와 우정을 나누는 예배공동체' 의 저자이다. 
Commissioning Service
Mark Labberton
June 3, 2020
MLK Celebration
Rev. Dr. Otis C. Moss III
January 13, 2021
Japanese Tea Ceremony Communion
Dr. Dwight Radcliff
February 13, 2019
This podcast features spiritual reflections on topics at the heart of Fuller's mission from professors, students, and other preachers throughout our extended community. Included are sermons from the weekly All-Seminary Chapel as well as elect talks from other events.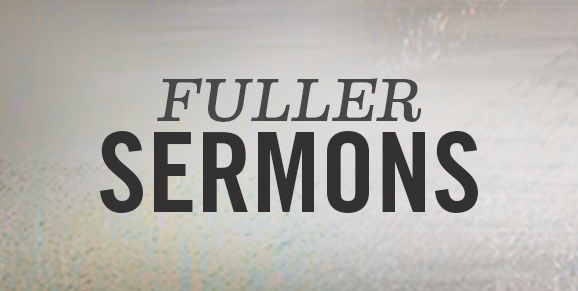 April 14
Acts 21
Guest: Jaewoo Kim
April 21
Community Testimonies
Thien Dang, Alumnus
April 28
Acts 24
Kevin Doi
Kreyssler Hall
130 N. Oakland Ave
Pasadena, CA 91101