Coaching & Mentoring Leaders Cohort: Building an "Alongside" Culture
Application Deadline: July 26, 2024
Decisions Sent: August 23, 2024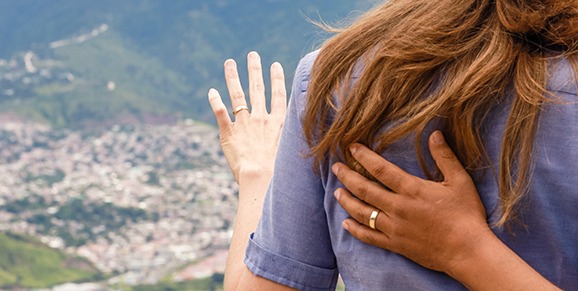 Description
The crucial issue for the church today is that of discipleship, the challenge of living a life as Christ's apprentice in our varying contexts and missional calls. If the church is to move more fully into its identity in the world, a more robust understanding of discipleship may be needed, one that is lived out through the skills of coaching and mentoring that encompass an ethos of lifelong development and formation.
This cohort will equip pastors, mission and marketplace leaders to create spaces where communities learn to take responsibility for their own ongoing personal growth and development both at the individual and broader levels within their ministry contexts.
Each year the Cohort will meet together in a hybrid format:
Fall Quarter: Pre-Reading and on-line reflection
Winter Quarter: Experiential In-Person Seminar
Spring Quarter: Coaching practice, on-line gatherings, submission of reflection summary/paper.
Year One
The Core Skills/Coaching & Mentoring
Fall 2024: September 23-December 6, 2024 (4 units, online)
Winter 2025: February 3-7, 2025 (4 units, Pasadena, CA, in-person seminar)
Spring 2025: March 31-June 13, 2025 (4 units, online)
Students will gain applied knowledge in the skills of coaching and mentoring including forming conversational pathways, applying four essential macro-skills, and the integration of coaching and mentoring for life-long formation.
The five-day, onsite Winter quarter intensive seminar will use the insights gained from the Fall quarter towards real-time tools and application including various models such as the "IDEA" coaching path that focuses on how to develop a coaching posture. Students will leave the intensive seminar with assignments that focus on intentional coaching in addition to an online practicum intended to sharpen their skills.
Key Texts will include: Christian Coaching, Gary Collins; The IDEA Coaching Pathway, Terry B. Walling; Coaching for Performance, Sir. John Whitmore; The COACH Model, Keith Webb; The Coaching Habit, Michael Bungay Stainer; Co-Active Coaching, Karen Kimsey-House and Henry Kimsey-House; The Power of the Other, Henry Cloud; Connecting, Bobby Clinton
The first year focuses on the biblical and historical roots of caring for the sick. Students will engage a wide range of biblical texts to develop solid theological underpinning for care for the suffering and how this relates to hospital chaplaincy. Year one will also focus on the rise of modern medicine and the theological implications when care for the sick was reduced to cure over healing.
Year Two
Coaching/Mentoring The Person
Fall 2025: September 29-December 12, 2025 (4 units, online)
Winter 2026: February 2-6, 2026 (4 units, Pasadena, CA, in-person seminar)
Spring 2026: March 30, 2026-June 12, 2026 (4 units, online)
Year 2 of the cohort develops the skill of coaching the person while working the problem, rather than coaching the problem and working the person shifting the focus towards students learning how to coach others and towards equipping mentors and coaches with the skills of discernment, insight and observation as they work with persons they coach.
The five day intensive seminar onsite will take the concepts of varying development models and integrate them to form what is called an "alongside" ministry, a mentoring ethos that helps leaders make space for the Holy Spirit to guide people towards wholeness.
Key Texts will include: The Making of a Leader, J. Robert Clinton; Stuck! Navigating life and Leadership Transitions, Terry B. Walling; The Critical Journey, Janet Hagberg and Robert Gullich; Becoming a True Spiritual Community, Larry Crabb; Renovation of the Heart, Dallas Willard; Deep Mentoring, Randy Reese; The Coaching Habit: Say Less, Ask More & Change the Way You Lead Forever, Michael Stanier; The Failure of Nerve, Edwin Friedman; Crucial Conversations, Joseph Grenny; Fierce Conversations, Susan Scott; Coaching Leaders, Daniel White
Year Three
Building the "Alongside" Culture
Fall 2026: September 28, 2026-December 11, 2026 (4 units, online)
Winter 2027: February 8-12, 2027 (4 units, Pasadena, CA, in-person seminar)
Spring 2027: March 29, 2027-June 11, 2027 (4 units, online)
Year 3 of the cohort combines the various elements of the program towards a coaching-mentoring culture. It will provide the tools and resources leaders need to train others in coaching and mentoring. Participants will be trained in the Leader Breakthru's "TRAC" Coaching System and the core personal development process (Focused Living, Apex, and Resonance) for future coaching and mentoring opportunities .
Year 3 will also provide the student with eligible coaching hours, training hours, and practicum hours for ICF Accreditation, if desired.
Key Texts will include: An Everyone Culture, Keegan and Lahley; Transformissional Coach, Tim Roehl and Steven Ogne; Mentoring Leaders, Carson Pue; Leadership Coaching, Tony Stoltzfus; Focused Living, Terry B. Walling; Apex, Terry B. Walling; Resonance, Terry B. Walling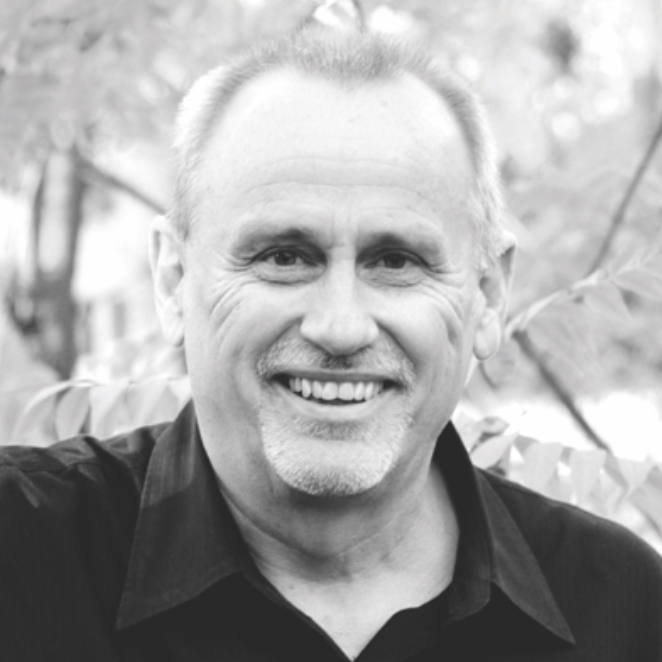 Terry Walling is the author of numerous books and resources related to lifelong leader formation, and coaching. For thirty years he has coached and resourced the personal development of risk-taking Kingdom leaders, and he is the founder of Leader Breakthru which offers online resources for coaches and leaders [leaderbreakthru.com]. He has taught within the Fuller DMin. Program for 18 years, and served as lead mentor in the Personal Mentoring and Formation program, offering mentoring and coaching to Fuller DMin students within the program. He is the the creator of the IDEA Coaching Model, the TRAC Personal Development Assessment, and has been lead coach in the Leader Breakthru Coach Certificate program, training over 500 coaches worldwide. He did his M.Div. studies at Talbot Theological Seminary, and D.Min. degree from Fuller Theological Seminary. He is married to Robin and resides in Chico California with his three adult children and his 8 grandkids.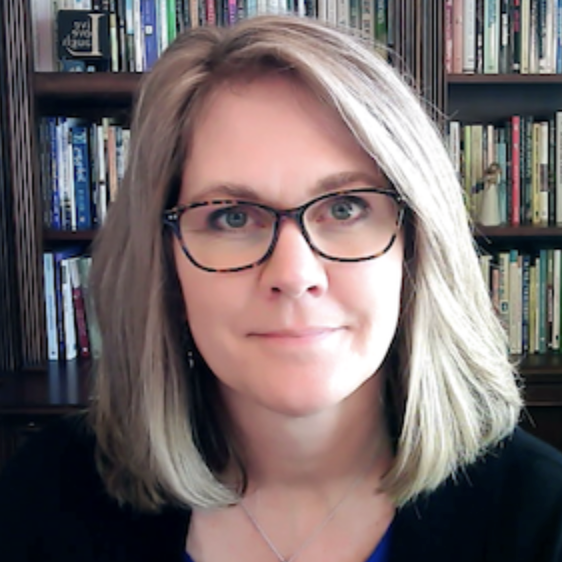 Elaine May serves as the Congregational Renewal Leader for the Christian Reformed Church in North America. She is an ordained Minister of the Word in the CRCNA and an ICF Associate Certified Coach. Elaine's unique understanding of the North American ministry context arises out of coaching ministry leaders throughout Canada and the United States, and leading in churches on the west coast, east coast, in the south and Midwest. She is the principal creator and facilitator of Thriving Essentials, a leadership development course designed to align every leader in the church with God's mission in their context. Elaine completed her Master of Divinity at Calvin Theological Seminary and her Doctor of Ministry at Fuller Theological Seminary in Lifelong Leadership Development. She is wife to her husband Greg and mother to Lauren, Anna, Evan, and Olivia.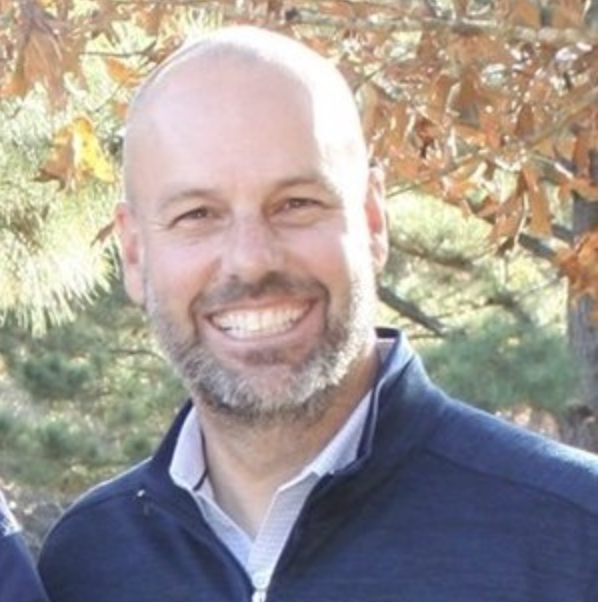 Kevin Abbott serves as the Associate Director/Chief of Staff for the Union Baptist Association in Houston, TX. He has been a pastor and a leader in churches throughout the state of Texas for the past 25 years. His heart and passion is to encourage, care for, and coach pastors and church leaders. Kevin leads The Resilient Pathway citywide movement serving over 1,000 pastors in the Houston metro area coming alongside church leaders to introduce and create experiences that foster the "Five Habits of Leaders Who Finish Well." through pastor groups, quarterly gatherings, yearly retreats, and coaching networks. He is a graduate of Dallas Theological Seminary and will graduate with a DMin in Lifelong Leader Development at Fuller Seminary in 2024. He is the husband to his wife Mindy and a proud father of three beautiful children, Callie, Abigail & Joshua.
Learn More and Connect with an Admissions Counselor
Office Hours
Monday – Friday
8 am – 5 pm (Pacific Time)
To view in-person welcome center hours for Pasadena, Arizona and Houston, click here.