FAITH, WORK, ECONOMICS, AND VOCATION DMin Cohort
Application Deadline: March 1, 2021
GENERAL DESCRIPTION
If the church is to make a difference in the 21st century, it needs to help its members integrate their faith and their work in a meaningful way. Increasingly, Christians are yearning to live whole lives in which their faith informs everything they do. They want to know that their work matters to God, that it makes a difference in the world for God's kingdom, and that they are responding faithfully to God's call through their daily work. Church and parachurch leaders are beginning to address this desire for integration and significance by investigating how work, economics, and vocation are essential to vital Christian faith. This Doctor of Ministry cohort invites these leaders to go deeper and wider in their biblical-theological understanding of faith, work, economics, and vocation. It challenges them to clarify the mission of the church as they investigate what the church has done and is doing to equip disciples so they might devote their whole lives, including their work, to God and his purposes. The academic conversation of this cohort will be enriched by engagement with a variety of marketplace, church, and parachurch leaders, Christians who are actively and creatively living their faith in every part of life. Graduates of this cohort will be empowered to lead their churches, non-profits, and businesses with biblical, theological, ecclesial, and practical wisdom that helps the people of God live integrated lives for kingdom purposes.
On-Campus Intensive Seminars:
Cohort Year 1: Sept 27-Oct 1, 2021
Cohort Year 2:  Oct 3-7, 2022
Cohort Year 3: Oct 2-6, 2023
Year 4: 4-unit Elective
Year 4-5: Doctoral Project Phase
60- and 64-unit students will need to complete additional coursework. Please see the DMin webpage for more information.
COHORT OVERVIEW
YEAR 1: BIBLICAL FOUNDATIONS FOR FAITH, WORK, ECONOMICS, AND VOCATION (12 units)
INSTRUCTOR: MARK ROBERTS
Sep 27 - Oct 1, 2021
What does the Bible really teach about faith, work, economics, and vocation? The goal of this year will be for students to gain in-depth, integrative knowledge of biblical teaching on these topics. They will do this, in part, by reading every biblical passage relevant to work, economics, and vocation, with seasoned input from the Theology of Work Bible commentary as well as other contemporary writers on these topics. Essential themes in the cohort's conversation will include: creation, fall, redemption, reconciliation/consummation, incarnation, justice, Sabbath, shalom, and the sacred/secular divide. Marketplace leaders whose work and life is shaped by Scripture will enrich the class dialogue, providing models of whole life integration. Cohort members will create biblically informed resources to serve the people they lead in their churches or parachurch organizations.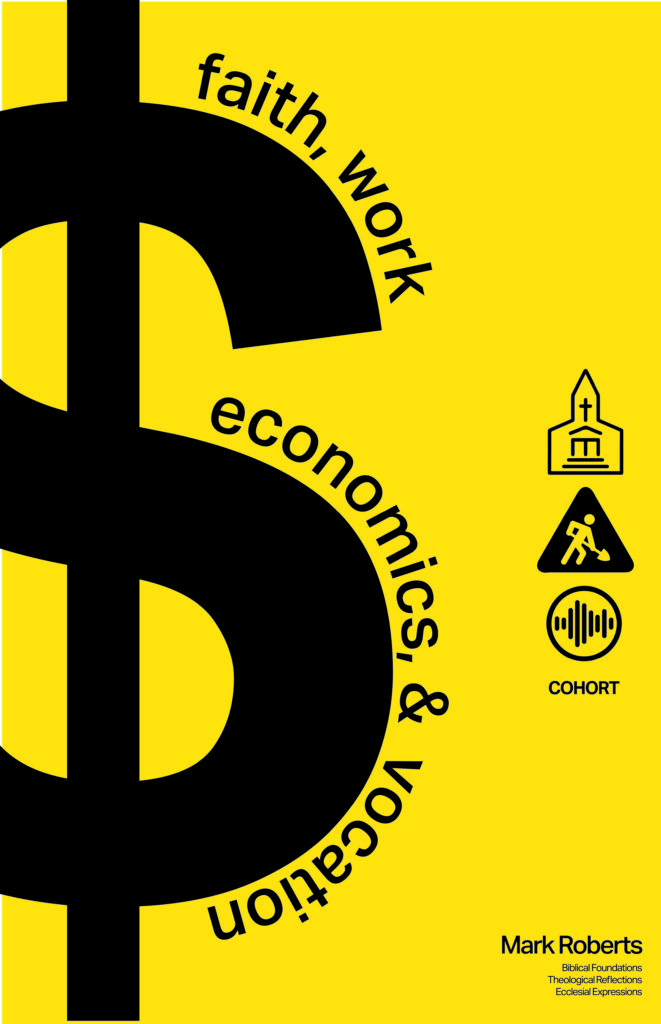 YEAR 2: THEOLOGICAL REFLECTIONS ON FAITH, WORK, ECONOMICS, AND VOCATION
INSTRUCTORS: MATTHEW KAEMINGK WITH MARK ROBERTS
Oct 17-21, 2022
Building on the biblical foundations established during the first year, the second year will develop and deepen students own theologies of work, economics, and vocation. Students will explore a diverse variety of Christian reflections on work, economics, and vocation from historians, theologians, sociologists, and marketplace thought-leaders. Classical theological voices will be included from the early and medieval church, the Reformation, and more contemporary theologians and global church leaders. Students will also learn to theologically engage non-Christian writings about the state of work in the 21st century. Examining the increasingly global, dynamic, contingent, and technological world, students will consider what Christian leadership looks like in such a context. The diverse and carefully curated list of theological, sociological, and cultural readings will inform our seminar discussions about the calling of the church to effectively equip disciples for faithful vocations in the marketplace. Once again, conversations with marketplace leaders will add perspective as well as down-to-earth examples of embodied theology and vocation.
YEAR 3: ECCLESIAL EXPRESSIONS OF FAITH, WORK, ECONOMICS, AND VOCATION
INSTRUCTOR: MARK ROBERTS
Oct 2-6, 2023
The third year will feature an investigation of how the church has expressed and is now expressing its understanding of faith, work, economics, and vocation. Readings will look back to church history as well as examine what the church is doing throughout the world today. The best of popular theological writings on work and vocation will help cohort members with the task of integrating their learning into their own work. Additionally, the cohort will consider the nature of the church and its mission as a way of evaluating and envisioning how the church can make a kingdom difference in matters of work and economics. Church visits and practitioner guests will tie class conversations to what's happening in the church today. Cohort members will wrestle together with the question of how the church can faithfully embody in today's world the biblical truths studied in the first year and honed in the second year, so as to contribute to God's own work in the world.
YEAR 4-5: Doctoral Project Phase
4-unit Elective (fulfilled either by an independent study course or an elective from the Course Schedule)
DM710: 10-week online, doctoral project proposal course (2 units)
DM706: doctoral project writing phase
(6 units)
60- and 64-unit students will need to take an additional 12 or 16 units of coursework. Please see the main DMin webpage for more information, or contact the DMin office at dmin@fuller.edu.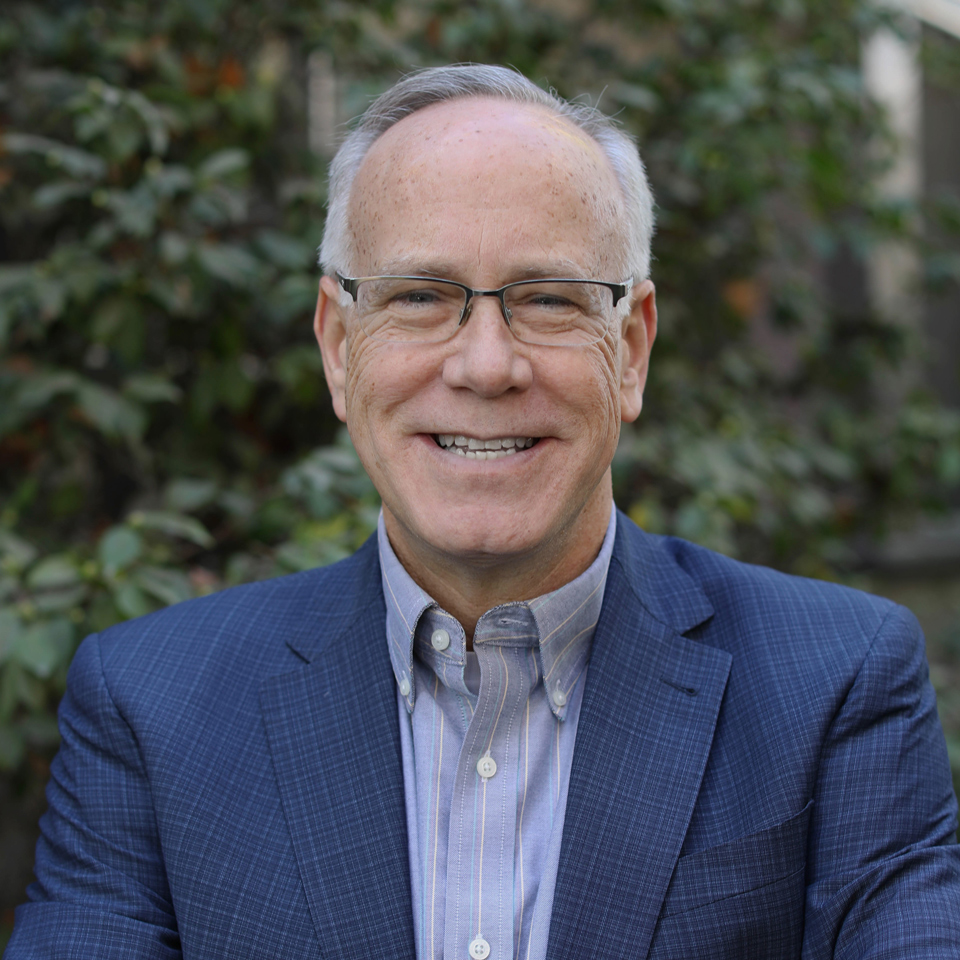 Mark D. Roberts, Ph.D
Mark Roberts is the Executive Director for the Max De Pree Center for Leadership at Fuller Theological Seminary. In this role, Mark is responsible for the mission, strategic direction, and theological content of the Center. He also provides resources for the Center's work as the principal writer of the Life for Leaders daily devotional. With years of experience as a pastor and non-profit leader as well as a mentor to leaders in business and other fields, Mark is deeply committed to helping the De Pree Center serve leaders in the marketplace, education, government, non-profits, arts, family, and the church. He envisions leaders flourishing in every part of their lives as well as their leadership, thus contributing to God's work throughout the world.
With a Ph.D in New Testament from Harvard University, Mark has taught for years as an adjunct professor at Fuller Seminary. Most recently, he finished his first three-year stint as the lead professor for Fuller's DMin cohort on Faith, Work, Economics, and Vocation. He has written eight books and dozens of articles for journals and magazines. His latest book, a commentary on Ephesians, was published by Zondervan in 2016. Mark regularly speaks at conferences, business meetings, retreats, schools, and churches on themes of leadership, vocation, faith and work, church life, biblical theology, women in leadership, and flourishing in the "third third" of life.
Mark is married to Linda, a licensed therapist, spiritual director, and executive coach. Linda and Mark enjoy speaking together at churches and retreat centers on issues of discipleship, spiritual growth, leadership, and marriage. They have two children, a son who is finishing his Ph.D. in film and philosophy, and a daughter who teaches in an inner-city high school in northern California.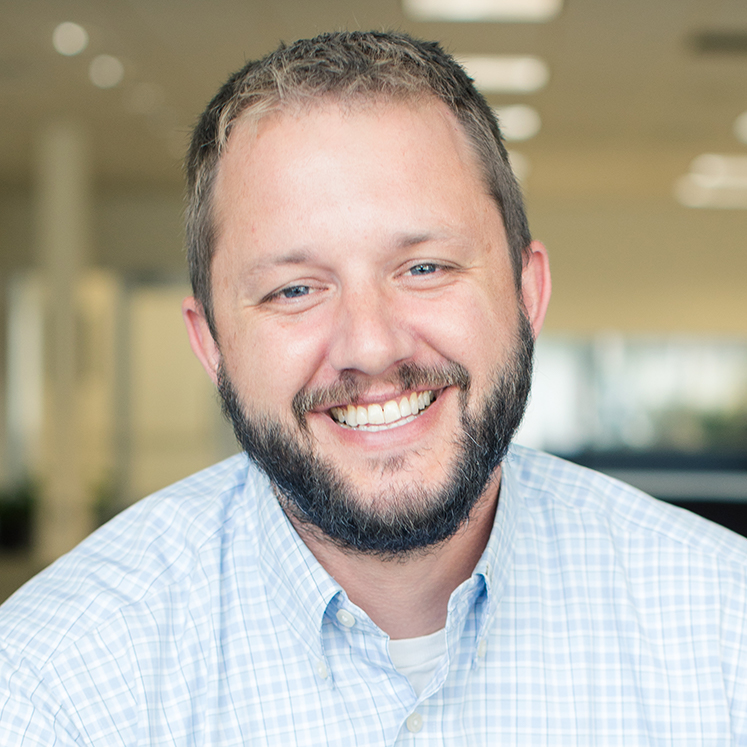 Matthew Kaemingk, Ph.D
Matthew Kaemingk is the scholar-in-residence for the Max De Pree Center for Christian Leadership. He serves Fuller Theological Seminary as an Assistant Professor of Christian Ethics and as Associate Dean in Houston Texas.
Matthew earned his Master of Divinity from Princeton Theological Seminary. There he studied social ethics, theology and globalization, and public theology with Dr. Max Stackhouse. From 2006-2008 Matthew served at the Center for Faith and Work at Redeemer Presbyterian Church in New York City. He taught courses and organized conferences on faith, work, and the marketplace. Matthew also conducted background research and developed the initial plans for what would become the Gotham Fellows marketplace discipleship program. Matthew went on to earn doctoral degrees in Christian ethics from Fuller Theological Seminary and systematic theology from the Vrije Universiteit in Amsterdam.
From 2013-2017 Matthew served as the Executive Director of the Fuller Institute for Theology and Northwest Culture in Seattle, WA. Matthew helped to launch three innovative theological initiatives designed to theologically equip churches to engage the arts, marketplace, and culture of the Pacific Northwest. The marketplace initiative (Cascade Fellows) was a rigorous discipleship program for pastors and professionals focused on theological and spiritual formation for lives of vocation in the marketplace. Over three years the program served 10 Seattle-area churches and more than 200 professionals and pastors.
Matthew is an ordained minister in the Christian Reformed Church. He and his wife Heather have three sons Calvin, Kees, and Caedmon. Heather has an MA from Fuller Theological Seminary in Worship and Music. Her influence on Matthew is nothing short of total, but for the purposes of faith and work, Heather is the reason that Matthew is currently writing a book exploring the connection between worship and work, liturgy and labor.