Ministry and Leadership in Middle East Contexts: A Doctor of Ministry Cohort in Cairo
Application Deadline: May 1, 2022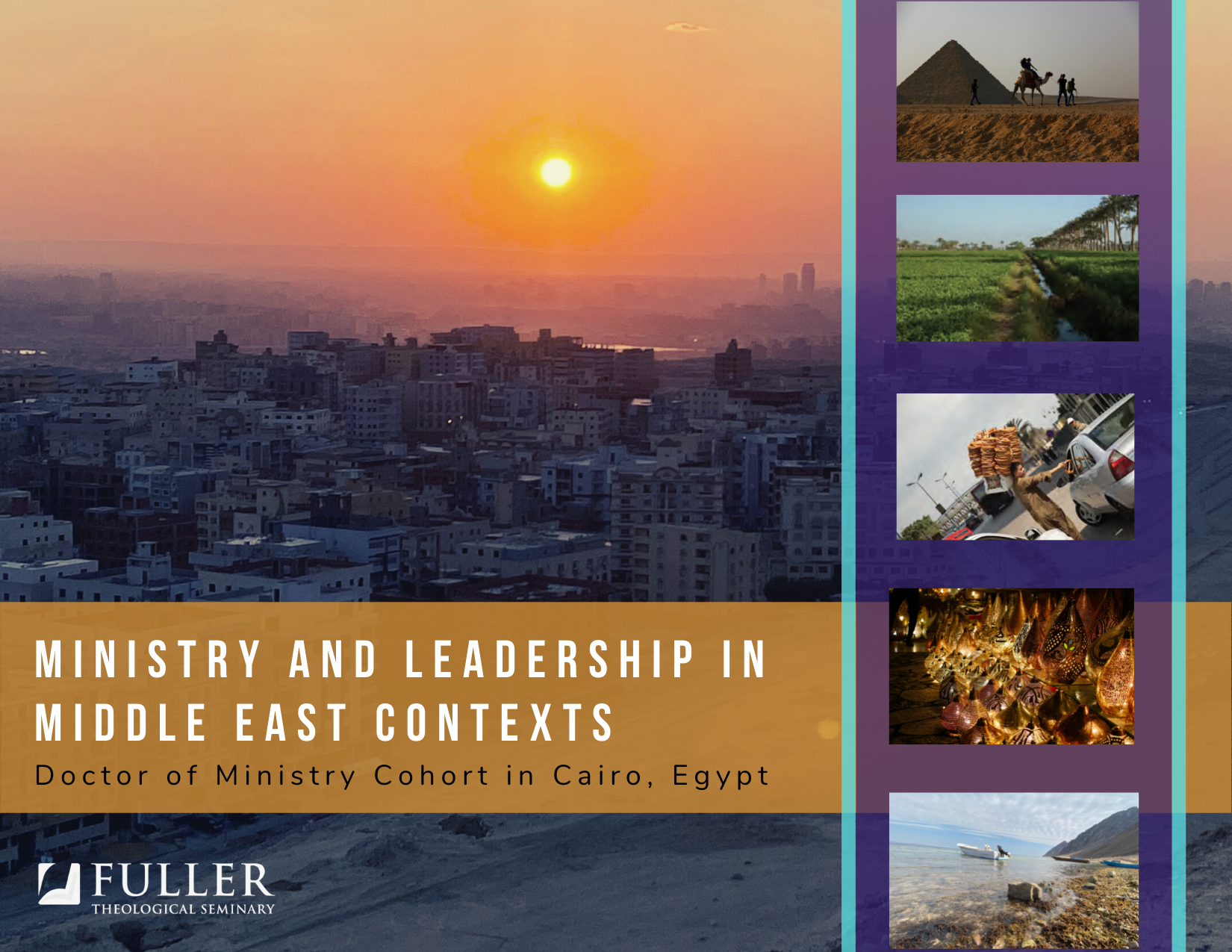 Fuller is excited to launch this brand new cohort in partnership with the Evangelical Theological Seminary in Cairo. Ministry in Middle Eastern contexts is challenging, and sometimes dangerous. This Fuller DMIN cohort will bring the best scholar-practitioners together with students who are exceptional ministry leaders to create a learning environment that is theologically rich, contextualized, and practical.
Year One
The Mission of the Church in Middle East Contexts (12 UNITS)
Reading Course: June 20–September 2, 2022
In-person Intensive: October 24–28, 2022 – Cairo, Egypt
Writing Course: January 2–March 17, 2023

Lesslie Newbigin wrote that the only hermeneutic of the gospel is a congregation of men and women who believe it and live by it. The only church that makes a difference in culture is a real, tangible, visible church. Every congregation in any setting has the opportunity and the obligation to be a missional outpost. But beyond that, the local church must begin to see itself in terms of being a dynamic movement rather than a static organization. This course will explore how local churches might reimagine their work in light of the primary work of God the missionary. We will explore the theological, missiological, and sociological basis for missional movements and how that identity emerges and is lived out in the practices of a local congregation. This module will address the challenges that face churches located in the ever-changing Middle East. Emphasis will be placed on the missional church in Middle Eastern contexts
Taught by Kurt Fredrickson, Hani Hanna, and Tharwat Wahba
Year Two
Developing and Sustaining Churches in Middle East Contexts (12 UNITS)
Reading Course: June 19–September 1, 2023
In-person Intensive: October 23–27, 2023 – TBD
Writing Course: January 2–March 15, 2024
The second year will focus on a subject of vital importance to the Middle Eastern church, and the global church: the interfaith context. Considering the recent evolution of religious sentiment in the Middle East, this module will expand students' understanding of Islam, its historical development, and its present-day constituents in the countries of the Middle East. Further it will orient students to Christian-Muslim relations, alerting them to the ongoing importance of why contextualization and renewal of a religion are essential to its success and growth. Finally, we will consider the future of Arab Christianity in its Muslim-majority context, its relationships with the global church, and the forms of support and awareness from the West which will most help the local church to survive and thrive in this challenging context. These themes will be developed as each student looks at their own ministry context.
Taught by Martin Accad and Anne Zaki
Year Three
Ministry Leadership in a Changing World (12 UNITS)
Reading Course: June 17–August 30, 2024
In-person Intensive: October 21–25, 2024
Writing Course: January 2–March 14, 2025

Year three of the cohort will address the uniqueness of Middle Eastern Christianity and the place of the Arabic church in the context of the global church. The focus of this module will be practical, presenting models and skills for pastoral and preaching ministry, sharing themes relevant to effective leadership in the church, and touching on issues such as the dynamics of change. Additionally, the mission of the church will be looked at from a variety of biblical, historical, and practical perspectives, so that serious consideration can be given to the theology and work of the Holy Spirit in the growth and health of the church, and to the unique challenge of evangelism in the Middle Eastern context. This module will challenge pastors to think creatively and concretely about the church's role, as well as their own, in shaping and healing society, addressing issues of social justice, community development, conflict resolution, and doing ministry among younger generations. The pastor's work of theological and cultural reflection will be introduced as a principal means for personal renewal and for our engagement with society.
Taught by Atef Gendy and Mark Labberton
YEARS FOUR AND FIVE (2025–2026)
DOCTORAL PROJECT PHASE (12 UNITS)
DM710: Doctoral project proposal online 10-week course (4 units)
DM706: Doctoral project writing course (8 units)
60- and 64-unit students will need to take an additional 12 or 16 units of coursework. Please see the main DMin webpage for more information, or contact the DMin office at dmin@fuller.edu.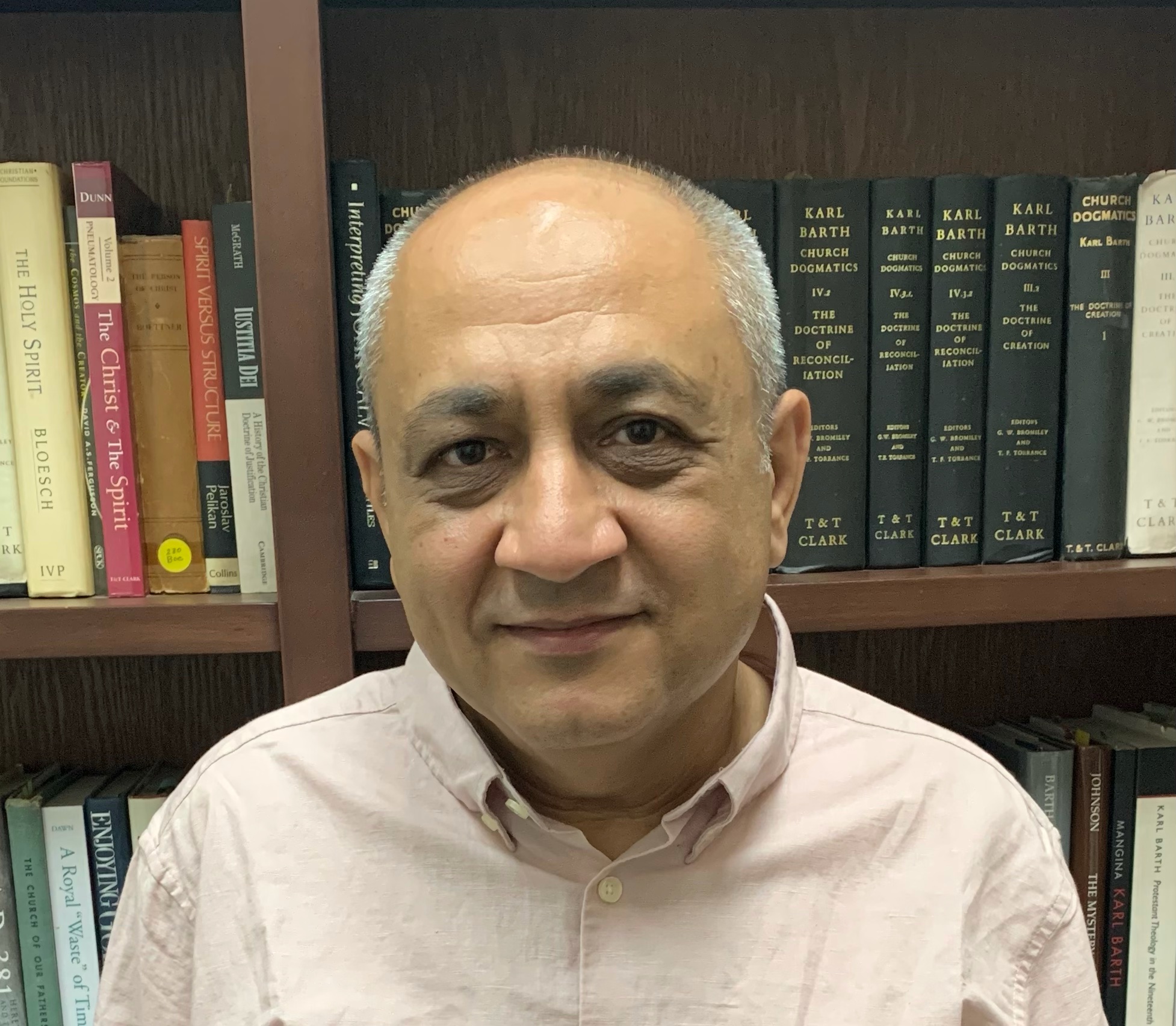 Hani Hanna is currently the President of Evangelical Theological Seminary in Cairo (ETSC), a professor of systematic theology, and academic dean. Prior to these assignments, he worked as a civil engineer. Hani is also an ordained minister in the Presbyterian Church of Egypt. He earned his BTh from ETSC, his STM from Yale University, and his PhD from Princeton Theological Seminary, and has served as a member of the academic committee of MENATE (Middle East & North Africa Association for Theological Education). He is the author of The Christology of Karl Barth and Matta al-Miskīn (Fortress Academic, 2019), and his areas of research include the shape of orthodoxy under the conditions of modernity, ecumenical theology, and public theology. His most recent publications include a book titled Philosophy of the Christian Religion and chapters in the books Christocentric Theological Education in the Middle East and Karl Barth's Theology of Political Participation: An Egyptian Appropriation (T&T Clark). He is currently working on a book called Covenantal Systematic Theology.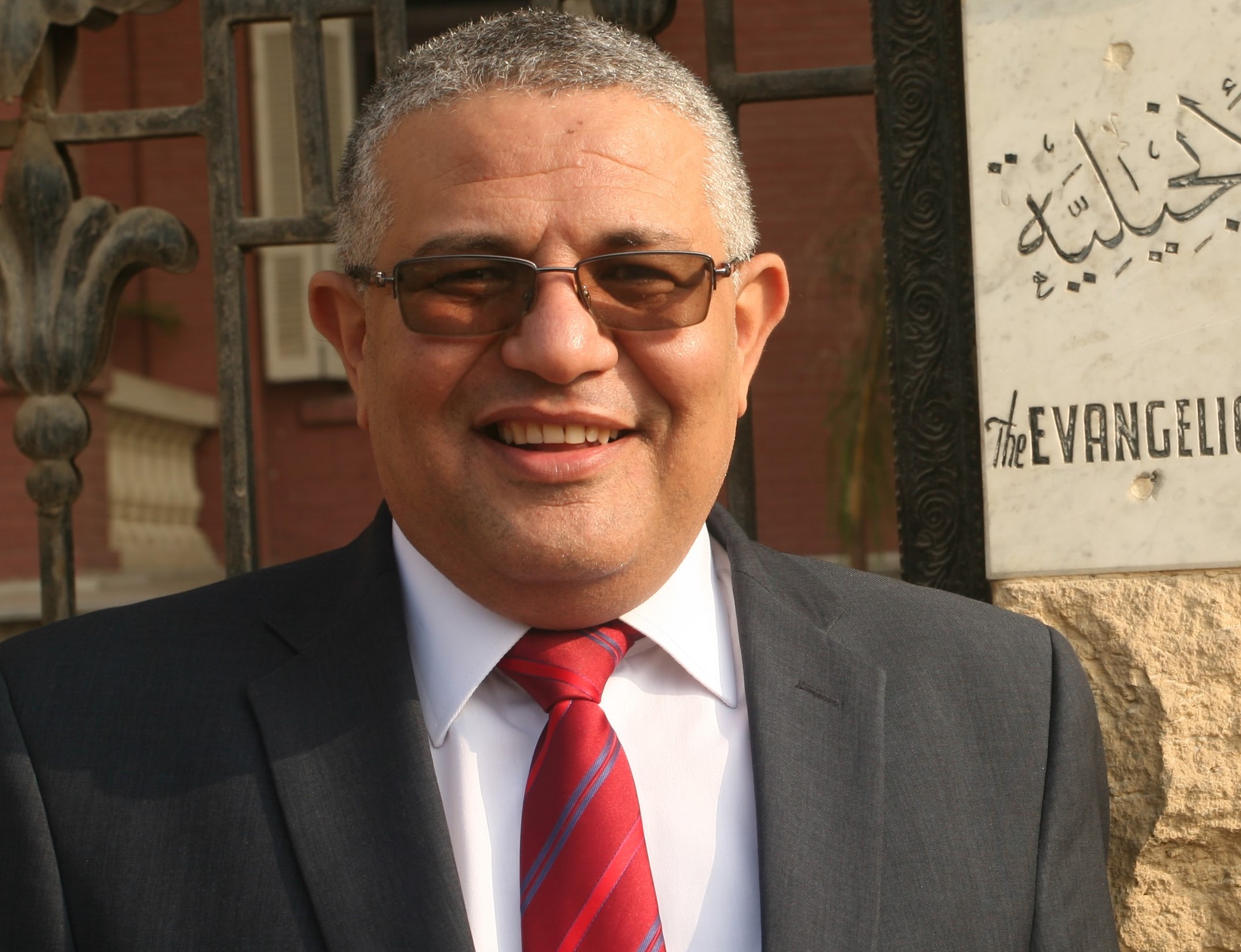 Tharwat W. B. Wahba is a professor of missions in the Evangelical Theological Seminary in Cairo (ETSC) and the vice president for serving church and society. He earned his PhD in 2009 from the London School of Theology, where his dissertation was on the history of Presbyterian mission in Egypt and Sudan. He is also Egypt mission consultant in the Outreach Foundation. As an ordained Presbyterian minister, Tharwat served for nine years as the chairman of the Pastoral and Outreach Ministries Council of the Evangelical Presbyterian Church of Egypt. He also served with Campus Crusade for Christ in Egypt as a staff and a campus director for 12 years in the ministry of evangelism, discipleship, and leader training. He is the author of several articles and book chapters, as well as his book, The Practice of Mission in Egypt: A Historical Study of the Integration between the American Mission and the Evangelical Church of Egypt, 1854–1970 (Langham Monographs, 2015). He has a vision for evangelism, church planting, and missions in Egypt and the Middle East.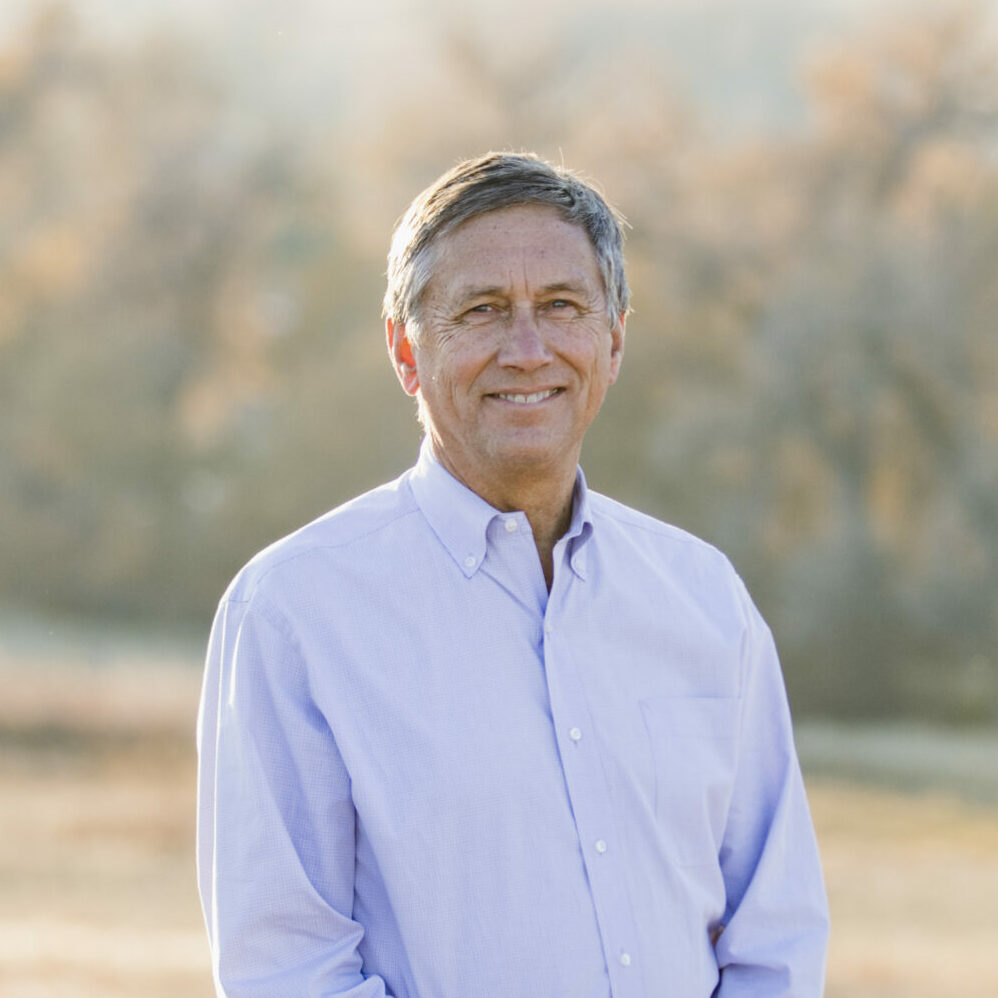 Kurt N. Fredrickson is associate dean for professional doctoral programs (Doctor of Ministry and Doctor of Global Leadership), and associate professor of pastoral ministry at Fuller Theological Seminary. Prior to joining Fuller in 2003, he served for 24 years on the pastoral staff at Simi Covenant Church in Simi Valley, California (40 miles north of Los Angeles), serving as senior pastor for 18 of those years. As associate dean of Fuller's professional doctoral programs—designed for leaders who are already serving in ministry, many in the church, as well as in other missional organizations—Kurt utilizes his own MDiv, DMin, and PhD degrees from Fuller, along with his extensive church ministry experience, to prepare students for effective leadership in the 21st century. With an eye on trends in the church, he helps church leaders understand and harness today's cultural and global changes as they seek growth and revitalization for their congregations. "My passion is to help churches missionally engage with the culture, extending blessing and good news—and to offer church leaders a new sense of hope, fostering new imaginations as they navigate through societal shifts."
Kurt has himself engaged the world and culture around him in numerous ways. During his tenure at Simi Covenant, the church developed a strong mission orientation that included a broadening role in compassion ministries, planting a Hispanic congregation called "Nueva Esperanza," and becoming involved in global missions in Mexico, the Philippines, and Albania.
In 2019, Kurt and his wife Kristi moved to Lafayette, Colorado, to be near all of their children, children's spouses, and grandchildren. Prior to their move, Kurt was widely involved in his community: serving as supervising chaplain with the Simi Valley Police Department, as a member of the city's Crime Prevention Task Force and Homelessness Task Force, on the board of the Free Clinic of Simi Valley and the Simi Valley Community Foundation, and as a member of the Rotary Club, working on several projects locally as well as in Peru and Zambia. 
He co-authored with Cameron Lee That Their Work Will Be a Joy: Understanding and Coping With the Challenges of Ministry (Cascade, 2012). He is currently working on a book called Pastoring in a Missionary Key.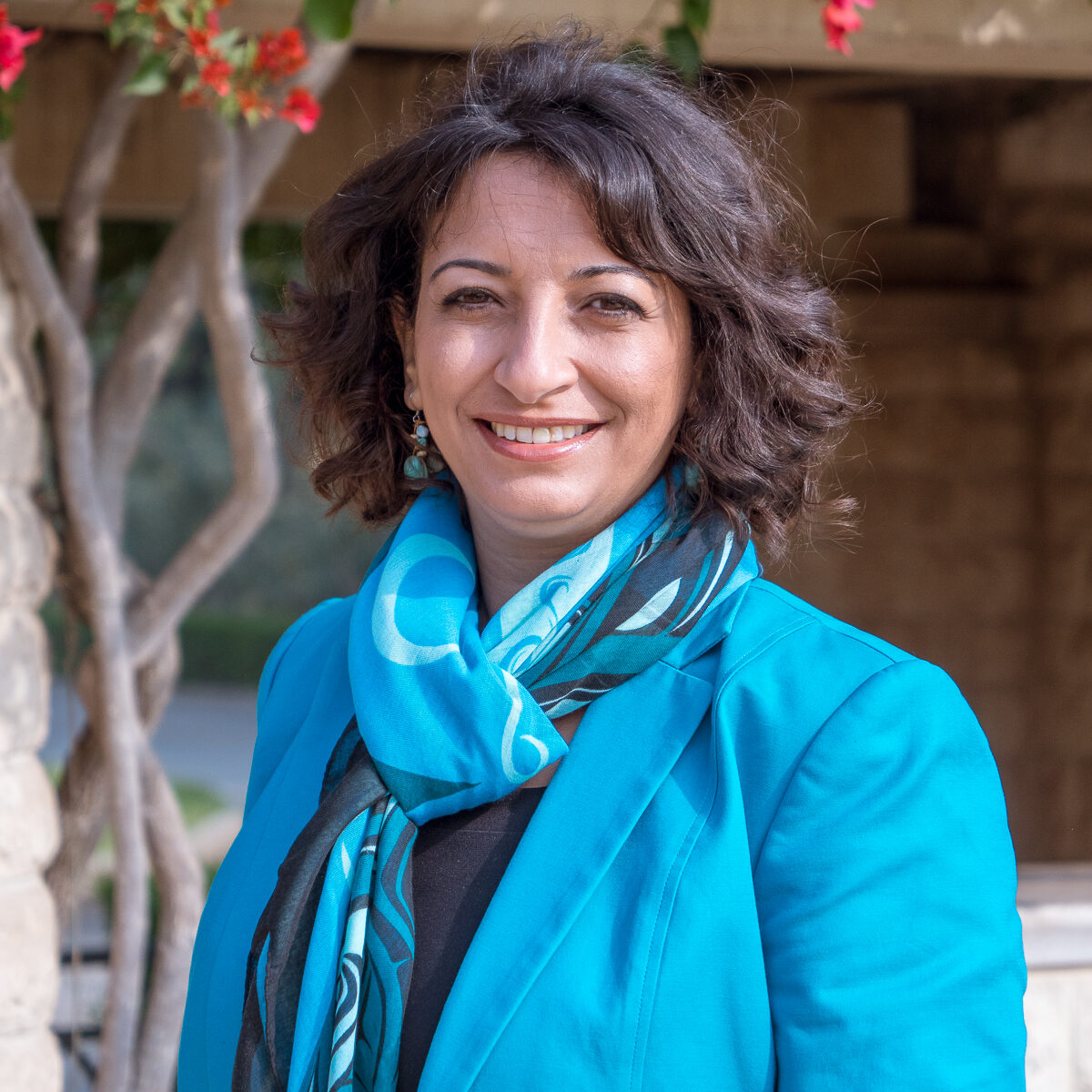 Anne E. Zaki was born in Cairo, Egypt. She studied psychology and sociology at Calvin University in the United States, then earned a master's degree in social psychology from the American University in Cairo. She returned to the United States, where she earned her MDiv from Calvin Theological Seminary. During that time she married Rev. Naji Umran, and together they served churches in Cairo, Michigan (USA), and British Columbia, Canada. 
Since 2013, she has been teaching courses on preaching, communication, psychology, theology and practices of worship, and spiritual formation at the Evangelical Theological Seminary in Cairo. Additionally, she is currently working on a PhD in Preaching at Fuller Seminary. 
Her areas of interest include travel, learning about the different cultural influences on the church worldwide, preaching renewal, creating new ministries, mentoring youth, administration, poetry and music. She is a mother of four sons: Jonathan, Sebastian, Emmanuel, and Alexander.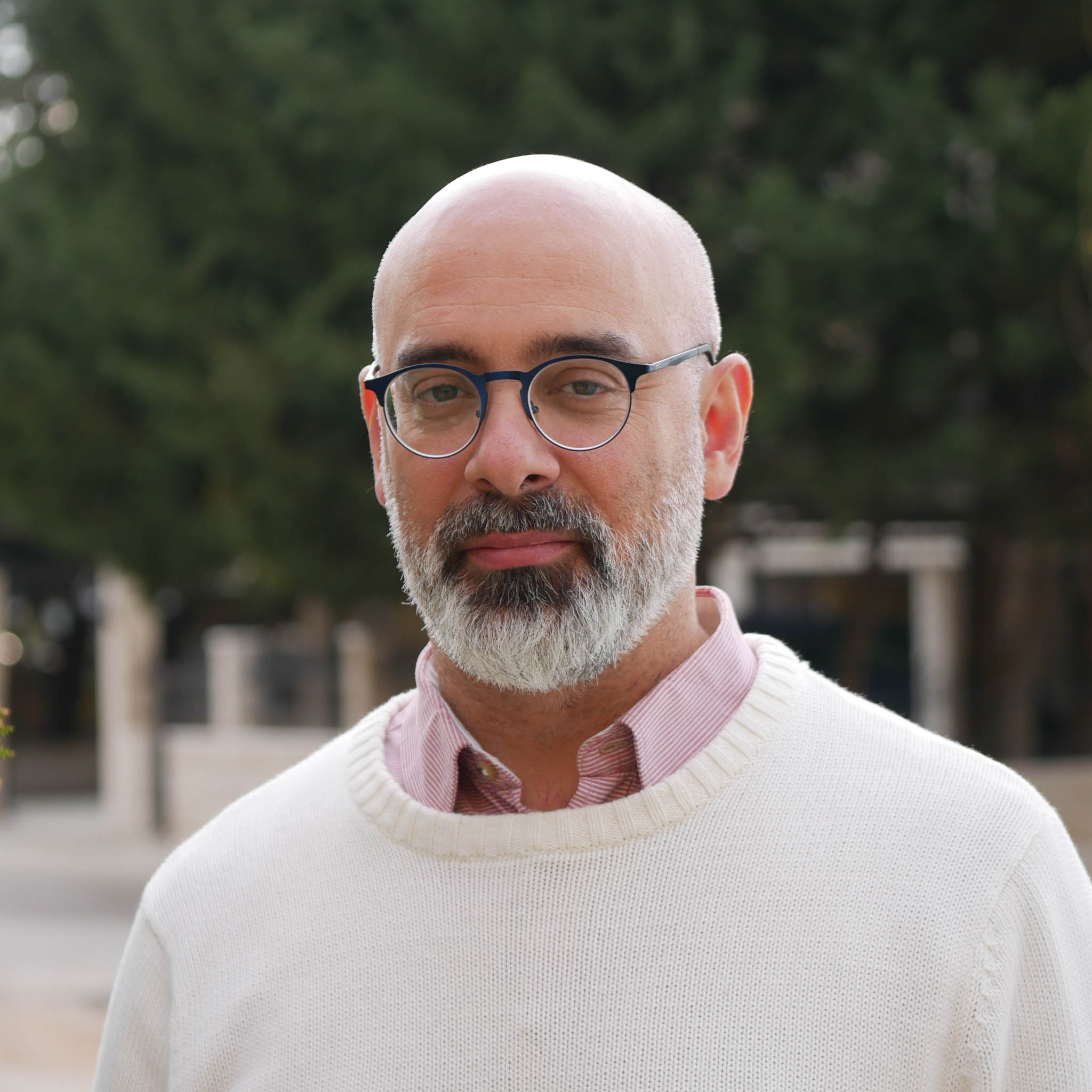 Martin Accad is associate professor of Islamic Studies and Christian-Muslim relations at Arab Baptist Theological Seminary in Beirut, Lebanon, and affiliate professor at Fuller Theological Seminary in the United States. He is also the founder and director of Action Research Associates. Martin earned his PhD at the University of Oxford in the United Kingdom, and his areas of specialization include Islam, Middle East Christianity, Christian-Muslim relations, peacebuilding, and reconciliation. He joined Arab Baptist Theological Seminary (ABTS) in 2001, where he was part of the leadership for 19 years before transitioning to form a new initiative, Action Research Associates, in January 2021. He began teaching at Fuller part-time in 2007. He teaches in the fields of Islam, Middle Eastern Christianity, contextual hermeneutics, Christian-Muslim Relations, and peacebuilding.
Martin is also heavily involved in grassroots dialogue and peacebuilding work with Christian and Muslim faith actors, political activists, and other public figures in Lebanon. He is the author of Sacred Misinterpretation: Reaching Across the Christian-Muslim Divide (Eerdmans, 2019), and co-editor (with Jonathan Andrews) of The Religious Other: A Biblical Understanding of Islam, the Qur'an and Muhammad (Langham Global Library, 2020). He has published numerous articles and book chapters in the fields of Islam and Christian-Muslim relations, and blogs regularly at IMES.blog.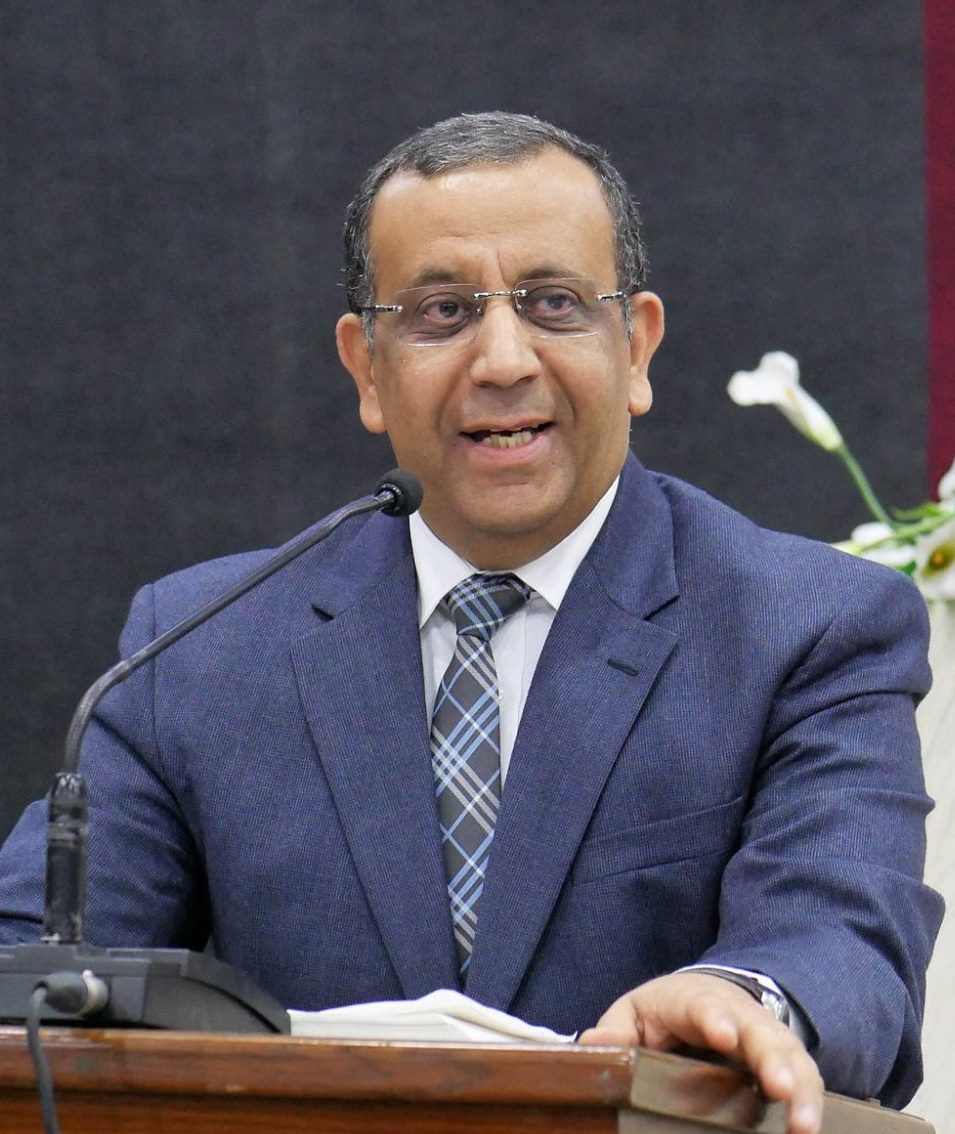 Atef Gendy is currently the director of the Center for Middle Eastern Studies (CMEC) at ETSC, and also serves as professor of New Testament. In April 2018, he finished his one-year term as the Moderator of the Synod of the Nile.
He initially worked as a civil engineer from 1982–1984, then served for eight years as director of a training center in the south of Egypt to help equip lay leaders for the ministry in village churches (especially in churches that had no pastors). He followed his calling to enroll at ETSC and graduated in 1992. He was hired that same year as an instructor in New Testament.
Atef earned his PhD in 2001 from the University of Aberdeen, Scotland, where he studied under I. Howard Marshall and wrote a thesis titled The Parables of Jesus or the Parables of Matthew? A Question of the Authenticity of the Parables in the First Gospel. He has written study notes to the book of Acts for the Bible Society of Egypt and is serving as a translation consultant for the Revised Arabic Bible Translation (Van Dyke). He was one of the editorial committee for (The Arabic Contemporary commentary) project, which is a mutual endeavor between the same publishing house and Langham. Atef was also among the 12 scholars who comprised the committee formed by the World Evangelical Alliance to handle the debated translations of the familial divine terms "Father/Son".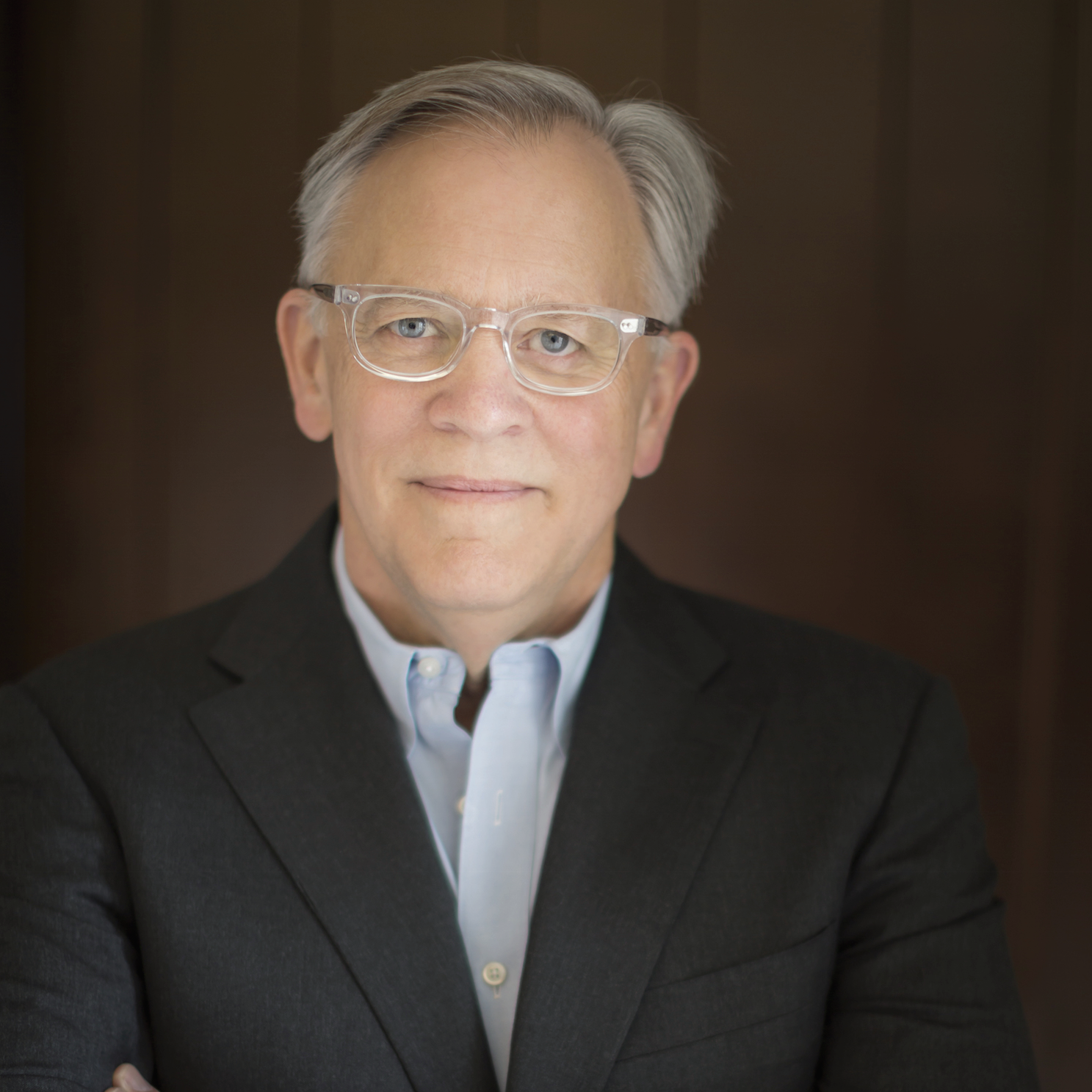 Mark Labberton Clifford L. Penner Presidential Chair Emeritus and Professor Emeritus of Preaching at Fuller Seminary after four years as Fuller's Lloyd John Ogilvie Associate Professor of Preaching and Director of the Ogilvie Institute of Preaching. Ordained in the Presbyterian Church (USA), he served in pastoral roles for 30 years prior to coming to Fuller, most recently as senior pastor of First Presbyterian Church of Berkeley, California, for 16 years. He also has served as cofounder of the Christian International Scholarship Foundation (now ScholarLeaders International), chair of John Stott Ministries, and senior fellow of International Justice Mission. He holds an MDiv from Fuller and a PhD in Theology from Cambridge University.
Mark is committed to strengthening the intersection of the academy, church, and culture, and brings to his presidency a deep desire to enact justice, love, and grace on both a global and local level. A popular speaker at churches, conferences, educational institutions, and other contexts, he often uses these talks to reflect on what it means to act biblically in challenging, often divisive cultural times. On his podcast Conversing, he further explores a broad range of topics—civility, race, suffering, gender equality, storytelling, and many others—with a diversity of guests.
Books he has written include Called: The Crisis and Promise of Following Jesus Today, The Dangerous Act of Loving Your Neighbor: Seeing Others Through the Eyes of Jesus, and The Dangerous Act of Worship: Living God's Call to Justice. Most recently he served as editor for the book Still Evangelical? Insiders Reconsider Political, Social, and Theological Meaning, a collection of essays on the meaning of evangelicalism in a contentious era.
Office Hours
Monday – Friday
8 am – 5 pm (Pacific Time)
To view in-person welcome center hours for Pasadena, Arizona and Houston, click here.