Cultivating and Deploying Missional-Entrepreneurs for City Flourishing
Application Deadline: October 25, 2024
Decisions Sent: November 15, 2024

The reality of a post-Christian era is upon us, which presents challenges to the ways ministry has been designed and is ordinarily practiced. Practitioners need new paradigms to cultivate kingdom-oriented ministry expressions in their communities. For the most part, however, churches in the West have not adjusted to this post-Christian reality by innovating and recalibrating themselves to help their neighborhood or city flourish, leading to many to close, decline, or plateau. A new kind of leader is needed for this reality: leaders who embrace a missional imagination—an apostolic impulse—to convene and mobilize disciples to impact their communities. The social-impact expressions these leaders birth—call them microchurches, missional communities, business-as-mission expressions, or faith-informed social-impact ministries—incubate good works, heal social ills, and bring justice to their communities so their cities can hope again, flourish, and thrive.
The Missional Entrepreneurs DMin cohort will dive deep into cultivating the competencies needed to create these ministry expressions (Year 1) and then explore how to discover, develop, and deploy them in a particular context (Year 2). Next, students will examine the practical, everyday disciplines and strategies they need to sustain and grow social-impact expressions, such as spiritual disciplines, marketing skills, funding sources, and organizing for movement rather than maintenance (Year 3) and, finally, they will develop an innovative ministry design for community engagement/impact in their own context (Year 4).
Year One
Cultivating a Missional Imagination for Self, Others, and City in a Post-Christian Context (16 units)
Guest Lecturer: Alan Hirsch
Winter (Jan–Mar) 2025: DMin Research and Writing (4 units, online)
Spring (Mar–Jun) 2025: Reading and In-Person Seminar (6 units, hybrid, on-campus April 28–May 2, 2025)
Summer (Jun–Sep) 2025: Writing (6 units, online)
Learners will focus on understanding the complexities of our post-Christian context and how missional-apostolic leadership and competencies are needed as a ministry response. We will sift biblical and theological topics through a missional hermeneutic in order to generate innovative imaginations that can resolve suffering and restore hope in our cities and neighborhoods. Topics of discussion include apostolic leadership, social entrepreneurship, business as mission, place-making, eschatological realism, and trends related to practices of missional-oriented community impact.
Year Two
Discovering, Developing, and Deploying Impact Communities (16 units)
Guest Lecturer: Hugh Halter
Winter (Jan–Mar) 2026: DMin Proposal Development (4 units, online)
Spring (Mar–Jun) 2026: Reading and In-Person Seminar (6 units, hybrid, on-campus April 27–May 1, 2026)
Summer (Jun–Sep) 2026: Writing (6 units, online)
Students will learn and apply a missional-andragogical approach to exegete their context and incubate an innovative impact ministry expression that offers hope to their community. Topics of discussion include identifying one's own empathy/passion for the city/social problem, understanding transformational learning and action-reflection learning, employing ethnography, creating discernment groups, storytelling, mentoring/coaching, and analyzing case studies.
Year Three
Practices and Strategies for Sustaining Social Impact Communities (16 units)
Spring (Mar–Jun) 2027: Reading and In-Person Seminar (6 units, hybrid, on-campus April 26-30, 2027)
Summer (Jun–Sep) 2027: Writing (6 units, online)
Fall (Sep–Dec) 2027: Writing (4 units, online)

Learners will examine and apply practical, everyday disciplines and strategies to help them sustain their social-impact ministry, such as spiritual disciplines and rhythms, networking and partnerships, marketing skills and tools, funding sources, organizing for movement rather than maintenance, and storytelling, and continue to refine their ministry design for community engagement. This preparation will launch the student into their doctoral project phase (Year 4).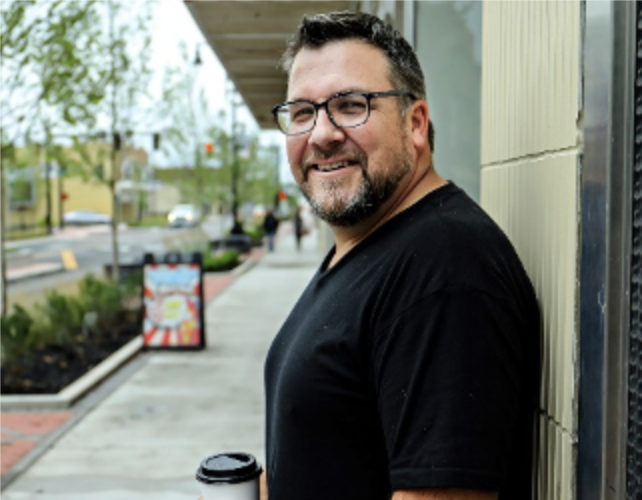 Scott Lewis, PhD, is from Middletown, Ohio, where he lives with his wife, Jeri, and five boys. He has 30 years of experience managing real estate investments and coaching new businesses. He enjoys revitalizing his home city by restoring ugly buildings and, as a practitioner on mission, helping his city thrive. Lewis has served on church planting teams, developed and managed small group systems for churches, taught for Ohio Christian University and Anderson University, and coached DMin dissertations at Asbury Theological Seminary. He thoroughly enjoys helping emerging leaders start new businesses, organizations, and nonprofits that impact their communities for the better. He is credentialed with the Church of God (Anderson, IN) and coaches for Leadership Focus, the ordination pathway for the Church of God.
As founder and president of Kingswell, Lewis is devoted to cultivating missional practitioners in Cincinnati and Dayton. He is part of the Forge America Tribe, for which he served as director of academic partnerships, promoting academic programs that train everyday people to be missional practitioners. A native of southwestern Ohio, Lewis is an avid Cincinnati Bengals and Reds fan and may be found shouting at the TV during games.
Lewis graduated from Miami University (Ohio) with a BA in cultural anthropology. He earned an MDiv and an MAT from Cincinnati Christian University, and did doctoral work in renewal theology and leadership at Regent University School of Divinity. His PhD in Leadership (University of the Cumberlands) focused on the intersection of missional leadership, social entrepreneurship, and transformational learning for theological education. His dissertation, The Making of Missional-Entrepreneurial Leaders: A Phenomenological Study of Their Lives and Development, will be published in the American Society of Missiology's monograph series.
You can find more resources at www.kingswell.us.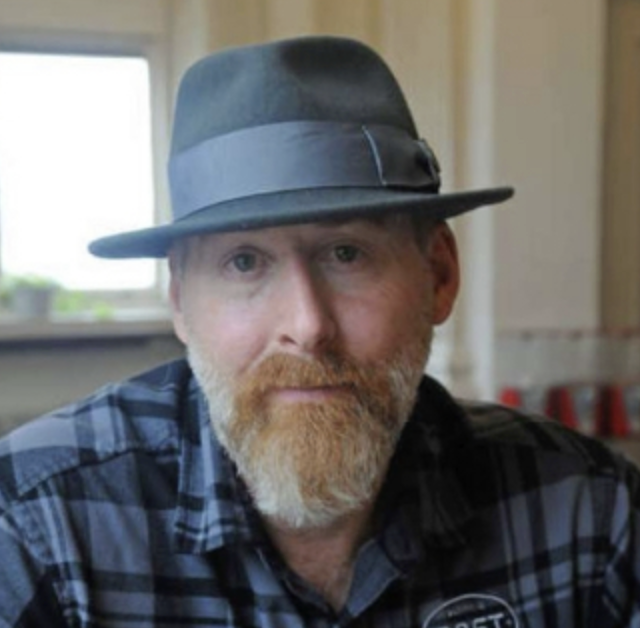 Hugh Halter, his wife, Cheryl, and their children and truckload of grandchildren live in Alton, IL. They have been missionaries in North America for more than 30 years, planting two churches and in 2016 founding the Lantern Network, a kingdom ecosystem in Alton committed to incubating good works and benevolent businesses to bless the city. Most recently, Halter cofounded Brave Cities, an emerging network helping apostolic leaders build kingdom ecosystems that combine enterprise and mission into movements. He speaks globally to encourage innovative forms of church and, when home, helps Cheryl run Rí Beag Refuge, an 80-acre equine therapy farm.
Halter is a leading missional voice, authoring such books as The Tangible Kingdom, AND: The Gathered and Scattered Church, Flesh, and, most recently, the Life as Mission Series, which seeks to equip Christians to live the missionary life of Jesus in their everyday context. His mission is to encourage the church to be less churchy and instead work on creating social, personal, and spiritual ventures that serve our cities in ways that make God smile.
You can find Hugh and these resources at hughhalter.com or bravecities.com.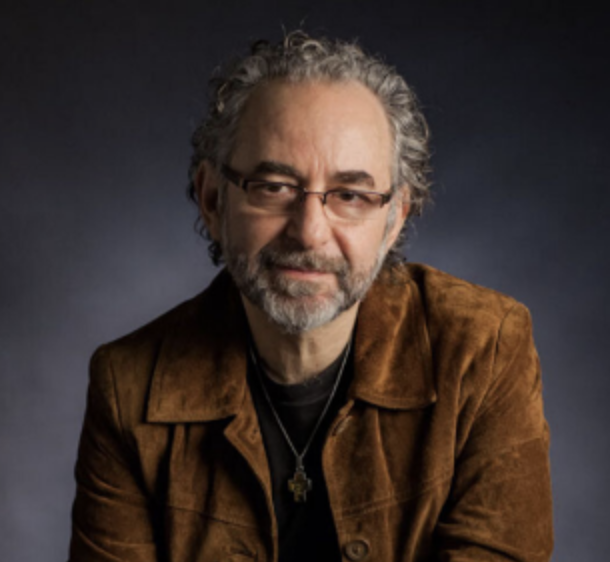 Alan Hirsch is recognized as a global thought-leader on missional movements and leadership. He is author of numerous award-winning books, including The Forgotten Ways, The Shaping of Things to Come, 5Q, ReJesus, Reframation, Untamed, and The Permanent Revolution. He founded the Movement Leaders Collective, Forge Mission Training Network, and the 5Q Collective, and is a movement mentor for NewThing International and a consultant for Redeemer City To City, among others.
Hirsch's experience includes leading a local church movement among the marginalized, developing training systems for innovative missional leadership, training leaders in movement dynamics, and heading up the mission and revitalization work of his denomination. He is cofounder and associate faculty for the MA in Missional Church Movements at Wheaton College. He is also an adjunct professor at Asbury Seminary, Fuller Seminary, and George Fox Seminary, among others, and teaches throughout Australia, Europe, and the United States. He is series editor of Baker Books' Shapevine series and IVP's Forge line, and is an associate editor of Leadership Journal.
Learn More and Connect with an Admissions Counselor
Office Hours
Monday – Friday
8 am – 5 pm (Pacific Time)
To view in-person welcome center hours for Pasadena, Arizona and Houston, click here.