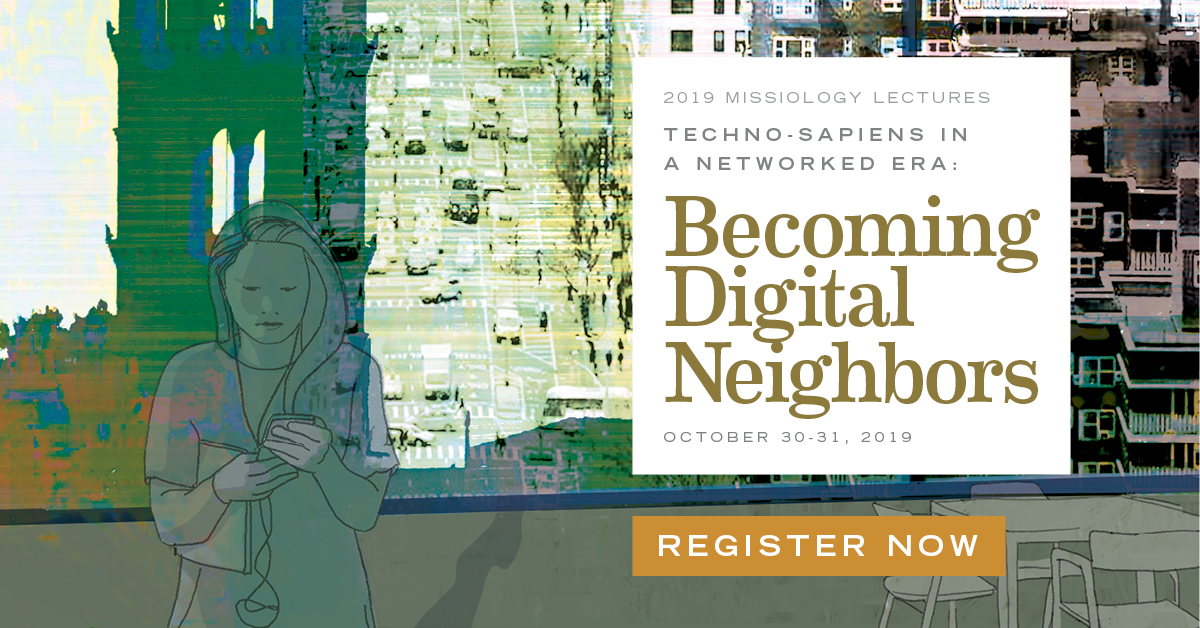 2019 Missiology Lectures
Hosted by
School of Intercultural Studies
at Travis Auditorium
Open to the public
Details
Techno-Sapiens in a Networked Era: Becoming Digital Neighbors
How does social media enable or constrain me in loving my (digital) neighbor?
The 2019 Missiology Lectures will look at how social media shapes human interaction, and, more specifically, at the implications of social media platforms for cross-cultural or interreligious encounter.
Join us for a gathering of leading scholars of technology as it relates to theology, religion, and formation, to explore the ways in which modern technology is neither solely a dehumanizing force in the world nor a mere instrument for evangelizing the world, but rather the very means by which incarnation living happens—the media in and through which human bodies love the (digital) other.
Conference attendees will talk about technology as they interact with theologians, educators, missionaries, and ministry leaders, as well as engage in hands-on Virtual Reality experiences.
Travis Auditorium
180 N. Oakland Avenue
Pasadena, CA 90010
$15-99
Online registration is required