The Bible on the National Mall: The Museum of the Bible in Critical Perspective
Hosted by
School of Theology
at Payton Geneva
Open to the public
Details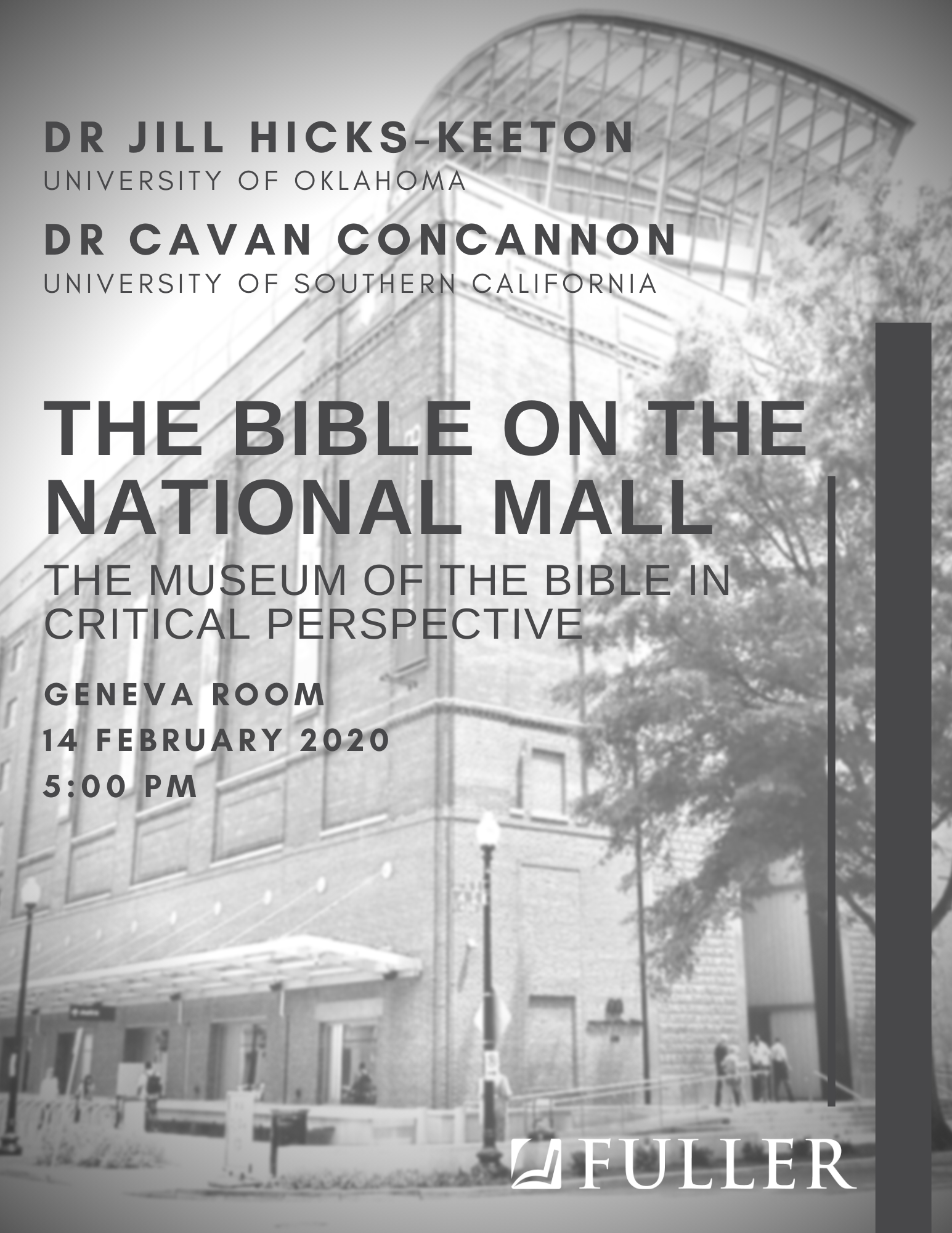 If you aren't able to be in Pasadena in person, you can participate via Blue Jeans:
To join, use the following link: bluejeans.com/363800006 (please only use when it is time for your meeting) or select "OTColloquium" from Favorites>Meetings on you Polycom room system. If this is your first time using BlueJeans, please follow the instructions here: goo.gl/rmuWwK
This event will be livestreamed. Find the link here.