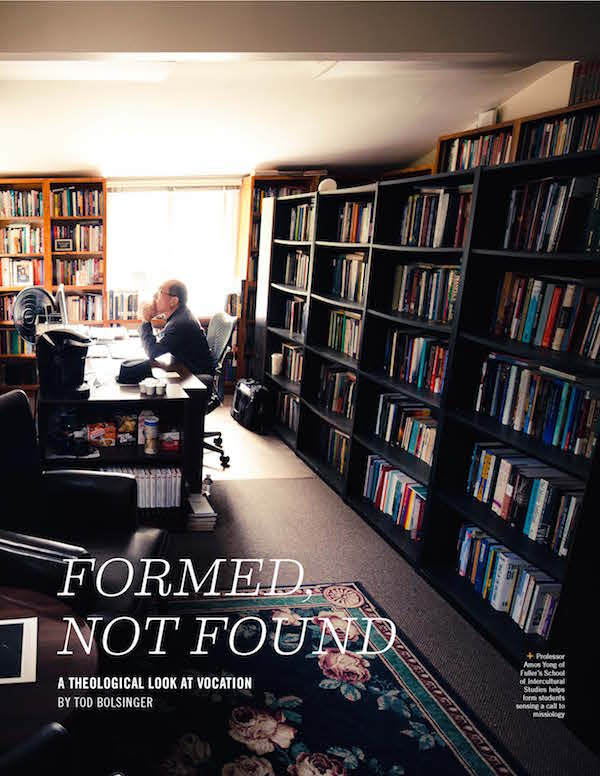 "Discerning calling is the long, complicated combination of convictions and context, of passion and prayer, of knowledge and need that seems to tap us on the shoulder and call forth from us an invitation into a process of self-discovery and humility . . . that over time forms a deep, confident conviction that, of all things there are to do in the world, 'This is mine to do.'"
—TOD BOLSINGER, VICE PRESIDENT FOR VOCATION AND FORMATION
Sign up to receive an instant, free download of "Formed, Not Found: A Theological Look at Vocation"