The main sanctuary of Lake Avenue Church was filled to capacity with celebration on June 9 as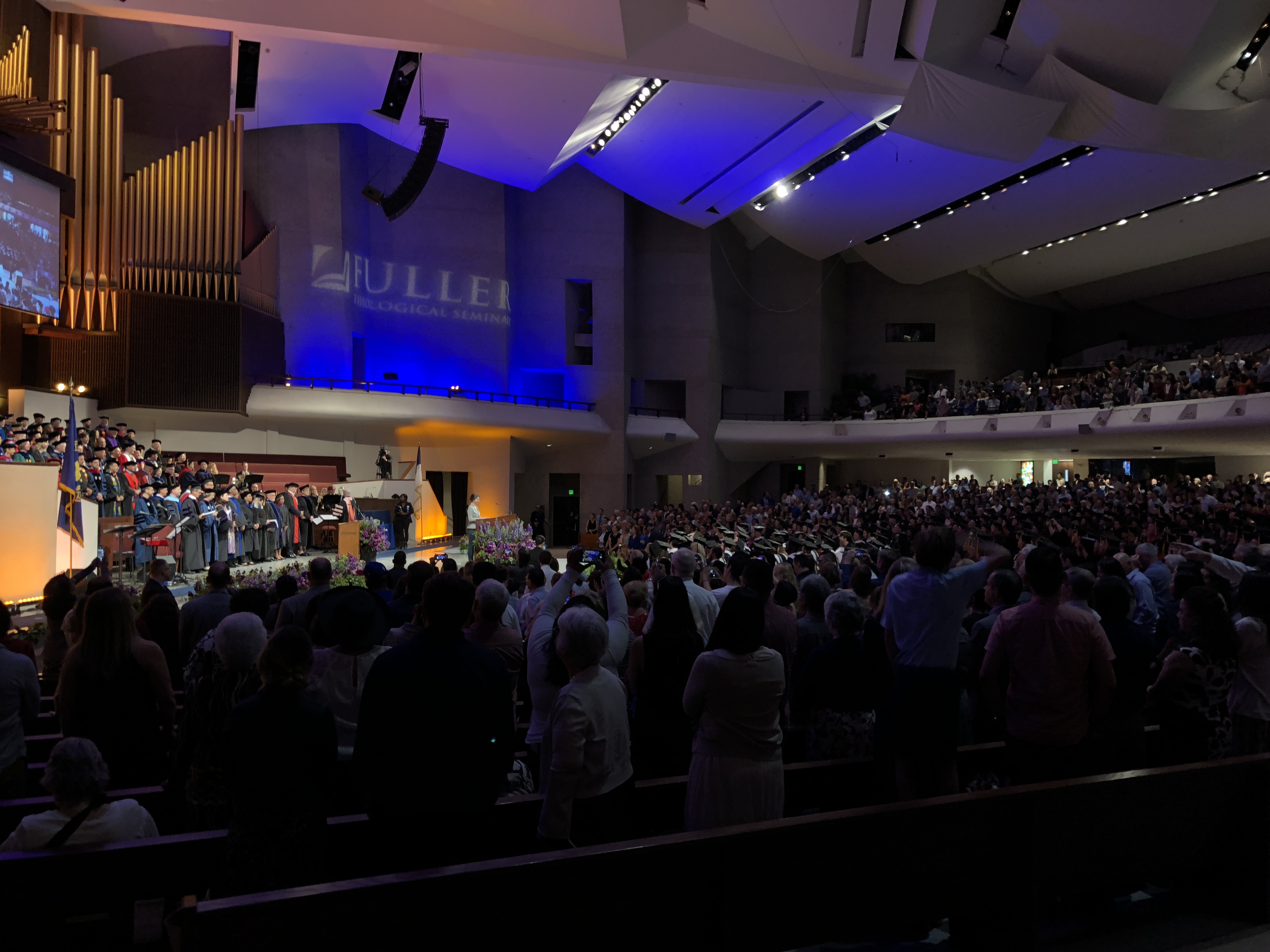 students, staff, faculty, family, and friends gathered for Fuller's 69th Commencement ceremony.
Ed Willmington, composer-in-residence and director of the Fred Bock Institute of Music at Fuller, conducted the organ and brass ensemble that ushered in the graduating students and faculty. Fuller chapel leaders September Penn, Brianna Kinsman, and Angie Paek led the congregation and worship team in praise for God's faithfulness in the lives of the graduates.
President Mark Labberton delivered the charge to the graduating class. Reflecting on the biblical admonition to fear the Lord, Dr. Labberton exhorted the graduates both to fear and not to fear. "The fear of the Lord is the fear to which all other fear should be attuned," said Labberton. "But because you fear God, do not fear. Your life will need nothing less than to fear, and do not fear." Labberton described how fearing the Lord should attune our hearts to the aspects that matter to the heart of God. "If we're going to be attuned to God, it must mean that the heart of God resounds differently than ours. Attune your heart and your mind to the fear of God—let that fear bring you to hear your neighbor differently. There is no instrument harder to tune than the heart of humanity."
The Commencement ceremony also featured three student speakers representing each of Fuller's three schools—Linda Barkman (School of Intercultural Studies), Sheila Muchemi (School of Psychology), and Jon Ball (School of Theology)—who described their experience at Fuller and their growing sense of calling, each to resounding applause.
The graduation ceremony celebrated 684 students from Fuller's three schools—a graduating class that represents 14 degree programs and 42 countries.
Fuller is proud of its graduates and their work as they continue, renew, and begin in service as global leaders in kingdom vocations. Congratulations, class of 2018!