Fuller Receives Grant to Empower Asian American Mental Health Initiatives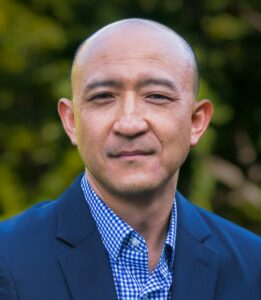 Fuller is proud to announce that Daniel Lee, academic dean for the Center for Asian American Theology, and Jessica ChenFeng, associate professor of Marriage and Family Therapy, have been awarded an Innovating Forward seed grant from the Spirituality Mind Body Institute (SMBI) at Teachers College, Columbia University. The prestigious grant, generously funded by The John Templeton Foundation, will support their collaborative project, "Innovating Forward: Faith-Based Mental Health Partnerships," to strengthen mental health and well-being within the Asian American Christian community.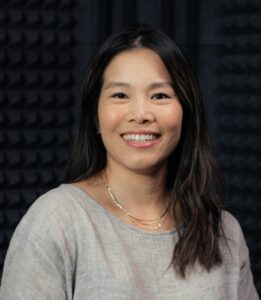 From October 2023 to August 2024, the grant will fund work to establish the "Well-Being Collaboratory," an in-person networking event for Southern California Asian American Christian therapists and pastors/ministry leaders. The goal of the event is to cultivate mutual trust and connection between these two communities that are so vital for spiritual, mental, emotional, and relational health. 
The academic and professional backgrounds of the grant awardees reflect the concerns of ministry leaders on one hand and clinicians on the other. Dr. Lee is well-known and -respected as an Asian American theologian, while Dr. ChenFeng, who joined Fuller's faculty in 2022, has taught, researched, and supervised in clinical and ministry settings for many years. "We hope to contribute to the development of integrated, connected, and thriving Asian American pastors and therapists so that together we can support one another for the flourishing of our families and communities," said ChenFeng and Lee in a joint statement.
The Well-Being Collaboratory initiative aligns with Fuller's commitment to diversity, inclusivity, and a holistic approach to mental health and spiritual well-being. "We are thrilled that Professor ChenFeng and Dean Lee's proposal has been accepted for the Innovating Forward grant," said Ted Cosse, Fuller's chief operating officer and dean of the School of Psychology & Marriage and Family Therapy. "This partnership between the Asian American Center and the Department of Marriage and Family Therapy exemplifies Fuller's dedication to innovative interdisciplinary initiatives that positively impact our communities."