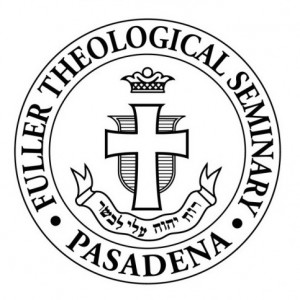 Our nation has reached a historical juncture in the fight to maintain protections for about 700,000 recipients of the Deferred Action for Childhood Arrival (DACA) program, as the Supreme Court hears oral arguments today concerning the fate of DACA recipients. Fuller Seminary stands unwaveringly in support of the brave, dedicated, and hardworking DACA recipients and their families. These individuals comprise a necessary and fruitful part of the American experience and we are a better country because of their immense contribution. Fuller Seminary will not remain silent while an entire generation is unduly and punitively punished, especially as the Fuller community has been enriched, shaped, and made better by the DACA recipients who have studied and worked here.
The 2017 decision from the Department of Justice to rescind the DACA program, along with Congress's inability to devise a permanent solution, has created a cruel atmosphere of fear and uncertainty for DACA beneficiaries and their families. A central tenet of the Christian faith is in the demonstration of care, hospitality, and protection for the most vulnerable in our society. DACA beneficiaries are a vulnerable generation in America filled with individuals whose parents have often fled untenable situations in hopes of securing a vibrant future for their kids, as any parent would. This generation of young adults and their families are important members of the American fabric and call the US their home.
Fuller urges the Supreme Court to fully uphold the lawfulness of the DACA program to provide protection for Dreamers and their families. Norma Ramirez, a doctoral student in clinical psychology and loved member of the Fuller community, has been fighting the current administration's decision to terminate DACA while completing the demanding requirements to become a trained psychologist. We invite the broader faith community to join us in rallying around her and the other plaintiffs in this historical moment and pray for their spiritual, physical, and mental health. We also pray for the Supreme Court justices, that they may enact redemptive justice for DACA recipients. And, finally, we urge congressional leaders to formulate permanent legislation providing all our students, colleagues, and community members an honorable path to citizenship.
These are complicated issues, but God's mandate to care for the immigrant among us is clear. Please join me in writing or calling legislative leaders to urge them to support DACA recipients and their undocumented family members who are often marginalized, mistreated, or forgotten. Fuller Seminary stands for the just, respectful treatment of all humanity, with a unique responsibility to the most vulnerable. May we embody in word and deed the good news of Jesus Christ—that salvation brings redemption, justice, and freedom.
Mark Labberton, Clifford L. Penner Presidential Chair
Lisseth Rojas-Flores, Associate Professor of Clinical Psychology