Fuller Theological Seminary Announces the Release of Faith Beyond Youth Group: Five Ways to Form Character and Cultivate Lifelong Discipleship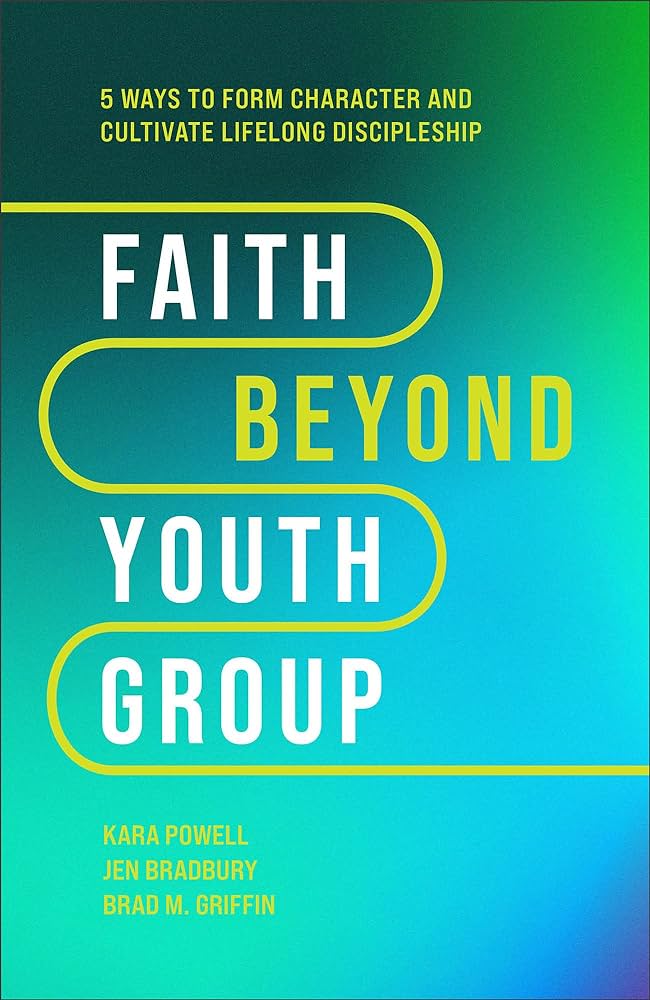 Fuller Theological Seminary is excited to announce the upcoming release of Faith Beyond Youth Group: Five Ways to Form Character and Cultivate Lifelong Discipleship, a groundbreaking book co-authored by Kara Powell, Jen Bradbury, and Brad M. Griffin. Published by Baker Books, a division of Baker Publishing Group, this transformative work is now available for pre-order and set to hit bookshelves on November 7, 2023.
As statistics show that approximately half of students drift from their faith after graduation, the pressing question emerges: How can we keep students engaged in their faith beyond their youth group experience? Faith Beyond Youth Group addresses this challenge head-on, offering the latest research on how to encourage lasting faith in the next generation.
Dr. David Emmanuel Goatley, President of Fuller Theological Seminary, shared his perspective on the book release: "We believe we can rediscover how Scripture keeps character and faith integrated rather than either obsessing over rules or separating spirituality from the rest of life. If faith is what is believed, then character is faith lived out in real time."
Authors Kara Powell, Jen Bradbury, and Brad M. Griffin, offer a practical compass that moves leaders beyond burnout, increases their impact, and bridges the "character gap" that causes students to abandon their faith. The Faith Beyond Youth Group "compass" includes five essential points:
Cultivating Trust: Leveraging relational strengths to develop identity, belonging, and purpose.
Modeling Growth: Demonstrating consistency and integrity while living out faith authentically.
Teach for Transformation: Applying the strategies of Jesus to transform teenagers' identities.
Practice Together: Moving faith from students' heads and into their hands and feet.
Make Meaning: Helping students understand who they are and who they can be in Jesus.
In the words of Kara Powell, "Let's disciple teens today so they won't have to deconstruct their faith tomorrow."
Brad M. Griffin, Senior Director of Content and Research for the Fuller Youth Institute, and Jen Bradbury, Content Director for the Fuller Youth Institute, each bring well over twenty years of youth ministry experience to this transformative book.
Praise for Faith Beyond Youth Group has been pouring in from influential voices within the faith community:
"I hope that every youth ministry leader reads Faith Beyond Youth Group. This book not only locates where young people are at but provides insightful, practical, and doable ways to truly cultivate lifelong discipleship." —Christine Caine, founder of A21 and Propel Women.
"Rooted in research and data, Faith Beyond Youth Group reimagines what youth ministry can look like if our goal isn't behavior management but rather character formation." —Skye Jethani, author of What If Jesus Was Serious? and cohost of The Holy Post podcast.
"This book had me at the title: Faith Beyond Youth Group. It's what we all want, hope, and pray for—faith that matters long after our games, teaching, camps, and programs are over." —Doug Fields, youth pastor and president of DownloadYouthMinistry.com.
Don't miss this compelling resource for youth ministry leaders seeking to make a lasting impact on the spiritual development of young people.
---
ABOUT FULLER SEMINARY
Fuller Seminary is one of the largest multidenominational seminaries in the world with a global enrollment of more than 3,000 students in its master's and doctoral programs. Fuller Seminary students may take classes in person, online, or through a hybrid of the two via campuses in Pasadena, Houston, and Phoenix. Founded in Pasadena, California, Fuller Seminary is committed to providing indispensable, formational education to diverse Christian leaders everywhere. Responding to changes in the church and world, Fuller Seminary is transforming the seminary experience to create a global learning community where leaders can access Fuller Seminary's traditional graduate programs, as well as non-degree courses through the digital learning platform FULLER Equip, and free resources created by FULLER studio. Fuller Seminary's distinctive integration of its four major disciplines—housed in the School of Mission and Theology and the School of Psychology & Marriage and Family Therapy—is evident in its range of master's and doctoral programs, uniquely equipping leaders for innovative, nuanced, and intellectually grounded service in a variety of roles and settings.