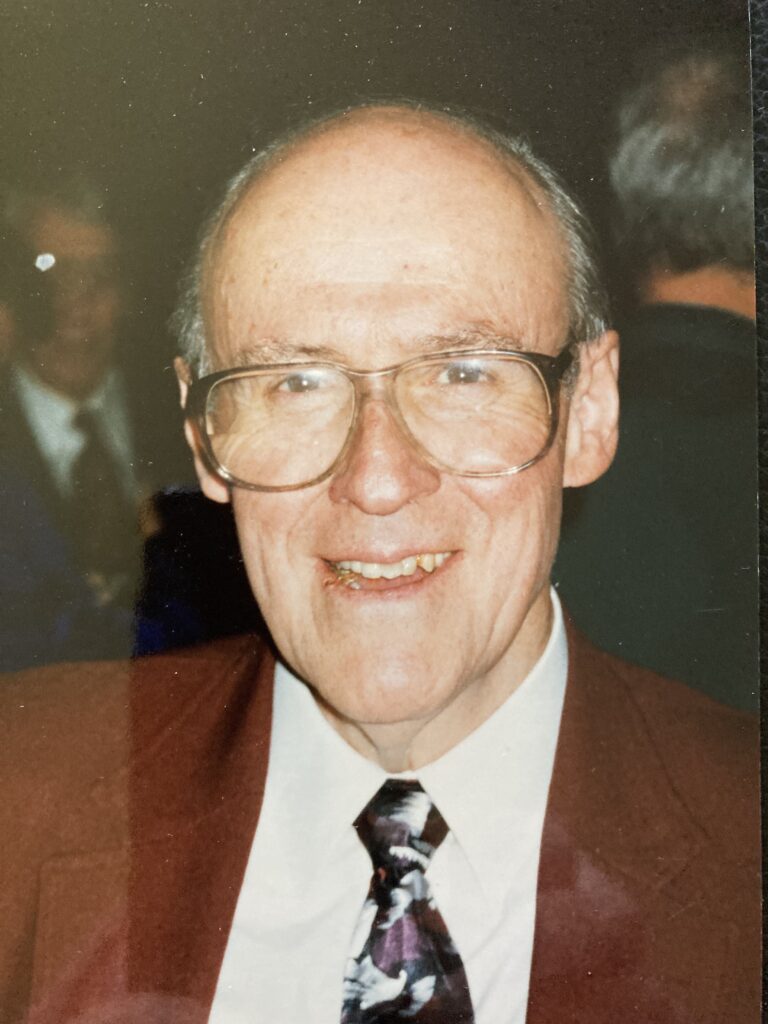 It is with deep sadness and profound respect that Fuller Seminary announces the passing of Daniel P. Fuller, esteemed professor emeritus of hermeneutics and former dean of the School of Theology. He passed away on June 21, 2023. As the only child of Fuller Seminary's founder, Charles E. Fuller, Daniel Fuller played an integral role in shaping the institution's curriculum and vision. His remarkable contributions to scholarship and unwavering commitment to the Bible will be remembered and cherished by the Fuller community.
Dr. Goatley expressed his gratitude for Daniel Fuller's invaluable contributions, stating, "Dr. Fuller's profound intellect and dedication to evangelical scholarship have left an indelible mark on Fuller Seminary. His unwavering commitment to theological rigor and faithful exegesis of Scriptures have inspired countless students and scholars. We mourn his loss while celebrating his enduring legacy."
Born on August 28, 1925, in Los Angeles, California, and growing up during the era of his father's radio ministry, "The Old Fashioned Revival Hour," Daniel Fuller was present at the founding of Fuller Theological Seminary, was a member of its second graduating class and a member of the first class to earn masters-level degrees. The seminary, established in 1947 by his father, aimed to combine evangelical faith with scholarly rigor, and Daniel Fuller embodied this ethos throughout his life and work.
After completing his undergraduate studies at the University of California, Berkeley, Daniel Fuller graduated from Fuller Seminary with a BD degree in 1951 and a ThM in 1952. He further pursued his theological education at Northern Baptist Seminary in Illinois and the University of Basel in Switzerland, where he studied under the theologian, Bo Reicke, earning a doctor of theology degree.
Throughout his academic career, Daniel Fuller's contributions to hermeneutics and the Bible were highly regarded. He served as an associate professor of hermeneutics from 1963 to 1972 and as a professor of hermeneutics from 1973 to 1993. Additionally, he held the position of dean of the School of Theology for nine years, leaving a lasting impact on the seminary's academic and administrative development.
In his book Reforming Fundamentalism: Fuller Seminary and the New Evangelicalism, author George M. Marsden referred to Daniel Fuller as a "scholar's scholar" and "a latter-day champion of the classic American evangelical apologetic enterprise." Dr. Fuller's profound commitment to an historical approach to Scripture influenced and inspired a wide number of students. His biggest contribution was his pedagogy, how he taught students grammar, diagramming sentences, finding answers not in commentaries, but in text. His technique of biblical analysis, called arcing, taught his students how to think. He taught students how to become good preachers and teachers through studying the word of God.
His notable works, such as Gospel and Law and The Unity of the Bible, continue to shape theological discourse and understanding. Amos Yong, Dean of the School of Mission and Theology recalls, "These books, among his other works, laid the foundation in the last century for Fuller to become one of the leading sites for evangelical scholarship that it is today."
Beyond his academic endeavors, Daniel Fuller actively engaged in evangelistic organizations and held leadership positions in the Gospel Broadcasting Association and the Fuller Evangelistic Association. He published numerous articles and served as the editor of Today's Christian, a monthly paper that connected supporters of the broadcast "The Joyful Sound." Even after his retirement, he maintained a website, "The Berean Corner," dedicated to classical inductive Bible study and biblical theology, offering valuable resources to ministers. Dan's works are being carried on by numerous pastors and teachers, notably John Piper, Chancellor of Bethlehem College and Seminary and Founder of desiringgod.org and through the website biblearc.com, which teaches what Daniel Fuller taught in his hermeneutics class, serving as a tool for pastors, teachers, and students.
Daniel Fuller's legacy extends beyond his intellectual contributions; he was a beloved family man. His wife, Ruth Fuller, passed away in 2019. They are survived by their four children, six grandchildren, and two great-grandchildren.
Fuller Seminary and the wider evangelical community mourn the loss of a distinguished scholar, visionary leader, and faithful servant of the gospel. Daniel P. Fuller's enduring impact will continue to inspire generations of students, scholars, and ministers to faithfully engage with the Scriptures and promote evangelical values.