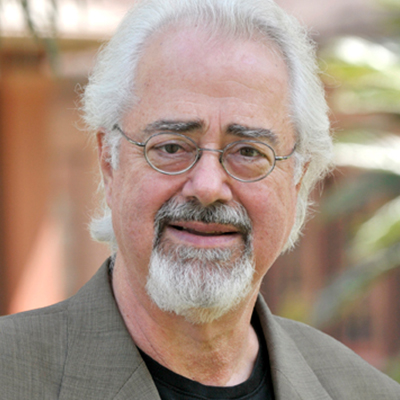 It is with heavy hearts that Fuller Theological Seminary announces the passing of Professor David Augsburger, a distinguished educator and renowned figure in the field of pastoral care and counseling. David Augsburger, Professor Emeritus of Pastoral Care and Counseling from 1990 to 2018, left an indelible mark on our institution and the broader community.
"We thank God for colleagues who leave for us enduring legacies of lives dedicated to faithful witness to Christ in their scholarship and service," said Fuller President David Emmanuel Goatley. "Professor David Augsburger's work reminds us that our journey is enriched by the depth of our connections and our willingness to heal wounds of division with grace and empathy."
Former Fuller President Dr. Richard Mouw agreed: "David Augsburger's life and work were a testament to the profound impact one person can have in the field of pastoral care and counseling. I personally will miss him as a friend who not only taught me much about the subject of peacemaking, but who also served as a personal peacemaker when I needed that ministry at some key moments in my presidency. David's commitment to reconciliation, grace, and empathy was an inspiration to all of us who had the privilege to know him. David Augsburger's contributions to our institution and the broader community will continue to guide and inspire future generations. We extend our heartfelt condolences to his family and loved ones during this difficult time."
Sebastian Kim, interim dean of the School of Mission and Theology, said, "In a world often marked by division and conflict, Professor David Augsburger's work served as a beacon of hope, emphasizing the transformative power of grace, compassion, and forgiveness. We are deeply saddened by his passing but profoundly grateful for the legacy he leaves behind, which will continue to enrich and inform our work at Fuller Seminary."
David Augsburger, a graduate of Eastern Mennonite College (BA), Eastern Mennonite Seminary (BD), and the School of Theology at Claremont (PhD), dedicated his life to the study and practices of pastoral care, counseling, and reconciliation. His passion for helping individuals navigate the complexities of human relationships and conflict was the driving force behind his significant contributions to the field.
Among his major publications were Conflict Mediation Across Cultures: Pathways and Patterns (1992), The Freedom of Forgiveness (1988), and Caring Enough to Confront: How to Transform Conflict with Compassion and Grace (1980). These works, along with many others, demonstrated his commitment to promoting understanding, compassion, and healing in a world often marred by strife and division.
Dr. Augsburger was widely recognized as an authority on pastoral care and counseling. He authored the popular and widely published Caring Enough series, which continues to be a valuable resource for individuals seeking to improve their relationships and resolve conflicts with grace and empathy.
In addition to his prolific writing, Augsburger's career was marked by an unwavering dedication to education and ministry. Before joining Fuller Theological Seminary, he served at seminaries in Illinois, Indiana, and Pennsylvania, gaining a reputation as a compassionate and knowledgeable mentor to countless students.
Outside of academia, Augsburger served as a radio spokesperson for the Mennonite Churches, earning 10 awards for his creative religious broadcasting productions. He also wrote feature articles that appeared in more than 100 periodicals, further extending his influence and wisdom to a broader audience.
A dedicated minister of the Mennonite Church and a diplomat of the American Association of Pastoral Counselors, Augsburger's impact reached far beyond the classroom. He taught counseling, led workshops internationally, and provided supervision and therapy, embodying the principles he espoused in his teachings.
His life and work serve as an enduring testament to the power of love, forgiveness, and reconciliation in the face of conflict and adversity. His legacy will continue to inspire future generations of students, scholars, and practitioners in the field of pastoral care and counseling.
The Fuller Theological Seminary community and the broader academic and religious world mourn the loss of a beloved teacher, mentor, and visionary. Our thoughts and prayers are with his family and loved ones as we remember and celebrate the life of David Augsburger, a true exemplar of grace and compassion in a world in need of both.
In memory of Professor David Augsburger, a memorial service will be held at:
La Verne Church of the Brethren
Sunday, November 19th at 3:00 pm
2425 E Street (corner of Bonita and E)
La Verne, CA 91750
We invite all who knew and were touched by his remarkable life to join us in celebrating his legacy and offering our respects at this service.
---
ABOUT FULLER SEMINARY
Fuller Seminary is one of the largest nondenominational seminaries in the world with a global enrollment of more than 3,000 students in its master's and doctoral programs. Fuller Seminary students may take classes in person, online, or through a hybrid of the two via campuses in Pasadena, Houston, and Phoenix. Founded in Pasadena, California, Fuller Seminary is committed to providing indispensable, formational education to diverse Christian leaders everywhere. Responding to changes in the church and world, Fuller Seminary is transforming the seminary experience to create a global learning community where leaders can access Fuller Seminary's traditional graduate programs, as well as non-degree courses through the digital learning platform FULLER Equip, and free resources created by FULLER studio. Fuller Seminary's distinctive integration of its four major disciplines—housed in the School of Mission and Theology and the School of Psychology & Marriage and Family Therapy—is evident in its range of master's and doctoral programs, uniquely equipping leaders for innovative, nuanced, and intellectually grounded service in a variety of roles and settings.