The Fuller community celebrates the life of Viggo Søgaard, professor emeritus of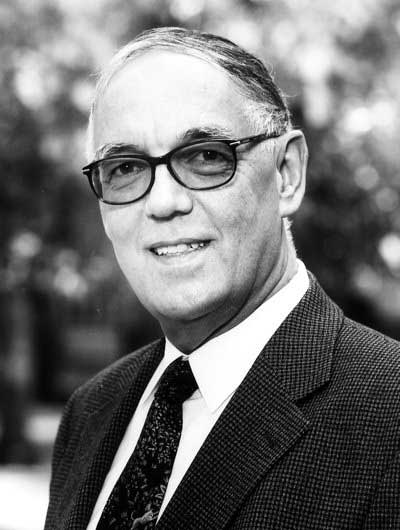 communication and a faculty member with our School of Intercultural Studies for three decades. Dr. Søgaard, who lived in his native Denmark, passed away on March 12 at the age of 78.
Dr. Søgaard taught communication at Fuller in various capacities from 1981 through 2011, when he then became emeritus faculty. Even after retiring, he continued to mentor School of Intercultural Studies doctoral students, as well as serving as a communication and media consultant for various organizations around the world.
"Viggo was beloved by all of us in the School of Intercultural Studies," said Doug McConnell, professor of leadership and intercultural studies and former dean of the school. "He was instrumental in setting up partnerships with several seminaries in India, which drew a lot of students to Fuller. His deep spirituality and the way he communicated it was contagious, as was his joy for life—he had such a powerful witness!"
Prior to joining Fuller, Søgaard served as a missionary in Thailand for many years. It was there that he founded Voice of Peace, a local media ministry of radio, cassettes, and television, which continues to thrive today and to which he remained committed throughout his life. He also served with the United Bible Society, consulting, teaching, and developing non-print-based translation procedures. He additionally was senior associate for the communications track of the Lausanne Movement as well as director of the Asian Institute of Christian Communication.
Søgaard, who earned his PhD from Fuller, authored books that included Communicating Scriptures, Research in Church and Mission, Media in Church and Mission: Communicating the Gospel, Audio Scriptures Handbook, and Everything You Need to Know for a Cassette Ministry. He was the recipient of the Roy Munsey McGlathery Award from Wheaton College and the School of World Mission Communication Award from Fuller, and was ordained in the Danish Covenant Church.
When the School of Intercultural Studies celebrated its 50th anniversary in 2015, Søgaard expressed his own appreciation through, in part, the following words:
"It was a privilege to work with students from all over the world. These were men and women who had done great things and now needed to sharpen their insights and skills to be even more fruitful in the ministry to which God had given them. And to be part of a faculty of seasoned missionaries and world class scholars that met for lunch, jokes, sharing, and prayer every Tuesday was an encouragement and blessing that is beyond anything I have experienced. Even though very different and with different talents, we were a team with one concern: dedicated to equip men and women for world mission."
Dr. Søgaard is survived by his wife, Ketty, their adult children, and several grandchildren.