Love Sechrest, associate professor of New Testament, has accepted a call from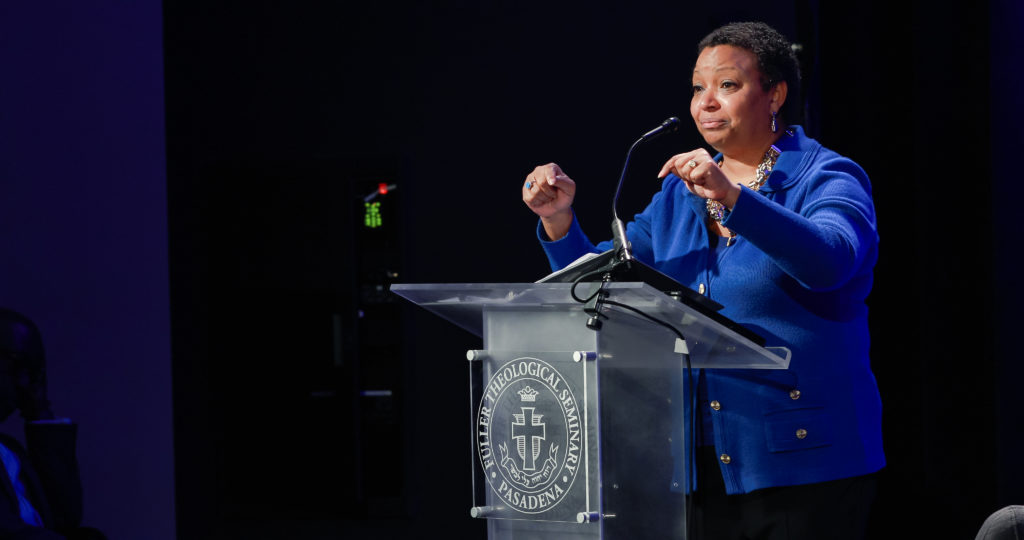 Columbia Theological Seminary as Dean of the Faculty and Vice President for Academic Affairs, effective July 1, 2018. This is a loss to our Fuller Seminary community in so many ways, though we accept and support our colleague's decision as she anticipates opening this new chapter of service to theological education.
Dr. Sechrest began her service at Fuller in the fall of 2006. During her years on the faculty, she has taught a significant number of students (a total of 1,668!) across the spectrum of our core New Testament courses and electives. In her signature course, Race and Christian Identity in the New Testament, she taught almost 500 students. But her impact on our students cannot be measured by numbers alone. Student evaluations include comments such as, "Life-changing"; "Eye-opening is an understatement"; and "A punch in the gut in the best way possible."
We have all learned from Dr. Sechrest's passion for and commitment to interpersonal interdependence between the races that is at the heart of the New Testament vision for the church. And who can forget her admonition to her classes about interpreting texts: "Jesus is King; but context is queen!" In her service to Fuller she has lived out her own words, showing us that Jesus is indeed King; and that in our interpretation of Scripture, we must pay close attention to both sociohistorical and contemporary contexts to hear the Word rightly.
Dr. Sechrest assumed various roles of leadership in the faculty. She chaired the Educational Models Taskforce that led to the revisions of the curriculum for the MDiv, MAT, MATM, and MAICS degrees in the School of Theology and the School of Intercultural Studies. She has also chaired the Faculty Senate and cochaired the 2017 Missiology Lectures on Race.
Please join me in praying for and supporting Dr. Sechrest as she prepares for her transition from Fuller Seminary.
Marianne Meye Thompson
Acting Dean and George Eldon Ladd Professor of New Testament