Sebastian Kim's Latest Book Names Outstanding Academic Title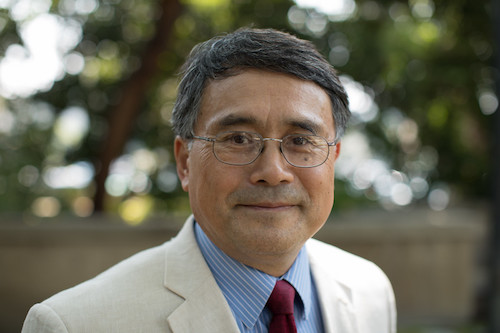 The Companion to Public Theology, edited by Korean Studies Center Executive Director Sebastian Kim with Katie Day, has been named one of 2017's Outstanding Academic Titles by Choice magazine. This year's Outstanding Academic Title list was selected by the Choiceeditorial staff from among the over 5,300 titles reviewed by Choice over the past year. The awarded titles have been selected for their excellence in scholarship and presentation, the significance of their contribution to the field, and their value as an important— often the first—treatment of their subject.
Public theology—which is gaining prominence as theologians increasingly enter the public square to engage complex issues—is a primary area of scholarship interest for Dr. Kim, who also serves as professor of theology and public life in Fuller's School of Theology. His Companion to Public Theology brings a much-needed resource to this relatively new field. It offers a collection of essays, written by an international group of scholars, that provide a foundation for public theology as well as engagement with a number of public issues in dialogue with other disciplines.
The book's essays bring a robust and relevant faith perspective to a wide range of issues as well as foundational biblical and theological perspectives, helping equip theologians to enter into public dialogue. In conversation across disciplines, the contribution of public theology to the construction of just policies is apparent in this volume, as scholars examine the areas of political, social, and economic spheres as well as issues of ethics and civil societies, and draw on contexts from six continents.
Contributors to the book include Chris Baker, Andrew Bradstock, Luke Bretherton, Lisa Sowle Cahill, Letitia M. Campbell, Cláudio Carvalhaes, Katie Day, Frits de Lange, Jolyon Mitchell, Elaine Graham, Paul Hanson, Nico Koopman, Sebastian Kim, Esther McIntosh, Clive Pearson, Scott Paeth, Larry L. Rasmussen, Hilary Russell, Nicholas Sagovsky, Dirk J. Smit, William Storrar, David Tombs, Rudolf von Sinner, Jenny Anne Wright, and Yvonne Zimmerman. It is published by Brill.