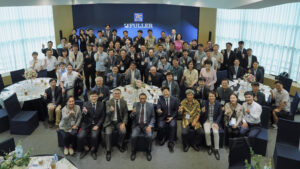 The ties connecting Fuller with the church in Korea remain strong, as President David Emmanuel Goatley discovered on his recent visit there alongside Sebastian Kim, academic dean for the Korean Studies Center and interim dean for the School of Mission and Theology.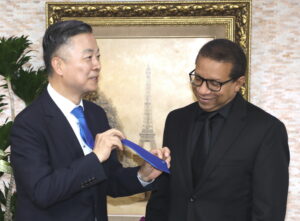 "The ties are rooted in strength and mutual commitment. This visit has only deepened our partnership and affirmed the incredible potential for collaboration. I am inspired by the passion and dedication of our Korean colleagues and am excited for the future fruitfulness of our relationship." said Dr. Goatley. "Together, we will continue to equip and empower gifted disciples, fostering theological education and the Christian witness in Korea and beyond."
Dr. Goatley and Dr. Kim's visit, which took place from June 20 to June 30, 2023, aimed to strengthen the relationship between Fuller and the Korean church, to inspire and encourage Fuller alumni and students, to foster cooperation with the Fuller Korean Advisory Council, and to establish new partnerships with theological institutions and mission organizations. The following is a brief overview of their trip's successes.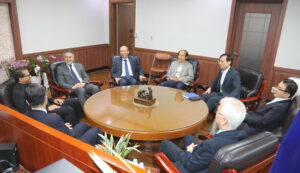 It was a joy for Drs. Goatley and Kim to connect with colleagues in Christian higher education, including Dr. Sung Kyu Park, president of Chongshin University and a Fuller KDMin alumnus, and Dr. Unyong Kim, president of the Presbyterian University and Theological Seminary—an institution that boasts five Fuller graduates on its faculty. They also met with Dr. Samuel Pang, dean of the United Graduate School of Theology at Yonsei University; Dr. Eun Mee Kim, president of Ewha Womans University's Christian studies department; and Dr. Yoan Shin, provost and senior vice president of Soongsil University. Each of these esteemed institutions, known for their long histories of academic excellence, sends well-prepared students to join the Fuller community. Discussions held during these consequential encounters laid the groundwork for future fruitful collaboration.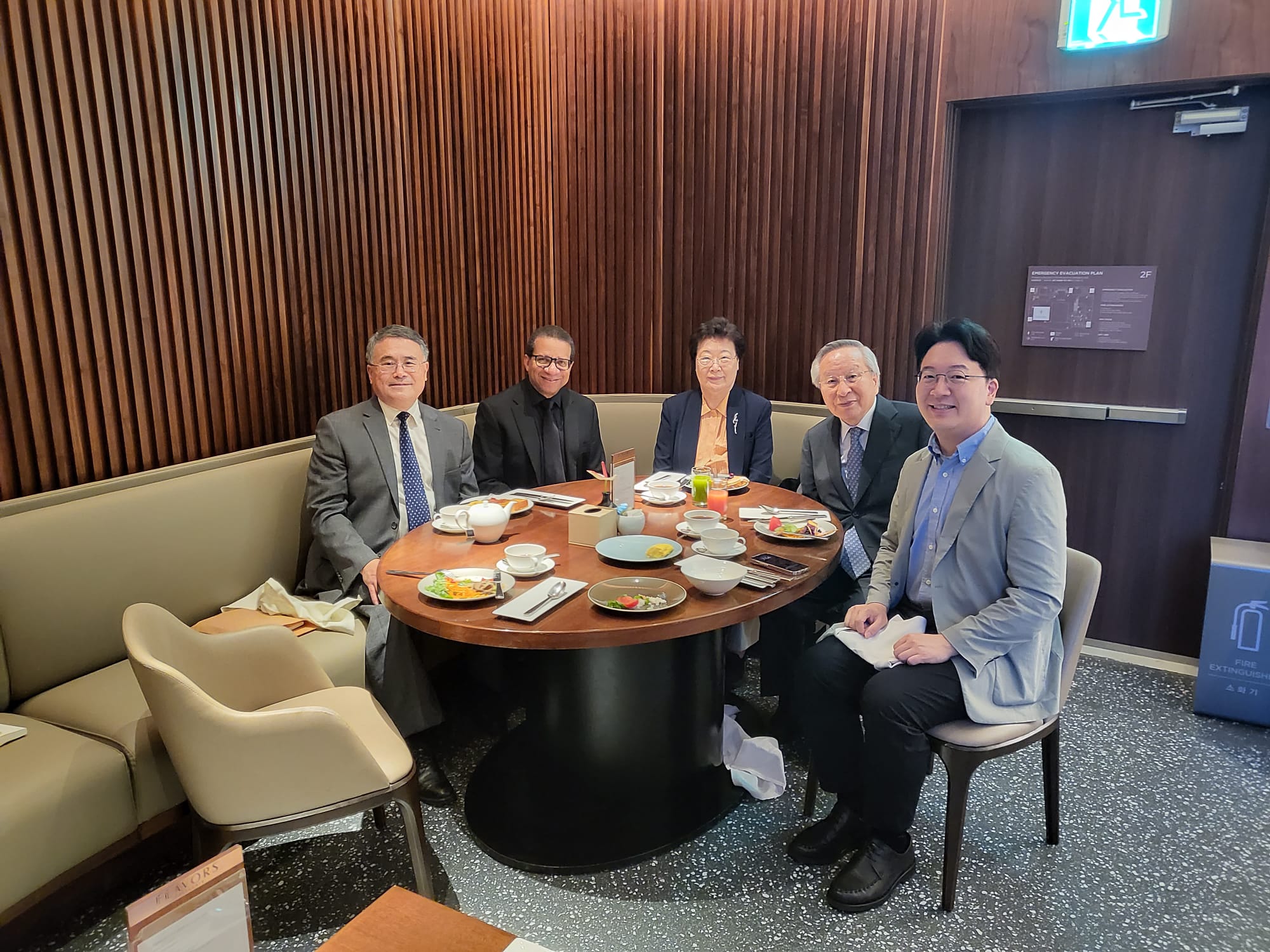 Dr. Goatley and Dr. Kim also forged meaningful connections over shared meals. The Fuller Korean Advisory Council (FKAC) gathered with 12 of its members in attendance. Composed of influential Korean ministers, the FKAC plays a pivotal role in advising programs, coordinating activities, and supporting the work of the Korean Studies Center (KSC). Their yearly financial contributions benefit the annual KSC symposium, the monthly Ministry and Mission seminars, and other KSC activities. Meetings with Drs. Sun Hee Kwak (who established the Sun Hee Kwak Chair in Global Mission) and Joseph Kwak, and with Dr. Junghee Hong of Ezel Mission, were also productive.
Drs. Goatley and Kim also met with Dr. Billy Kim, renowned evangelist and chairperson of the Far East Broadcasting Company (FEBC), as well as other church and NGO leaders. These included Dr. Junseo Park, former vice president of Yonsei University and president of the Korea Association of Accredited Theological Schools (KAATS), and Dr. Chang Sang, former prime minister of South Korea. Each of these shared meals was an opportunity to exchange ideas for furthering the shared mission to promote theological education and Christian mission.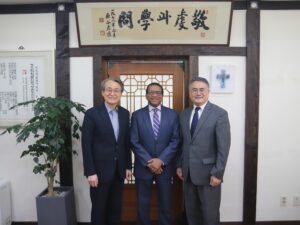 Recognizing the importance of media outreach, Dr. Goatley and Dr. Kim sat for interviews with Korean media outlets. The widely circulated national newspaper Kookmin Ilbo provided a platform for them to share Fuller's mission and vision. They also engaged with major Christian media organizations in Korea. These interviews allowed Fuller's leaders to reach a wide audience and foster greater awareness of the seminary's international role in theological education.
Dr. Goatley's visit was also an opportunity for him to personally connect with Fuller alumni and students in Korea. A gathering at Calvary Church brought together members of the Fuller community, deepening the sense of belonging and mutual support.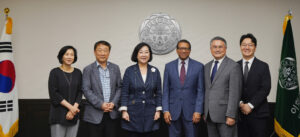 "This gathering was a powerful testament to the enduring bonds between Fuller and its alumni and students in Korea," said Dr. Goatley. "It was a privilege to connect with them, hear their stories, and witness the deep sense of belonging and mutual support within the Fuller community. These moments reinforce our commitment to nurturing and strengthening these ties for the benefit of all involved."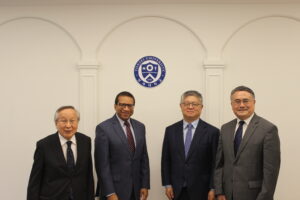 Last but not least, Dr. Goatley preached the Sunday morning service at Onnuri Community Church, one of the largest churches in Korea, and the Wednesday service at Calvary Church. These ministry opportunities were facilitated by Rev. Jaehoon Lee, chairperson of the FKAC and of the Korean Organizing Committee for the Fourth Lausanne Congress in Korea in 2024, and by Rev. Ungjoe Lee, a Fuller graduate and vice chair of the FKAC. Dr. Goatley also provided morning staff devotions at FEBC, sharing spiritual insights and encouragement with the organization's dedicated team.
All in all, the visit of President Goatley and Dr. Sebastian Kim to Korea was an affirmation of the fruitful partnership between Fuller and the church in Korea. Both leaders look forward in prayerful hope to new fruit God will bring forth from the faithfulness of sisters and brothers in Korea, and reaffirm Fuller's commitment to equipping these gifted disciples.