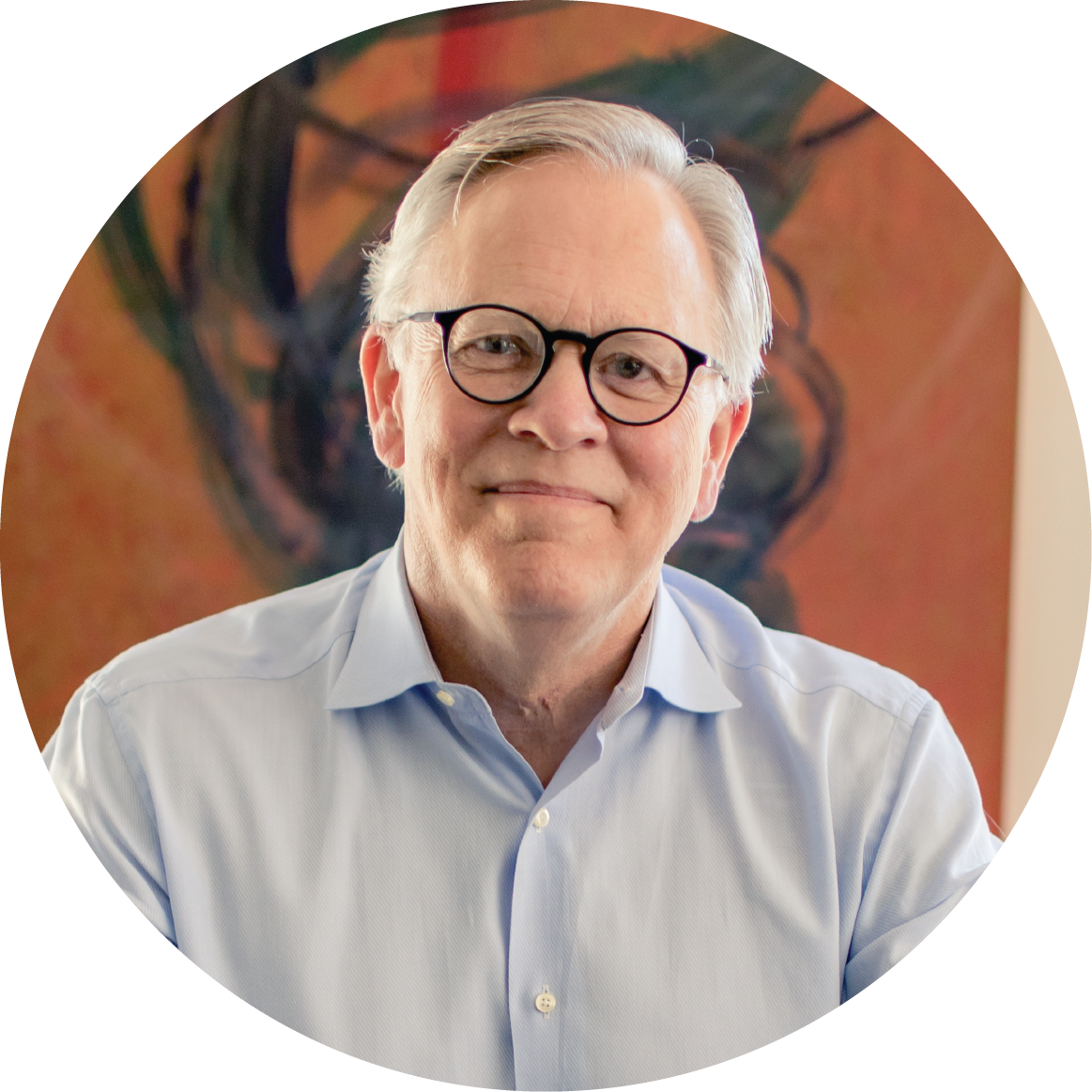 Mark Labberton was named the fifth president of Fuller Seminary in 2013, after four years as Fuller's Lloyd John Ogilvie Associate Professor of Preaching and director of the Ogilvie Institute of Preaching. Ordained in the Presbyterian Church (USA), he served in pastoral roles for 30 years prior to coming to Fuller, most recently as senior pastor of First Presbyterian Church of Berkeley, California, for 16 years. He also has served as cofounder of the Christian International Scholarship Foundation (now ScholarLeaders International), chair of John Stott Ministries, senior fellow of International Justice Mission, and in a number of other roles of service. He holds an MDiv from Fuller and a PhD in Theology from Cambridge University.
Labberton is committed to strengthening the intersection of the academy, church, and culture, and brings to his presidency a deep desire to enact justice, love, and grace on both a global and local level. A popular speaker at churches, conferences, educational institutions, and other contexts, he often uses these talks to reflect on what it means to act biblically in challenging, often divisive cultural times. On his podcast Conversing, he further explores a broad range of topics—civility, race, suffering, gender equality, storytelling, and many others—with a diversity of guests.
Books Labberton has written include Called: The Crisis and Promise of Following Jesus Today, The Dangerous Act of Loving Your Neighbor: Seeing Others Through the Eyes of Jesus, and The Dangerous Act of Worship: Living God's Call to Justice. Most recently he served as editor for the book Still Evangelical? Insiders Reconsider Political, Social, and Theological Meaning, a collection of essays on the meaning of evangelicalism in a contentious era.
Serving as president during a time of significant upheaval in theological education, Labberton has worked to help Fuller shape new, fruitful ways of carrying out its mission of "forming global leaders for kingdom vocations." Through such endeavors as the Fuller Leadership Platform, FULLER studio, innovative forms of online instruction, strengthening traditional degree programs, and a campus move, he is leading Fuller in a process that will design the path ahead for seminary education.
In October 2021, Fuller Seminary President Mark Labberton announced the beginning of a presidential search and transition process that will culminate by June 2023. Fuller is searching for a new president who will embrace the exciting vision for Fuller's future as a world-class training institution for impactful and healthy leaders.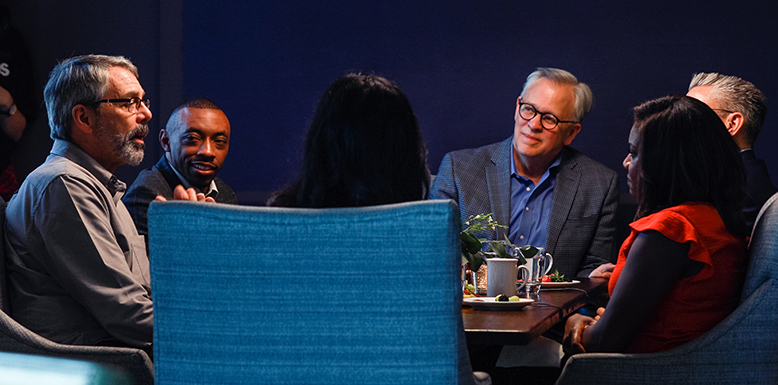 Recent News
Political Dealing:
The Crisis of Evangelicalism
This speech was given by Fuller Seminary President Dr. Mark Labberton at a private meeting of evangelical leaders held at Wheaton College in Chicago, Illinois, on April 16, 2018. The following has been edited from his notes for clarity and to give context to excerpts that have been disseminated elsewhere.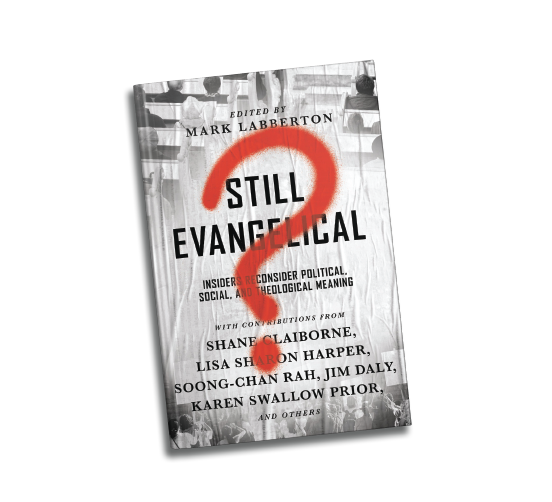 BOOKS
Still Evangelical?
Insiders Reconcile Political, Social and Theological Meaning
Evangelicalism in America has cracked, split on the shoals of the 2016 presidential election and its aftermath, leaving many wondering if they want to be in or out of the evangelical tribe. The contentiousness brought to the fore surrounds what it means to affirm and demonstrate evangelical Christian faith amidst the messy and polarized realities gripping our country and world. Who or what is defining the evangelical social and political vision? Is it the gospel or is it culture? For a movement that has been about the primacy of Christian faith, this is a crisis.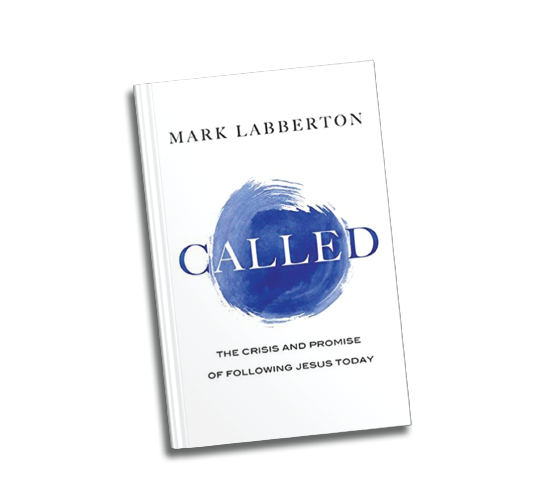 BOOKS
Called
The Crisis and Promise of Following Jesus Today
"People ask many questions about how their lives relate to the world. What are our lives in this world about? What are we to make of being human? Why are we here? Is there a reason we are alive, and, if so, how would we know what that is? These questions are brought on at times by beauty and joy, but also by the daunting facts of our own lives or of the world around us. We look around in doubt, in pain, in suffering. These are human questions asked throughout history by those inside and outside the church."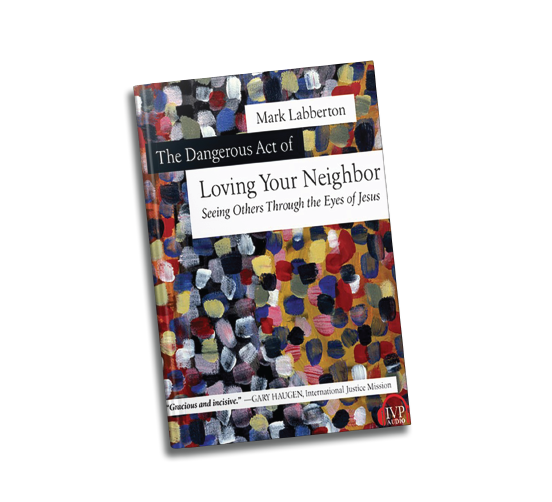 BOOKS
The Dangerous Act of Loving Your Neighbor
Seeing Others Through the Eyes of Jesus
Jesus didn't see a sick woman, he saw a daughter of God. He didn't see an outcast from society, he saw a child of Israel. He didn't see a sinner, he saw a person in the image of the Creator.
Are we able to see others with the eyes of Jesus?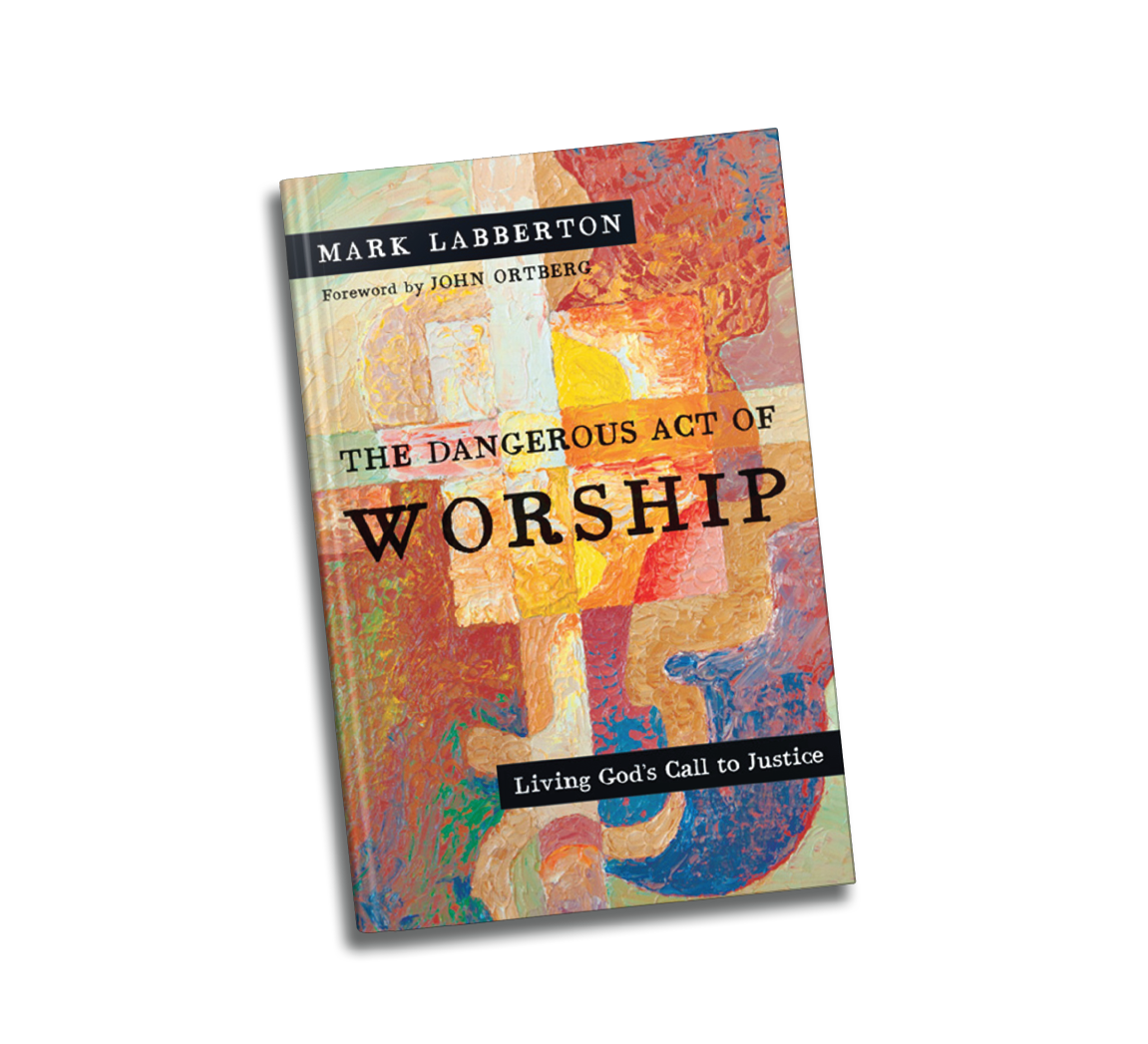 BOOKS
The Dangerous Act of Worship
Living God's Call to Justice
What's at stake in our worship? Everything.
Worship is the dangerous act of waking up to God and God's purposes in the world. But something has gone wrong with our worship. Too often worship has become a place of safety and complacency, a narrowly private experience in which solitary individuals only express their personal adoration. Even when we gather corporately, we often close our eyes to those around us, focusing on God but ignoring our neighbor. But true biblical worship does not merely point us upward--it should turn us outward as well.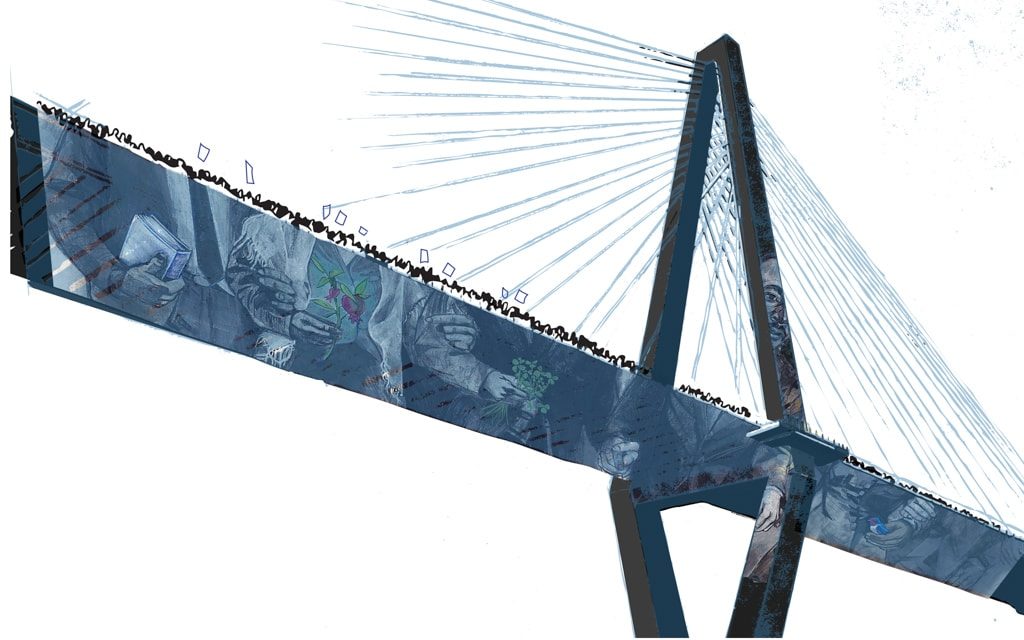 Theology
Yearning for Reconciliation
I was moved, says Mark Labberton, by their stories of being African American young men in Southern California and at Fuller Seminary.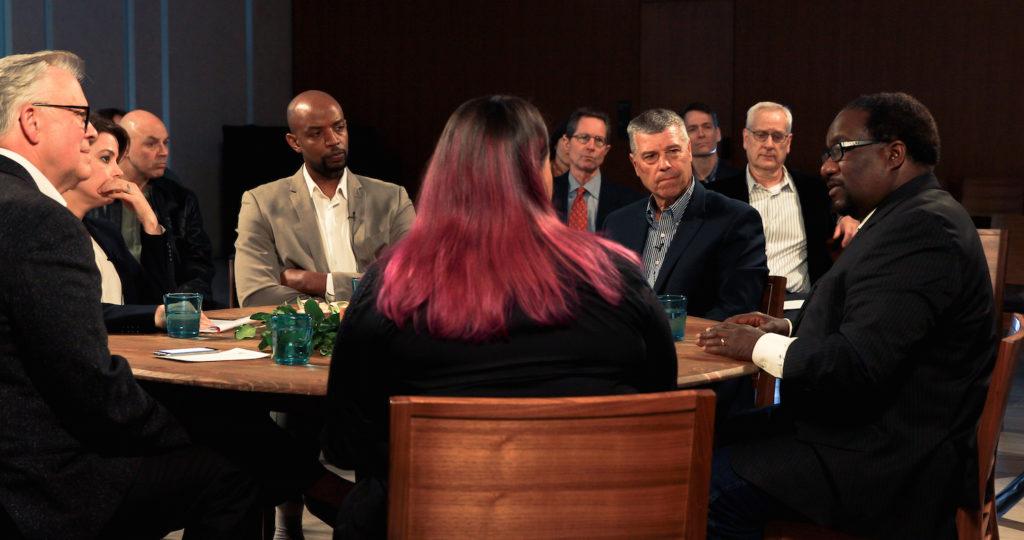 Story Table
Faith and Fear
Community leaders gather around the Story Table at Fourth Presbyterian Church in Chicago to share personal stories about faith and fear.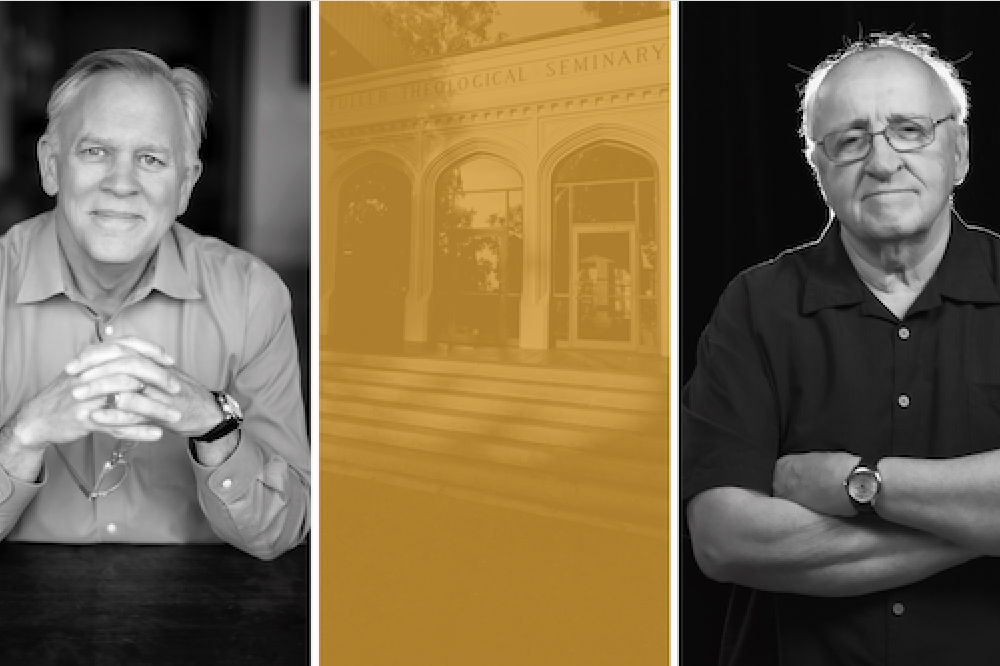 VOICE
Post-Election Evangelical
We know many evangelicals of deep faith and strong conscience who cast varied ballots, often gripped by an agonizing sense of compromise whatever their decision. Our concern is not to comment on the election but to clarify the moral vocation of an evangelical Christian faith in the midst of these times.
PODCASTS
Conversing
With Mark Labberton
A whirlwind occurs at the intersection of two weather masses of differing temperature and direction that spin into a brief but powerful force. The Conversing icon, right, is inspired by a painting by Fuller Seminary President Mark Labberton that hangs in his office, and is meant to evoke both the power of conversation and the turbulence of our times. As ambassador of Fuller, Labberton takes the occasion of his travels to speak with a broad spectrum of leaders on issues at the intersection of theology and culture.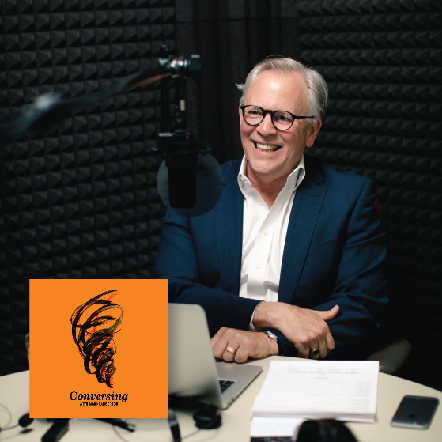 There are no upcoming events in this category.