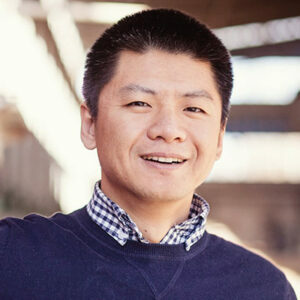 Director, Office of Student Engagement
Doctor of Education in Higher Education, Indiana University Bloomington
Master of Education in Higher Education and Student Affairs Administration, University of Vermont
Bachelor of Arts in Psychology, University of Hawaii at Hilo
Ken Guan has over 16 years of experience in multiple functioning areas within higher education and student affairs administration. He has worked on college campuses of varying characteristics and had the privilege of studying under Dr. Victor Borden, a pioneer in institutional research in higher education, during his doctoral studies at Indiana University Bloomington. Ken's research focuses on evaluating institutional efforts in connecting international students and campus communities both online and in person.
As a co-leader of the International Education Knowledge Community for the National Association of Student Personnel Administrators, he helps the organization engage student affairs professionals worldwide through sharing knowledge and practice to grow student affairs around the world.
Ken is a sought-after public speaker who shares his expertise at the national level. He has appeared as a guest speaker with the Department of State, national organizations, and multiple college campuses to enhance student services and support. Ken's speaking topics include student mental health, building a culturally engaging campus environment, and integrating international students that benefit all students. Ken received the 2018 American College Personnel Association Award for his contribution to the international community.