MS in Marriage and Family Therapy
Develop Professional Excellence in a Formative Christian Community
If you want to integrate your Christian faith with a passion for guiding others to healing and wholeness in their relationships, we invite you to explore Fuller's MSMFT program—offered at both our Pasadena and Arizona campuses. Within a dedicated community of attentive faculty and supportive fellow students, you'll be formed to serve as a skilled therapist with a theological understanding that richly informs your work.
ESTEEMED ACADEMIC PREPARATION
As the institution that pioneered the integration of psychology and theology, Fuller offers you solid training that cultivates clinical excellence and professionalism undergirded by deep spiritual formation. Our faculty are not only highly respected scholars and practitioners in their fields, they are committed Christian disciples who interweave their faith organically into every class—giving you both the academic knowledge and theological foundation to provide life-giving therapeutic service in any setting, Christian or secular.
PREPARATION FOR LICENSURE
Fuller's MFT graduates have a 86% first-time pass rate in the State of California licensing exam, one of the highest among similar institutions.
In Pasadena you will take core courses with the same "cohort" of students, enabling you to go deep with one another and build relationships for life. Our Arizona program similarly provides you an intimate community of rich sharing and formative friendships. Our faculty at both campuses love getting to know their students, encouraging lively classroom dialogue and investing in your personal and spiritual growth. You'll participate in faculty-led small groups and retreats, exploring issues of calling, identity, and God's presence in a context of genuine support.
UNPARALLELED TRAINING OPPORTUNITIES
Our faculty are closely involved in your clinical training, offering you practical, sensitive guidance in weekly feedback groups. Through a program unique to Fuller, selected students at the Pasadena campus also receive live supervision from certified faculty in either Restoration Therapy or Emotionally Focused Therapy. All students have access to a broad range of practicum options through our dozens of site connections. Whatever your passion, you'll find a placement to help you test that call.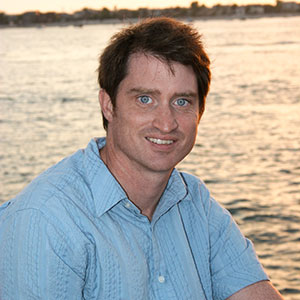 "In the faculty-led Restoration Therapy practicum, I got to sit with a master therapist, Terry Hargrave. He'd watch me do therapy, we'd watch others do therapy, and he'd give us input as it was happening. What an amazing learning experience. I didn't come to Fuller a natural therapist; I just had the desire. Now, because of Fuller's incredible training, I feel very confident in the therapy I do."
—LANCE AHL, MSMFT '12, MDIV '06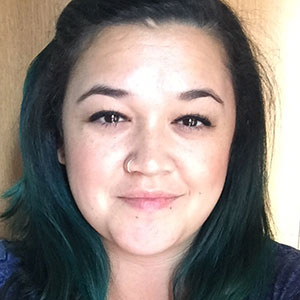 "I don't know of any other psychology program that offers the kind of one-on-one coaching I got at Fuller from Jim Furrow, who is a certified therapist in Emotionally Focused Therapy. At every session my mind was blown! The faculty at Fuller are just amazing—there's professionalism and respect, but also intimacy."
—BECKY BAL, MSMFT '14
AFFORDABILITY
Charles E. Fuller Annual Scholarships provide assistance to both incoming and continuing students based on financial need. Incoming MFT students are also considered for the merit-based Vermeer Scholarship, with additional merit scholarships available to continuing students.
ACCREDITATION AND PROFESSIONAL PREPARATION
Fuller's MSMFT provides Christian individuals with the professional training and clinical skills necessary for licensure as a Marriage and Family Therapist (in California or Arizona) or as a Licensed Professional Clinical Counselor (LPCC—Pasadena campus only), and offers preparation for students who wish to pursue doctoral study. Students may also choose to focus on Medical Family Therapy (MedFT) in which they learn to serve families affected by illness and to provide family therapy in medical contexts.
At the Pasadena campus the program is typically completed in two years of full-time study with a cohort format. At Fuller Arizona the program is offered in a three-year, part-time structure that accommodates the schedules of those who are employed. As part of the program, students must complete 12 months of a supervised practicum.
Fuller's MSMFT curriculum meets the academic requirements of Section 4980.36 or 4980.37 and Section 4999.33 of the State of California Business and Professions Code. Our Department of Marriage and Family is recognized by the California Board of Behavioral Sciences ( BBS) as meeting the standards and educational requirements for licensure as a Marriage and Family Therapist in California. The Fuller Arizona curriculum meets the requirements of Title 4, Chapter 6, Section R4-6-601 of the Arizona Administrative Code. The curricula is also consistent with the requirements in A.R.S. Title 32, Ch. 33 for licensure in Arizona.
Continue the Conversation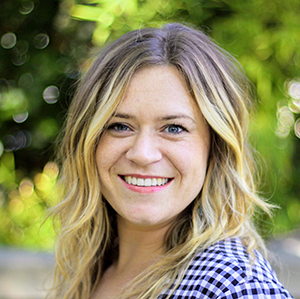 If you have any questions or would like more information about the Master of Science in Marriage and Family Therapy degree, please contact us.
Our offices are open Monday to Thursday from 8am to 5pm, and 10am to 5pm on Friday (Pacific Time).