Fall DGL 2023 Cohort: Redemptive Imagination in the Marketplace

Redemptive Imagination in the Marketplace
Early Application Deadline: June 1, 2023
Final Application Deadline: July 28, 2023
Final Decisions Sent: September 1, 2023
Important note: This cohort is designed specifically for applicants who do hold a professional master's degree (such as an MBA, JD, Edu, etc.) but do not hold a theological Master's degree. This inaugural doctorate program is specifically designed for marketplace and ministry leaders who have extensive experience in the marketplace or nonprofit ministry and are interested in pursuing a theological doctorate degree without a second theological master's level training. Theological studies will be embedded into the course of study throughout the cohort.
Cohort Description
In a rapidly changing world, leaders across industries and sectors are uniquely positioned to be agents of God's redemption and renewal as they seek answers to the most pressing challenges of our times. In corporations and nonprofits, in entrepreneurial endeavors, and in educational institutions, we need leaders who are both oriented by the hope of Christ and equipped to energize systems and people toward a wide array of systemic changes and prophetic possibilities that align with the mission of God at work in the world. Eminently practical and deeply theological, this cohort seeks to equip students to integrate their faith with their work in a way that produces generative experiments, renewed relationships, and meaningful results that ignite change in whatever context they lead.
Year One: Vocation and God's Mission of Redemption
Fall 2023, MB769: Sep-Dec, 2023 (Online)
Winter 2024, MI770: Jan-Mar, 2024; In-Person Seminar, Feb 21-24, 2024 (Hybrid)
Spring 2024, MI771: Mar-Jun, 2024 (Online)
The course of study begins with introducing core theological frameworks of vocation and God's mission of redemption. To do so, we will draw on biblical and theological sources related to work, calling, creativity, justice, and redemption, as well as examine case studies that help illuminate these concepts in today's marketplace. By the end of year one, students will be able to both articulate theological concepts of vocation and the mission of God, as well as describe how these concepts implicate their own sense of vocation and imagination for what's possible through their work in light of pressing challenges.
Year Two: Contextual Analysis and Organizational Change
Fall 2024, MB774: Sep-Dec, 2025 (Online)
Winter 2025, MB773: Jan-Mar, 2025; In-Person Seminar, Feb 19-22, 2025 (Hybrid)
Spring 2025, MB775: Mar-Jun, 2025 (Online)
In this year, students learn the tools of practical theology for the sake of robust contextual analysis, a key component of innovation and change. Oriented by the work of year one, and locating ourselves in a particular leadership context, students will learn to name and analyze current organizational and/or cultural praxis with the intent of discerning and strategizing experiments for the way forward. Additionally, students will build and test prototypes for redemptive change in their context that help them build toward their final project. Leveraging those experiments (and the lessons from them), by the end of year two, students will have articulated a larger project for change/innovation given their vocational context and constraints.
Year Three: Inner Life of a Leader
Fall 2025, MB774: Sep-Dec, 2025 (Online)
Winter 2026, MB773: Jan-Mar, 2026; In-Person Seminar, Feb 18-21, 2026 (Hybrid)
Spring 2026, MB775: Mar-Jun, 2026 (Online)
Whether leaders are seeking to energize their people to overtly join God's mission of redemption or engage in work that aligns with it, this work is hard. Given that, a critical component of leadership is tending to our own souls. In this year, and with various experiments from year two in tow, students will engage a variety of resources that seek to engage their own spiritual, psychological, and emotional capacities. In turn, this will equip leaders with tools to lead others toward this same soul tending. In addition, this year will feature significant amounts of time with students in online peer-peer and professor-student coaching conversations working through student projects and redemptive imagination efforts.
Year Four+: Dissertation
Fall 2026, MI772: Sep-Dec, 2026 (Hybrid)
Winter 2027, ML790A: Jan-Mar, 2027 (Online)
Spring 2027, ML790B: Mar-June, 2027 (Online)
At this stage, and guided by the frameworks from years one through three, students have experimented with leading for redemptive imagination in their specific work context. Now, in year four, the work done so far culminates in a contextually focused project including a research-based dissertation that helps students articulate and disseminate findings related to their change/innovation project.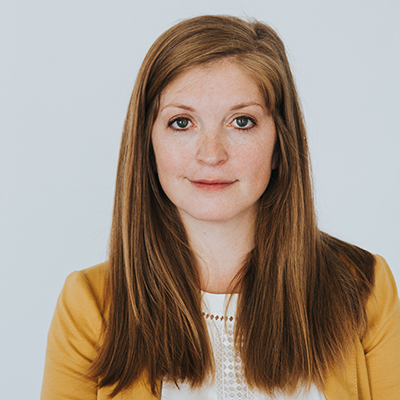 Michaela O'Donnell
Michaela O'Donnell is the Mary and Dale Andringa Executive Director of the Max De Pree Center for Leadership and assistant professor of marketplace leadership at Fuller. She is the author of Make Work Matter: Your Guide to Meaningful Work in a Changing World and the creator of De Pree's popular Road Ahead program, a vocational discernment incubator for people across industries.
In addition to her academic work, Michaela is an entrepreneur at heart, having spent nearly 10 years owning and operating Long Winter Media, a branding agency with her husband, Dan. They are almost always experimenting with some new business or another—the newest of which is an Airbnb property! Visit Michaela's website at michaelaodonnell.com.
Co-Professors and Guest Lecturers: Each year will feature a co-teacher and guest lecturers who are academics, marketplace leaders, or both, including Uli Chi, Wayne Park, Tod Bolsinger, Meryl Herr, and Mark D. Roberts.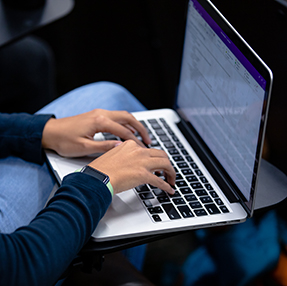 Early Application Deadline: June 1, 2023
Final Application Deadline: July 28, 2023
Year 1 Begins: September 25, 2023
Location: Online with in-person intensives in the Winter for Years 1–3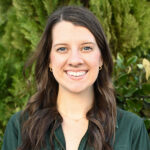 Office Hours
Monday – Friday
8 am – 5 pm (Pacific Time)
To view in-person welcome center hours for Pasadena, Arizona and Houston, click here.