Spring DGL 2024 Cohort: BIBLE TRANSLATION IN TODAY'S WORLD

BIBLE TRANSLATION IN TODAY'S WORLD
Early Application Deadline: October 27, 2023
Final Application Deadline: January 26, 2024
Final Decisions Sent: March 4, 2024
Cohort Description
Bible Translation has radically changed and expanded in an ever globalising world over the past few decades. The use of translation theory, modes of training and the role of orality have all contributed to sharpening the focus of Bible translation which seeks to equip people with biblical texts they can engage meaningfully in their daily lives. The cohort will meet for classes in a hybrid format; each year students will meet in-person for a two-week seminar as well as completing coursework via online learning and discussion. The in-person seminars are designed to provide opportunities for relationship building, peer learning, and thesis development pursuant to the focus for each module as well as each student's research. Peer review and the inclusion of a local advisor will strengthen the value of the entire degree program.
Year One (12 Units)
Spring Quarter: Mar – Jun 2024 (4 units, hybrid, location TBD)
Summer Quarter: Jun – Sep 2024 (4 units, online)
Fall Quarter: Sep – Dec 2024 (4 units, online)
Based on foundational readings in missiology and theology, each cohort member will design a research project applicable to the needs and interests of a particular translational issue and relevant to their context. A literature review of theological works relevant to each student's thesis and research will set the tone for the entire four-year program.
Year 2 (12 Units)
Spring Quarter: Mar – Jun 2025 (4 units, hybrid, location TBD)
Summer Quarter: Jun – Sep 2025 (4 units, online)
Fall Quarter: Sep – Dec 2025 (4 units, online)
The second year will focus on understanding the context in which each student's research project is developed. Students will acquire skills in research methods and analysis to further understand the needs and interests within their specific context.
Year 3 (12 Units)
Spring Quarter: Mar – Jun 2026 (4 units, hybrid, location TBD)
Summer Quarter: Jun – Sep 2026 (4 units, online)
Fall Quarter: Sep – Dec 2026 (4 units, online)
The third year will focus on the changes in leadership dynamics based on the coursework and research of years one and two and they will consider how the practices of translation can help to address critical issues in ministry. Students will also develop a pilot project implementing the principles of "leadership dynamics" that will provide data for the student's major paper in this module.
Year 4 (18 Units)
Spring Quarter: Mar – Jun 2027 (6 units, hybrid, location TBD)
Summer Quarter: Jun – Sep 2027 (6 units, online)
Fall Quarter: Sep – Dec 2027 (6 units, online)
Dissertation writing is the focus of this final year of the cohort. Students will begin to synthesize the research from previous years which will inform their research and culminate in a contextually applied dissertation that has on-going value for the ministry context in focus. The inclusion of a peer review and critical feedback from the local advisor will strengthen the dissertation which each student will defend prior to graduation.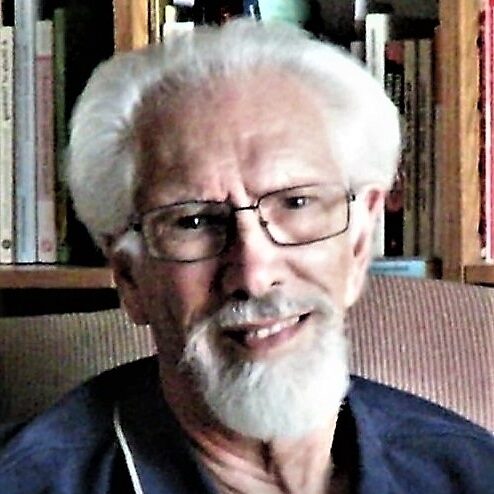 Dan Shaw
Join Dr. Dan Shaw in what will likely be his last cohort and teaching at Fuller Seminary. His over 50 years of engagement as a Bible translator, anthropology consultant, trainer, and mentor to translators world-wide has prepared him to work with you on your translation-focused project. Join him and others who will ensure this Cohort will have a dynamic impact on the world of Bible translation. After 12 years of engaging in anthropological research and Bible translation with the Samo in Papua New Guinea, earning a PhD in anthropology, and publishing a Mini-Bible for the Samo, Fuller Seminary asked Dan to join the School of World Mission faculty in 1982. Dr. Shaw's academic career of research and writing, teaching, and mentoring has enabled him to teach around the world and mentor over 200 students. He regularly contributes to discipline specific conferences and his extensive writing has contributed both anthropologically and missiologically. His proudest possession is a bookshelf of translations his students have published. Now at the end of his career, his passion continues to be what he likes to call "dirty Bibles" in the hands of people who apply Scripture to living life. Dan is also passionate about encouraging people to develop their own theology based on their understanding of the Bible—what he calls "Biblical theologies in context". Join Dr. Dan in this final expression of his skills as together you seek to set the stage for the next generation of Bible translators and their impact on translation issues around the world.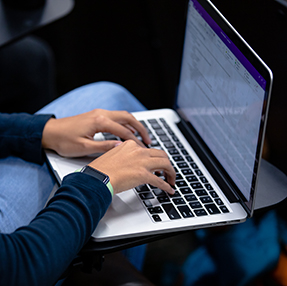 Early Application Deadline: October 27, 2023
Final Application Deadline: January 26, 2024
Final Decisions Sent: March 4, 2024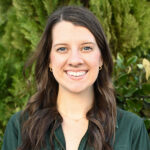 Office Hours
Monday – Friday
8 am – 5 pm (Pacific Time)
To view in-person welcome center hours for Pasadena, Arizona and Houston, click here.