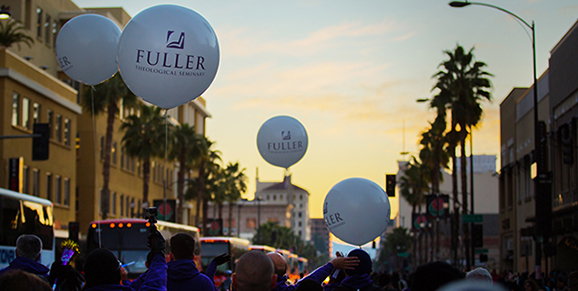 Experience Fuller | October 15 Virtual Event
Hosted by
Fuller Admissions
at Online
Details
Join us virtually on Friday, October 15, 2021 from 10:00am-12:00pm PDT for Experience Fuller.
The event will provide you with the opportunity to hear sample faculty lectures in response to the theme "What's Next," which you can read more about in our latest edition of FULLER Magazine, participate in a Q&A panel, and learn more about Fuller's programs and admissions processes.
Register for the Virtual Event
This will be a great opportunity to experience the Fuller community to help you discern whether Fuller is a good fit for your educational journey.
This event will also have a Spanish translator for those who are interested in learning more about our Centro Latino Programs. When registering for this event, select: Programas en español (Centro Latino) in the section "Program (s) of interest."
RSVP by Wednesday, October 13 for this free, virtual Zoom event!
If you have any questions, please contact the Student Service Team at admissions@fuller.edu or 626.584.5400.
October 15, 2021
10:00am—12:00pm
Online registration is required