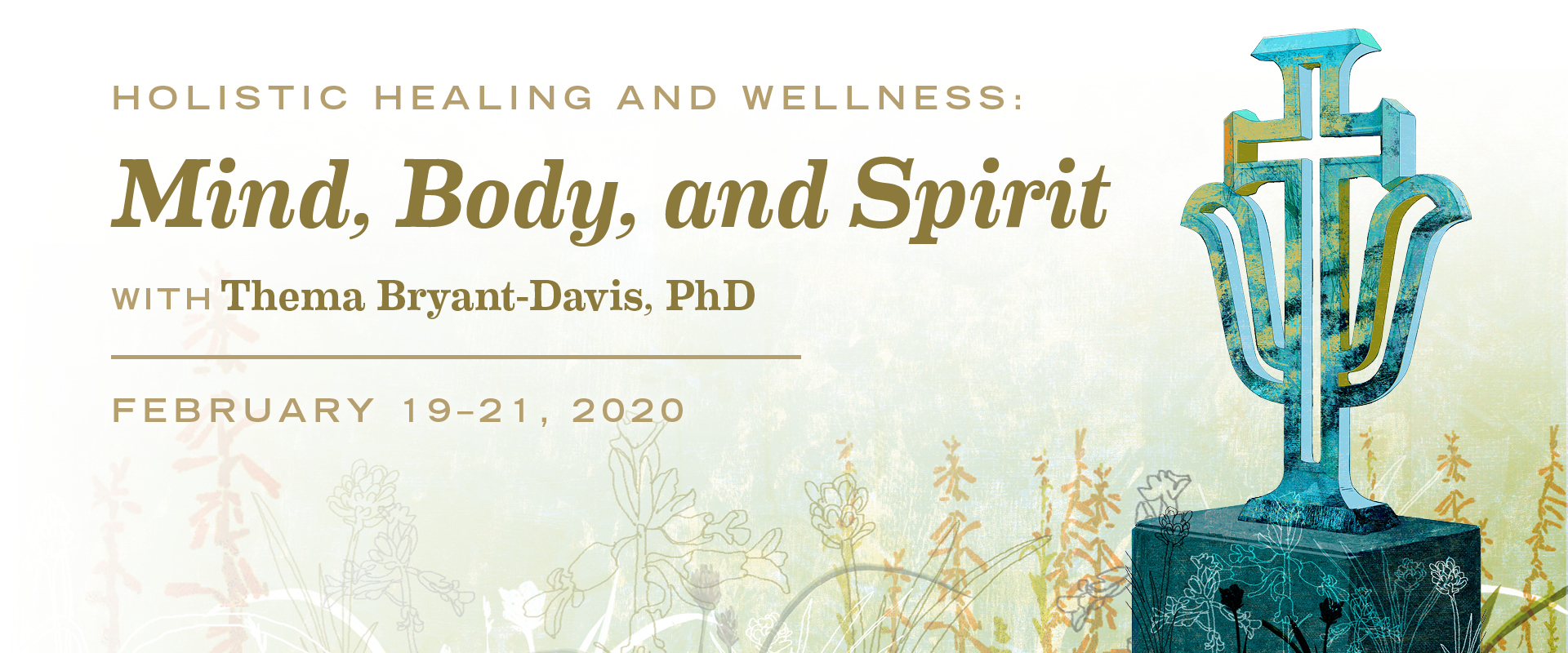 Integration Symposium 2020
Hosted by
School of Psychology & Marriage and Family Therapy
at Travis Auditorium
Open to the public
Details
Holistic Healing and Wellness: Mind, Body, and Spirit
with Thema Bryant-Davis, PhD
We are thrilled to announce this year's symposium will feature Dr. Thema Bryant-Davis, associate professor of psychology at the Graduate School of Education and Psychology at Pepperdine University. Dr. Bryant-Davis is a sought-after speaker, consultant, and researcher who has published extensively on trauma in diverse populations. She is also an artist and an ordained minister in the African Methodist Episcopal Church. 
The 2020 Integration Symposium will focus on the theme, "Holistic Healing and Wellness: Mind, Body, and Spirit." Dr. Bryant-Davis will deliver three lectures: "The Therapeutic Role of Contemplative Practices: Christian Mindfulness and Embodied Healing," "Biblical Narratives of Trauma: Paths to Spiritual and Psychological Restoration," and "Wisdom from Womanist Psychology: The Integration of Art, Spirit, Activism, and Community." 
Dr. Bryant-Davis's expertise in trauma, diversity, and womanist psychology, as well as her commitment to issues of religious faith, promise to provide a symposium rich in content and dialogue. We hope you will join us!
______________
A total of 6 units of continuing education (CE) credit will be available (each two-hour session is worth two units). CE credits are offered at $10 per unit for Fuller alumni and $15 per unit for the general public. Questions regarding continuing education credits can be sent to psychce@fuller.edu.
Fuller Theological Seminary / Graduate School of Psychology is approved by the American Psychological Association to sponsor continuing education for psychologists. Fuller Theological Seminary School of Psychology maintains responsibility for this program and its content.
This event will be livestreamed. Find the link here.
February 19-21, 2020
10:00am—12:00pm
Doors open at 9:45am
Travis Auditorium
180 N. Oakland Avenue
Pasadena, CA 90010
Online registration is required
This event will be livestreamed.