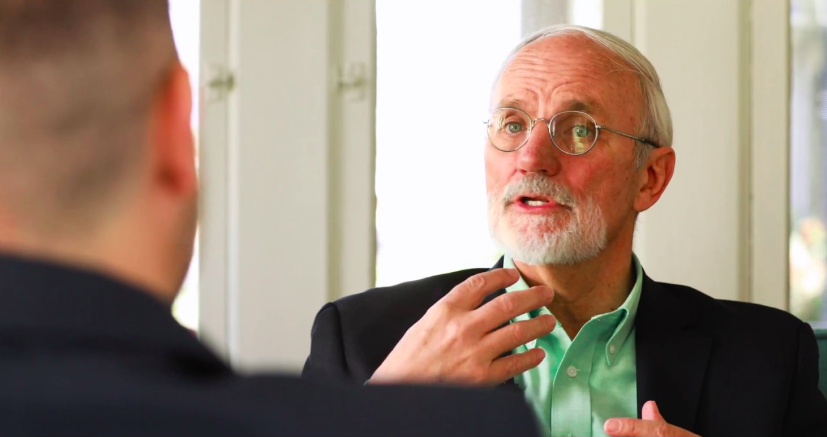 Workshop: Exploring the Therapy and Ethics of Forgiveness and Reconciliation
Hosted by
at Travis Auditorium
Open to the public
Details
Fuller's School of Psychology and the SOP Alumni Committee is please to host Exploring the Therapy and Ethics of Forgiveness and Reconciliation, a workshop with Dr. Terry Hargrave on Saturday, November 17, 2018, 9:00 a.m. – 5:00 p. m. in Travis Auditorium.
ABOUT THE WORKSHOP
The core of forgiveness involves recovering from violation and trauma. It is often thought of as a "letting go" of pain, anger and bitterness. However, Dr. Hargrave will examine forgiveness as a process of "putting back" as opposed to "letting go". "Putting back" involves restoring as much love and trustworthiness into the relationships as is feasible and desirable in an ethical and sound therapeutic manner. This is a foundational process of The Restoration Model of therapy. Attendees will understand how we suffer when love and trustworthiness are violated, and how their restoration forms essential frameworks for identity and safety.
Dr. Hargrave will outline the four pathways or stations to forgiveness using The Restoration Model. These are: 1) Insight – focused work with the victim to be able to stop the victimizer from continuing violations; 2) Understanding – where the victim comes to understand the development, history and limitations of the victimizer and the past legacy of the victimizer's own victimization; 3) Giving the Opportunity for Compensation – a focus on the victim and victimizer rebuilding a trustworthy relationship through sequential interactions that build a sense of safety: 4) Overt Forgiveness – allowing victim and victimizer to confront the issue of past violations and restore their relationship through conversation and dialogue.
After attending this workshop, participants should be able to:
Discuss how love and trustworthiness are associated with identity and safety.
Identify how relational violations affect identity and safety.
Name at least three techniques used in therapy involving the stations of Insight and Understanding.
Identify therapeutic techniques used to facilitate the stations of Giving & Opportunity for Compensation.
Discuss how Overt Forgiveness enables victim and victimizer to cultivate relational restoration.
Discuss at least two difficult ethical issues in the work of therapy involving forgiveness and reconciliation.
Schedule:
Registration – 8:00 – 8:45 a.m.
Morning Session – 9:00 a.m. – 12:30 p.m.
Lunch – 12:30 – 1:45 p.m. ($15 or lunch on your own)
Afternoon Session – 1:45 – 5:00 p.m.
Alumni Reception – 5:30 – 9:00 p.m. (free)
Pricing:
Fuller Alumnus: $150
General Admission: $175
Fuller School of Psychology Student: $20 (30 spaces available)
Lunch: $15
Registration is limited; early registration is strongly encouraged.
Contact sarahbucek@fuller.edu with any questions. Fuller Theological Seminary/Graduate School of Psychology is approved by the American Psychological Association to sponsor continuing education for psychologists. Fuller Theological Seminary SOP maintains responsibility for this program and its content.
Registration includes continuing education for psychologists, marriage and family, counselors, and social workers. Continuing education credits will be awarded based on attendance.
November 17, 2018
9:00am—5:00pm
Registration opens at 8:00am
Doors open at 8:45am
Travis Auditorium
180 N. Oakland Avenue
Pasadena, CA 90010
20-175
Online registration is required