Amos Yong Announced Dean of SOT and SIS in Historic New Structure
Fuller Seminary is excited to announce that Amos Yong has been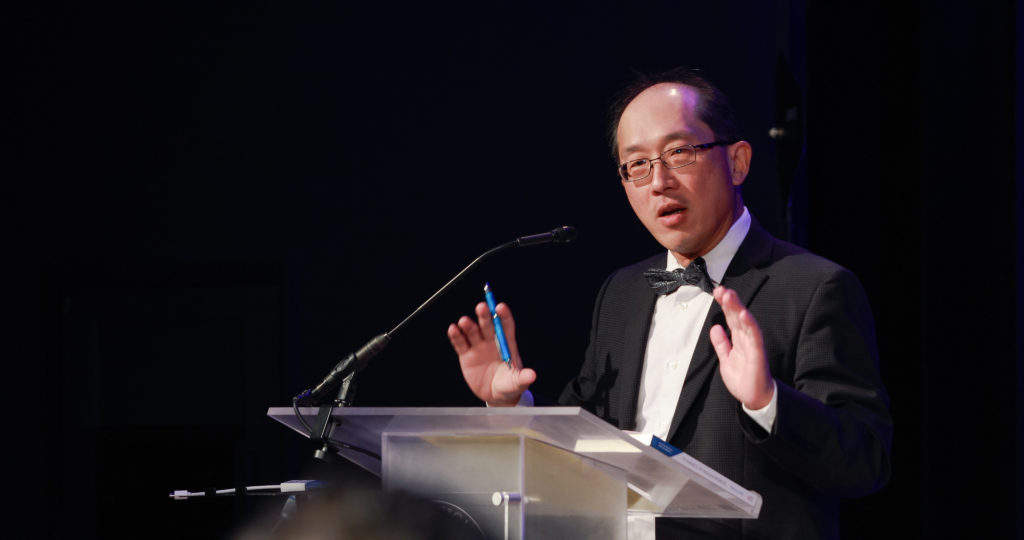 named to serve as dean of  both the School of Theology (SOT) and the School of Intercultural Studies (SIS), marking a historic new structure for the institution,* effective July 1. Under one dean, the coordination and integration of curriculum and degrees in SIS and SOT will be more conducive for student needs and learning. This revised structure provides the strategic cohesion Fuller needs in the next season of the life of the seminary. Yong's previous role as the director for the Center for Missiological Research, his extensive missiological expertise, and his work as a theologian make him uniquely suited for this role as Fuller revises its curriculum to nimbly, responsively, and adaptively address changing needs of our students and the world.
"Appointing Amos Yong as dean is a key aspect in envisioning the brightest possible future for Fuller as a whole, for the School of Theology, and for the School of Intercultural Studies," said Provost Mari Clements. "His contributions to the fields of missiology and theology have uniquely prepared him for this role, and I could not be more pleased that he has accepted this challenge. I eagerly anticipate our continued collaboration."
Yong came to Fuller in 2014 from Regent University School of Divinity, where he taught for nine years, serving most recently as J. Rodman Williams Professor of Theology and as dean. Prior to that he was on the faculty at Bethel University in St. Paul, Bethany College of the Assemblies of God, and served as a pastor and worked in social and health services in Vancouver, Washington.
In reflecting on this new role, Yong said: "I am honored and thrilled to get to work with colleagues in both schools and across the seminary as Fuller continues to press deeper into its historic commitments to provide quality theological education that engages the academy in ways attentive to and in service of the global church."
Yong's research has adeptly maneuvered the intricacies of missiology and theology to address the work of God in the world. His scholarship has been foundational in and beyond Pentecostal theology, interacting with both traditional theological traditions and contemporary contextual theologies, dealing with such themes as the theologies of religions and interfaith relations, of disability, of hospitality, of the public square, and of the mission of God. He has authored or edited over four dozen volumes. Among the most recent are the forthcoming Mission After Pentecost: The Witness of the Spirit from Genesis to Revelation; The Missiological Spirit: Christian Mission Theology for the Third Millennium Global Context; The Future of Evangelical Theology: Soundings from the Asian American Diaspora; Renewing Christian Theology: Systematics for a Global Christianity; and Learning Theology: Tracking the Spirit of Christian Faith. He has also authored over 200 scholarly articles in a wide range of peer-reviewed journals, edited book collections, and other venues.
"Dr. Amos Yong is a vitally important global, theological leader," said President Mark Labberton. "We now get to welcome him into two new roles at Fuller that will further deploy his exceptional gifts. The new structural changes—one dean over two schools, SIS and SOT—will greatly increase our capacities for integrated and creative studies across our schools. I believe Amos Yong will help usher in some exciting new days at Fuller."
While at Fuller, Yong's contributions as a professor, program and center director, leading the faculty senate, shepherding numerous grants and their successful outcomes, and as an informed voice for diversity have made him a vital leader and the perfect candidate for this historic new role. Please join us in welcoming Amos Yong to this new role at Fuller.
* A separate announcement was made regarding the new SOT and SIS structure. You can find more information and the announcement here.