Dr. Mari L. Clements Named as Ninth Provost of Fuller Theological Seminary
Fuller is proud to announce that Dr. Mari Clements has been named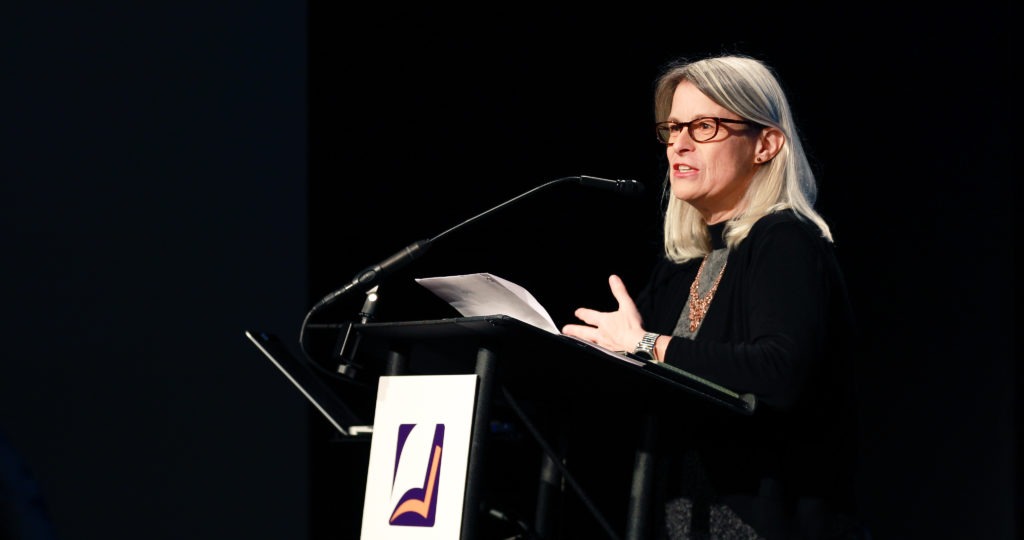 the ninth provost of Fuller Theological Seminary. Dr. Clements, the first woman to occupy the role of the institution's senior academic administrator, has been the acting provost since January 2018, and this transition acknowledges the tremendous work in which she has already been engaged, and our ongoing reliance on her leadership.
"We are very thankful that Dr. Clements, a gifted scholar, teacher, practitioner, leader, and administrator, will continue in this role at such a momentous time in Fuller's history," says Fuller President Mark Labberton. "We are deeply grateful for her 18 years of service at Fuller and the incredible impact she has had on students, colleagues, and the Fuller community. This depth of experience with—and knowledge of—the Fuller community is especially important in this season of transition."
Clements has been a member of Fuller's faculty since 2001 and was named dean of the School of Psychology in 2014, with the distinction of being the first woman in a dean's role in Fuller's history. Of that role she said, "I think about the seeds we are planting here that I have the duty of fostering, of tending, of watering that then can bloom in a million different places across the globe, and that is, perhaps, the best gift I could have ever been given." In January of 2018 she took on the role of acting provost, through which time she has also served as accreditation liaison officer for the seminary.
In her School of Psychology work, Clements has conducted research on the impact of marital conflict on family members. Her recent research has examined marital conflict in intact families, models of satisfaction and stability in marriage, and the effects of marital conflict on parent-child relationships and children's peer relationships.
She has also worked to develop reliable and valid indices of preschool children's perceptions of and reactions to marital conflict, of couples' perceptions of their own constructive and destructive strategies for managing conflict, and of translated measures for use in immigrant populations.
Clements graduated cum laude with her bachelor's degree from Yale, and earned her master's and PhD at the University of Denver. She is a member of the Association for Behavioral and Cognitive Therapies, the American Psychological Association, and the American Psychological Society. Her work has appeared in scholarly journals including Couple and Family Psychology: Research and Practice, Journal of Marriage and Family, Family Process, Parenting: Science and Practice, and Journal of Family Psychology. She has also authored several book chapters and presented at various psychology association meetings around the country.
Dr. Clements' leadership has been recognized by faculty, staff, administration, Board of Trustees, and students. She was chosen to receive the coveted Faculty Service Award in 2018, an award given by the Fuller Student Council (FSC) to faculty who demonstrate outstanding service to students inside or outside of the classroom. "Dr. Clements not only impacts students in the classroom, but also in her role as provost, where she listens exceptionally well to student concerns and works tirelessly to help improve the overall student experience, specifically through the curricular review and the subsequent mandate to include historically marginalized voices," said FSC representative Julia Hendrickson when presenting her the award.
Fuller is grateful that Dr. Clements has agreed to a permanent role as provost, effective immediately, and we look forward to her continued service in this role as Fuller's chief academic leader.