At the school that pioneered the integration of psychology and Christian theology, students are equipped to serve with professionalism, grace, and truth. All are trained for their chosen vocations in an environment of clinical excellence, research innovation, and academic distinction.
The integration of psychology and theology is at the core of all our programs. Fuller offers solid academic training that cultivates excellence and professionalism undergirded by deep spiritual formation and theological understanding. Our faculty are not only highly respected scholars and practitioners in their fields, they are committed Christian disciples who interweave their faith organically into their courses, research projects, and clinical training.
What do you want to do with your degree?
CLINICAL TRAINING EXCELLENCE
Our faculty are closely involved in each student's training experience, helping shape the development of their clinical skills and knowledge through classroom instruction, small group consultations, and direct supervision. Our clinical training features the following:
A BROAD NETWORK OF CLINICAL SITES
licensed supervision at over 50 local clinics, universities, and hospitals
COMPREHENSIVE TRAINING
multiple therapeutic modalities and training in neuropsychological and personality assessment
INTEGRATION
thoughtful integration of spirituality and psychology in both training and practice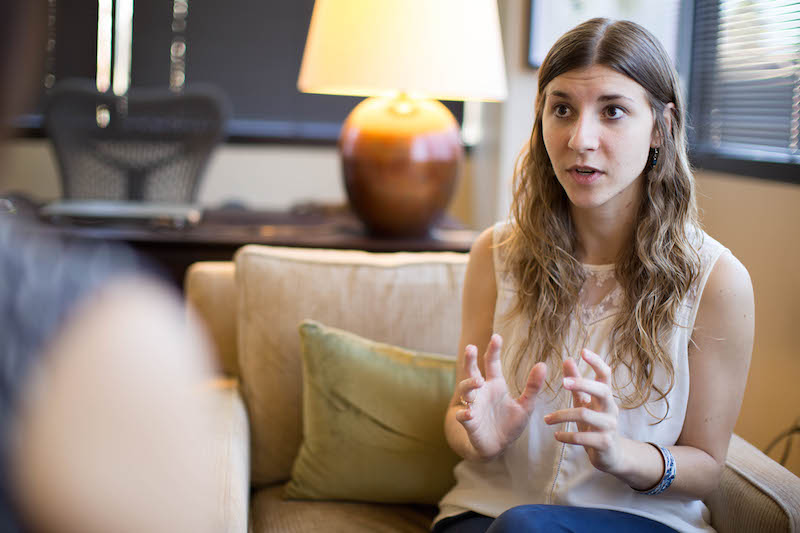 Meet a few of our faculty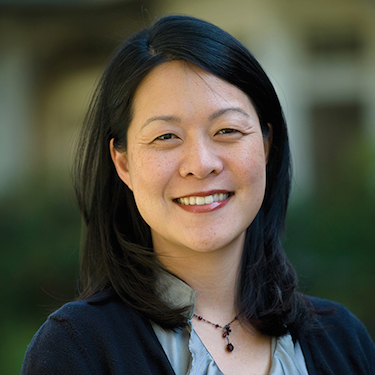 MIYOUNG YOON HAMMER
Associate Professor of Marital and Family Therapy
Dr. Yoon Hammer's training and research consider the practitioner's experience and perspective, and she encourages students to develop an awareness of the ways their own narratives inform their clinical work. She brings an expertise in medical family therapy, serving patients and their families coping with challenging medical diagnoses. "Even in situations where there is no cure, there can be healing," she says. "As therapists, we are healers as we embody hope."
SEE MORE FROM DR. YOON HAMMER ON FULLER STUDIO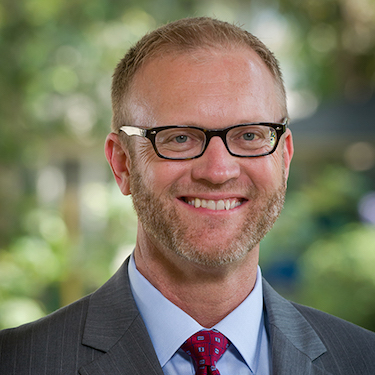 BRAD D. STRAWN
Freed Professor of the Integration of Psychology and Theology
"I'm passionate about aiding students as they grow in their relationship with Christ and the church at the same time that they develop as Christian clinicians—helping them integrate their 'head knowledge' and their 'heart knowledge.'" As chair of integration, Dr. Strawn brings a rich blend of experience in teaching, research, and spiritual formation leadership that he draws upon in helping his students understand and embody integration.
SEE MORE FROM DR. STRAWN ON FULLER STUDIO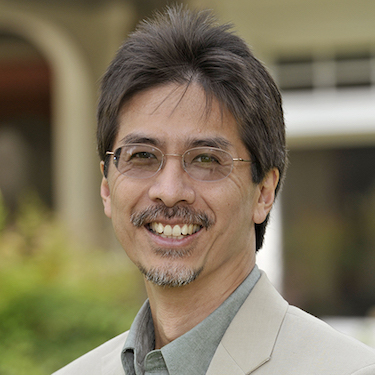 CAMERON LEE
Professor of Marriage and Family Studies
Dr. Lee, a Fuller faculty member for 30 years, has written and taught extensively in the areas of marriage, family, and ministry. "In our Marriage and Family program," he says, "we believe that peacemaking, with the attendant clinical virtues of humility, compassion, hope and Sabbath rest, provide a coherent narrative framework for Christian therapists." A licensed minister and Certified Family Life Educator, he is a popular speaker outside of Fuller as well.
SEE MORE FROM DR. LEE ON FULLER STUDIO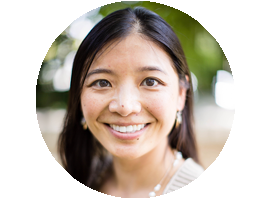 "I have blossomed as a therapist because of the support, education, and prayers of the people at this school. Learning as part of a cohort has been such a gift, having like-minded others with whom to share this journey. Another highlight is the amazing faculty who show genuine care and excitement for their therapeutic work and their students! I am blown away by their hard work, humility, and compassion as they guide us through this program. Students not only get a great education here, they see their lives transformed and renewed."

—GRACE (MSMFT '16)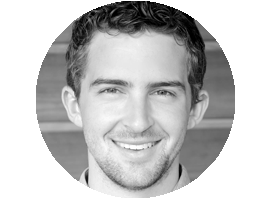 "Fuller's School of Psychology provided a nurturing environment in which I could hone my skills as a clinician, explore opportunities as a researcher, and grow in my faith all at the same time. The faculty are productive yet approachable, and I have felt growing gratitude since graduating from the program, especially when comparing my experience to the impersonal and often unrealistic demands of other graduate programs in clinical psychology. If you allow it to, this experience will shape you in ways you cannot yet imagine."

—J.B. (PHD '15)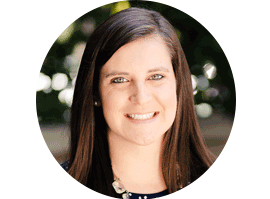 "My experiences in the PsyD program at Fuller's School of Psychology have challenged me to think about how our psychologies must inform our theologies and vice versa. It is in this embodied integration that I see the opportunity for psychotherapy to orient our clients to both wholeness and holiness."

—MORGAN, PSYD STUDENT
dive more deeply into our collaborative training and research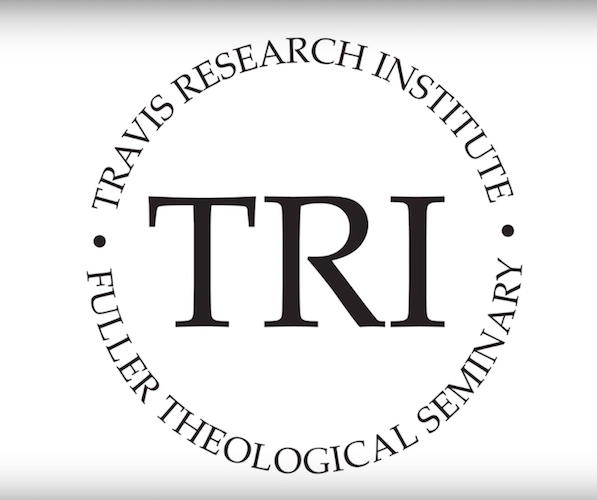 Travis Research Institute
Our Travis Research Institute (TRI) is a community of scholars collaborating to combine the best in science with Christian theology. Through dozens of research projects funded by more than $9 million in grants—resulting in more than 150 coauthored publications—our students and faculty work together to better understand neuropsychology, stress and trauma, worship and health, the role of religion in psychotherapy, and a host of other issues addressing real needs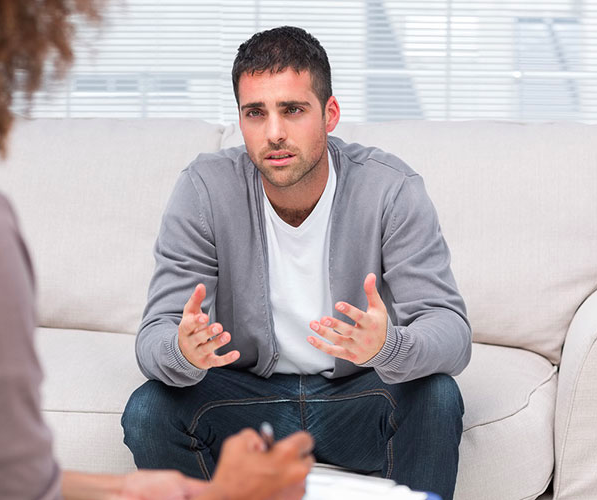 Fuller Psychological and Family Services
Fuller Psychological and Family Services (FPFS) is our on-site community clinic providing therapy in five languages and neuropsychological and personality assessments.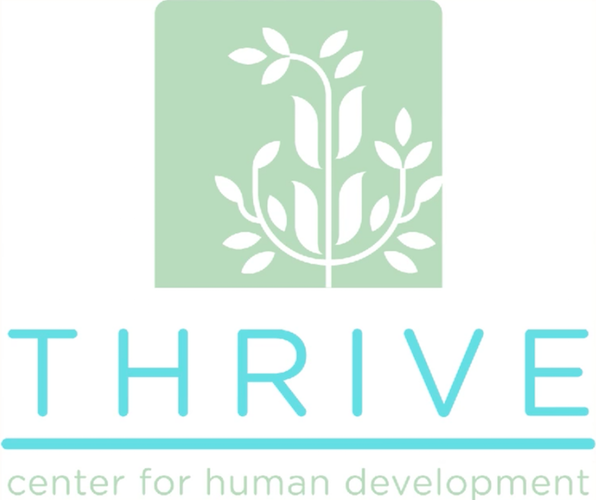 THRIVE CENTER FOR HUMAN DEVELOPMENT
The Thrive Center for Human Development promotes human thriving by researching the development of child and adolescent spirituality, character, identity, and competence in context, and by guiding and informing individuals, organizations, and communities who assist young people to become flourishing adults.
2017 Integration Symposium
This annual lecture series features a nationally recognized scholar focusing on a single integrative issue. Listen to our most recent symposium with Boston University's professor of psychology of religion, Steven Sandage on "Relational Integration and Psychotherapy."
ADDITIONAL RESOURCES TO HELP YOU DISCERN AND GROW
Continue the Conversation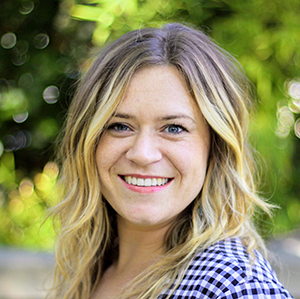 If you have any questions or would like more information about the School of Psychology, please contact us.
Our offices are open Monday to Thursday from 8am to 5pm, and 10am to 5pm on Friday (Pacific Time).