CONTACT US
Phone: (626) 584-5200 or
School of Theology Dean's Office (626) 584-5300
Email: admissions@fuller.edu or
School of Theology Dean's Office sotdean@fuller.edu
CERTIFICATE IN ASIAN AMERICAN CONTEXTS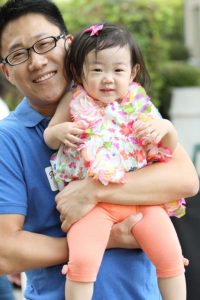 Through Fuller's School of Theology, the Asian American Center offers a six-course (24 quarter unit) certificate that can be completed on campus or primarily online. This certificate allows students to explore a variety of questions related to Asian American contexts and learn from faculty who are renowned scholars in diverse arenas of the Asian American experience. The faculty are innovative theologian-practitioners who apply their expertise for kingdom purposes.
Whatever your calling, immigrant generation, or ethnic heritage – and whether you are an Asian American yourself or are called to minister to Asian Americans – our courses, spiritual formation groups, and individual mentoring will help you grow and be shaped theologically, spiritually, and vocationally by God's disruptive grace
PROGRAM LEARNING OUTCOMES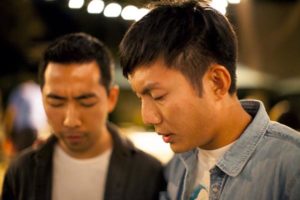 Upon completion of the Certificate in Asian American Contexts, students will be able to
analyze Asian American Contexts in their ethnic, generational, and regional diversity, discerning and evaluating current characteristics, practices, and beliefs;
articulate a conceptual framework of practical theology as it relates to Asian American contextual themes for transformational discipleship, mission, ministry, and leadership.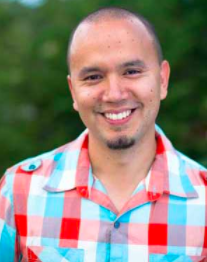 DAN STRINGER, MSW
MDiv 2016
Getting involved with the Asian American Center has been one of the highlights of my time at Fuller. Not only did I grow in appreciation for my heritage, the Asian American Center helped me find my voice in conversations about race and theology where Asian American perspectives are often missing. Completing the Asian American Contexts area of interest has deepened my appreciation for the complexity and diversity of Asian American experience, where stereotypes like "model minority" and "perpetual foreigner" continue harming the body of Christ. Whether you are an American of Asian descent or not, I highly recommend taking advantage of any course taught by Ken Fong or Daniel Lee.
For students without any previous seminary education:
PM544 Missional Leadership in Asian American Contexts
TM528 Asian American Identity and Ministry
Choose Two Courses:
CN504 Family Therapy/Pastoral Counseling
CN567 Spiritual Formation and the Twelve Steps
CO522 Narrative Communication in a Visual Age
ET543 The Theology and Ethics of Martin Luther King Jr
ET545 Christian Ethics in Asian American Contexts
FS500 Family Systems Dynamics
MR519 Christian Engagement with People of Other Faiths
MR541 Christ on the China Road
MH526 Christianity in China, Korea, and Japan
MH530 History: Christianity in Asia
NS563 Race and Christian Identity in the New Testament
ST544 Asian and Asian American Theologies
Choose One Course:
OT500 Old Testament Introduction
NT500 New Testament Introduction
Choose One Course:
IS500 The Touchstone Course
IS502 Practices of Christian Community
For students with previous seminary education:
PM544 Missional Leadership in Asian American Contexts
TM528 Asian American Identity and Ministry
Choose Two Courses:
CN504 Family Therapy/Pastoral Counseling
CN567 Spiritual Formation and the Twelve Steps
CO522 Narrative Communication in a Visual Age
ET543 The Theology and Ethics of Martin Luther King Jr
ET545 Christian Ethics in Asian American Contexts
FS500 Family Systems Dynamics
MR519 Christian Engagement with People of Other Faiths
MR541 Christ on the China Road
MH526 Christianity in China, Korea, and Japan
MH530 History: Christianity in Asia
NS563 Race and Christian Identity in the New Testament
ST544 Asian and Asian American Theologies
Choose Any Two Electives