WILL THERE BE A CHURCH IN THE 21ST CENTURY THAT MATTERS?
A Vision for Transforming the Seminary Experience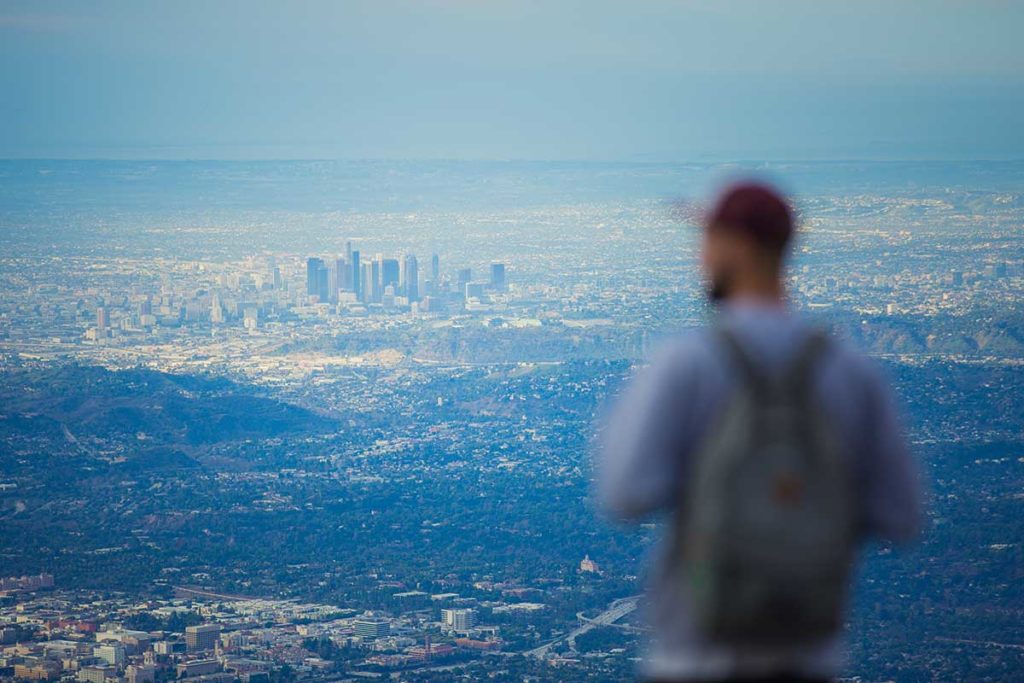 "A church that matters has to be an embodied church, with the evidence of hope in the context of pain and suffering—a church that is able to move into places of darkness and neediness and the mundane."
—PRESIDENT MARK LABBERTON
WHAT IS FULLER'S PURPOSE IN THESE CHANGED TIMES?
We identify our unique purpose as "forming global leaders for kingdom vocations." In the past, seminaries have been seen as institutions that prepare professional Christians for traditional ministry settings. In these changed times, theological education must form professionals who are Christians as they serve in every area of life, across the globe, living their lives for the sake of the kingdom.
Many leaders taught or influenced by Fuller continue to serve in church ministry, of course, and we prepare them well to do so. But our students and alumni also make films, organize communities, start businesses, work in medical labs, and trade on Wall Street. Nearly any vocation can be a kingdom vocation, as every calling for a Christian is the same: to love God and love neighbor, wherever in the world jobs, careers, and vocations lead.
President Mark Labberton and Mako Fujimura, director of the Brehm Center for Worship, Theology, and the Arts, discuss Fuller's vision for transforming the seminary experience.
WHAT KINDS OF LEADERS DOES FULLER EMPOWER?
As Christian leaders go out from Fuller to serve the world in a limitless variety of vocations, more than a formal set of educational credentials is required. Together we must strive to embody certain core values: as servants who are faithful, courageous, innovative, collaborative, and fruitful in a new season of Christian life.
Leaders who embody these kingdom-building attributes will be prepared to contribute to the flourishing of the church and the world no matter where they serve. We endeavor to form these kinds of leaders not only in our seminary classrooms, but in the broad church beyond our seminary community. That is the task before us at Fuller Theological Seminary.
COMMUNITY MEMBERS REFLECT ON THEIR VOCATIONAL JOURNEYS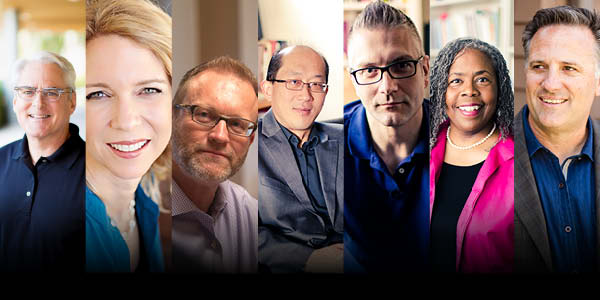 Fuller is already transforming the seminary experience by offering new levels of support for students, alumni, and the broader church in their holistic formation. Vice President and Chief of Leadership Formation Tod Bolsinger, faculty members, and others comment on their own vocational journeys as well as Fuller's new curriculum, small groups for leaders, and other resources that are providing whole-life formation for those both on campus and across the world.
HOW HAS CHRISTIAN LIFE IN THE WORLD CHANGED?
This is a pivotal moment in the life of the Christian church in the world: followers of Christ have lost much of the authority they once had. The days when church attendance—and influence—were an integral part of American society are gone. A recent Barna Group study showed that more than half of Americans under the age of 50 had not set foot in a church for the six months previous to the poll, and nearly 60 percent of Millennials who grew up in the church have permanently "dropped out." In 2015, Pew Research revealed data demonstrating that a Protestant majority no longer exists in America—a first in U.S. history.
SERVING DISADVANTAGED CHILDREN IN SONORA, MEXICO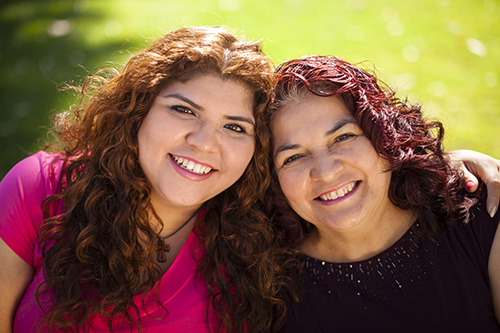 Fuller student Jaday LaMadrid uses tutoring and education models she is developing in her MAGL program to run a nonprofit in Nogales, Sonora, that provides a safe space for at-risk children caught in the middle of Mexico's drug war. Jaday's mother, Genoveva LaMadrid (MATM '15), pastors a church intentionally formed alongside Jaday's outreach. "Fuller shaped me and, because of the great community I have as a Fuller student, it's still shaping me," Jaday says.
There are pockets around the world where believing communities thrive, but they are mostly scattered and isolated. "Christians are geographically widespread," claims a 2011 Pew Research study: "so far-flung, in fact, that no single continent or region can [any longer] claim to be the center of global Christianity." Where Christians do gather, they are too often cloistered within the walls of churches and separated from the communities and neighborhoods that surround them.
The church may face a trajectory of decline, irrelevance, and retreat. Yet what God desires for us is a world in which the church flourishes—in which all people and communities flourish—because the love of Jesus is extended in every sphere of life.
WHAT DOES THIS MEAN FOR SEMINARIES?
"A church with creativity and imagination is a transformational vision. Our ability to form leaders—whether inside church or outside the church or anything between—will be affected by how we see. And our perceptions are affected by all kinds of things."
As the church has changed, the role of seminary education has changed. As documented in a 2013 report by the Auburn Center for the Study of Theological Education, seminary enrollment has declined over the past 10 years and an increasing number of churches and individuals question the traditional purpose of a seminary education. At the same time, those who do come to seminary are sensing God's call to an ever-widening array of workplaces and ministries: half of Fuller's students intend to pursue vocations outside the church. It is their interest to deepen their theological roots to be applied in whatever context they find themselves—inside or outside of a church building.
This pivotal transition presents a need and an opportunity, and we believe that Fuller is called to respond to both. Our rich legacy of biblical orthodoxy and academic strength, infused with an openness to discerning the fresh movement of God's Spirit, equips us to lead uniquely in the way forward.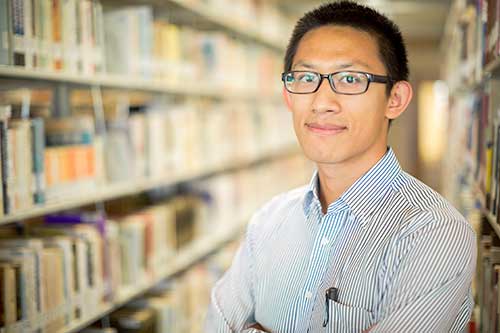 HELPING OTHERS TRANSLATE SUFFERING INTO PRAISE
Clinical psychology student Gabriel Qi, from China, channels his faith, empathy, and deep passion for literature into the therapy room, using psalms in his counseling.
WHAT DOES THIS MEAN FOR THE CHURCH IN THE WORLD?
"Our phrase is that we are seeking to 'form global leaders for kingdom vocations.' The classic seminary is an institution that forms pastors for church in Christendom: we're trying to move from that to being a seminary that forms leaders for a church in exile. A completely different social location, totally different set of instincts—a need to be a different kind of leader with the capacity to see, engage, love, serve, create, inspire, challenge, sacrifice."

—PRESIDENT MARK LABBERTON
The church is eager for leaders who reflect Fuller's DNA: churches that retreat from cultural diversity and innovation or churches that passively accommodate culture without faithfully proclaiming the gospel will not be able to withstand secularizing forces of the 21st century. Our newly focused vision will meet the church's needs in three crucial areas:
The American church has become aware of the tremendous strength and growth of the church in the "Majority World." No other seminary is so well prepared to learn from the global church, respond to the deepening postmodern and post-Christian realities of the West, and form leaders who embody a kingdom vision that is neither reactive nor passive in the face of cultural change.
Fuller's emphasis on "kingdom vocations" is a natural extension of our historical commitment to "the manifold ministries of Christ and his church," answering a deep hunger for theological education that is not narrowly focused on professional Christians, but embraces the call of Christian professionals to be part of every area of life for the sake of the gospel. Increasingly, students preparing for vocational ministry will need to be prepared to understand vocations outside of Christian ministry, and those who answer calls to vocations outside of Christian ministry will seek theological depth for their service in the world
As the denominations and other institutions that shaped 20th-century Christendom go through painful adjustments and realignments, there will be a need for institutions with a vision for transformation. As an interdenominational and multicultural seminary that can draw on the rich resources of evangelical, liturgical, and Pentecostal traditions, Fuller will increasingly be seen as one of the premier places where students, faculty, and staff not only prepare for transformative leadership, but exercise it in shaping a new future for global Christianity.
HOW WILL FULLER EMPOWER LEADERS LIKE THIS?
"Fuller is not just for pastors. Roughly half our students go into classic Christian vocations and half go into other spheres of life. So we are influencing leaders of all kinds."
Fuller's new strategic vision to transform the seminary experience is is a road map for forming leaders who can participate in the transformation of the church and the world. The following three strategic priorities—with the actions we will pursue to make them reality—will guide our focus over these five years:
Provide Leaders with Whole-Life Formation
It is our conviction that authentic disciples are grown and nurtured—not just educated or produced. We've launched a seminary-wide commitment to form leaders holistically: personally, spiritually, academically, and globally.
To accomplish this, we will undertake several critical intentions: reshape master's-level training to be more holistically formational; support students in identifying and being faithful to their vocational calls; provide access to substantive lifelong formation; bring the costs of study at Fuller within reach for a diversity of leaders; and develop multicultural, global leaders through expanded training and services.
Resource the Church for Transformation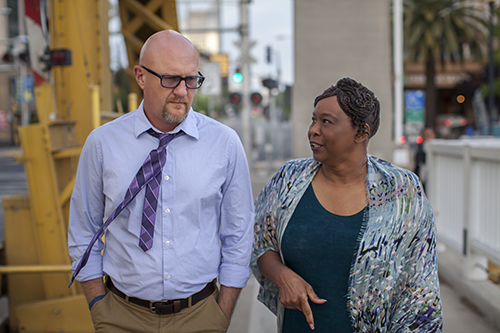 GAINING UNDERSTANDING, WORKING FOR JUSTICE
Bret Widman and Joy Johnson—pastors from differing traditions in Sacramento, California—find friendship and new levels of understanding through a Micah Group.
Fuller's interdenominational reach, multicultural breadth, and global engagement allows us to reach beyond our classrooms to provide the resources, research, and connections needed by global leaders across the broader church. To accomplish this, we will collaboratively address key strategic issues facing the church by convening a new series of forums across all schools and campuses; leverage our existing institutes, centers, and initiatives into more interconnected, influential Centers of Innovation; network congregations and organizations through formational local hubs; and use the newly launched FULLER studio to directly equip global leaders and individuals seeking deeply formed spiritual lives with the best of Fuller's resources and research.
Infuse All We Do with Excellence
In order to form the kinds of global leaders who will transform the church, we must infuse all we do with excellence—a world-leading faculty, nimble infrastructure, and doors open to a diversity of global leaders. To accomplish this, we will attract and competitively support top faculty and their research; Invest in the next generation through new scholarships and supportive funding, invest in creative uses of technology for learning, innovate new learning models at regional campuses and churches, and foster strong systems, relationships, and diversity across the seminary.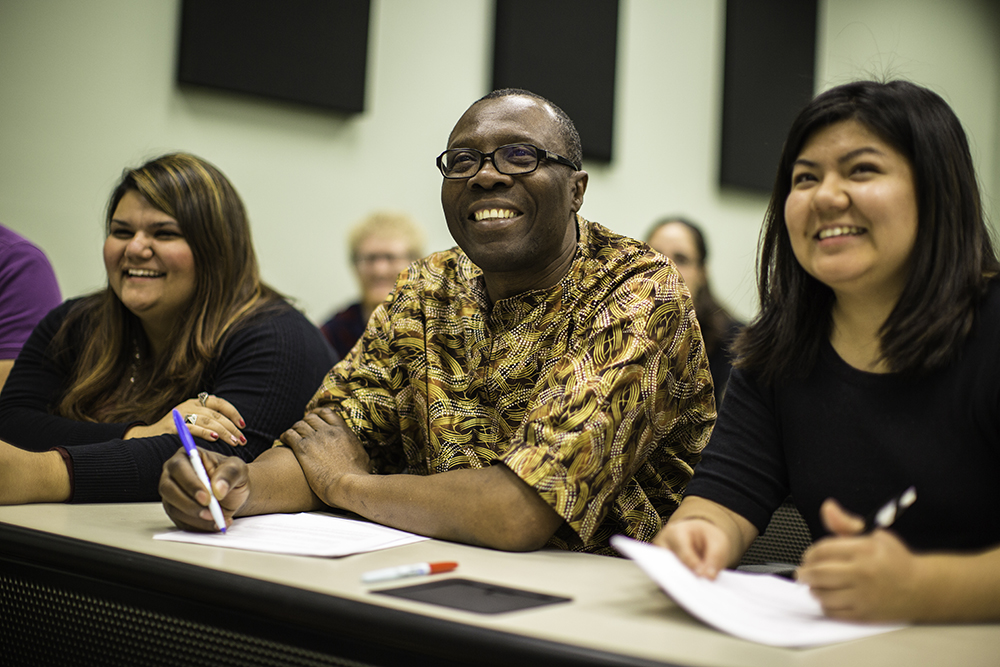 THE NEED AND THE OPPORTUNITY
At this pivotal moment in the life of the church and Christianity in the world, we face all these needs and their concomitant opportunities with enthusiasm and passion for the gospel. God desires wholeness and flourishing for a world in which the church has lost the influence it once had. Fuller's strategic vision is forming global leaders for kingdom vocations to empower a resurgence of that transformational impact. That is the task before us, and we invite you to find a place to participate with us in it.